Foundation Year in
Art and Design Foundation Course
AAS College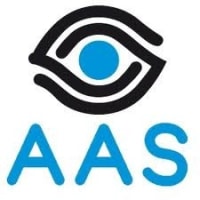 Introduction
If you want to study a Design program but you have not completed 12 years in secondary education or you cannot provide a Design portfolio, this course is ideal for you. Successful completion of it is a guarantee to get admission in year 1 of Bachelor in Design area programs.
Curriculum
Duration: 1 year
Educational Form: taught
Education Variants: fulltime
Language: English
Application Deadline: 20th August 2021
Induction Start Date: 20th September 2021
Classes Start Date: 27th September 2021
British Award: Advanced Certificate
Award Body: Scottish Qualifications Authority (SQA)
Program Outcome
The Foundation of Art and Design course has five principal aims:
To provide opportunities for the students to enhance their experience and understanding of all areas of art and design.
To introduce students methods to expand their creativity and teach them lateral and creative thinking.
To introduce students to their chosen area of study and its specialist methods and demands.
To enable students to reach the standards of written and spoken English required in undertaking a degree course franchised by a British University.
To familiarize students with the city of Thessaloniki and the Greek culture and civilization through site and museum visits.