About École Intuit.Lab
Ecole intuit.lab, Mumbai is a French educational institute of graphic design and visual communication. It was co-founded in 2011 by Patrick Felices, Clément Derock and Frederick Lalande. The vision of these industry veterans is to build a culture, not just a school. A culture where creative minds get the freedom to innovate, create and become part of a design revolution.

Today, learned professionals from all fields realize the role of design in the future. Technology and design together, are leading the world through its most monumental transformation, and you can be part of this movement.
Don't you just want to think, make, break and think again? At intuit.lab, your curiosity, your energy and your passion for creation matter the most. So, come and explore deep creative thinking with inspiring artists and designers from around the globe.

Join us, to be a part of the global design league and find your place in it.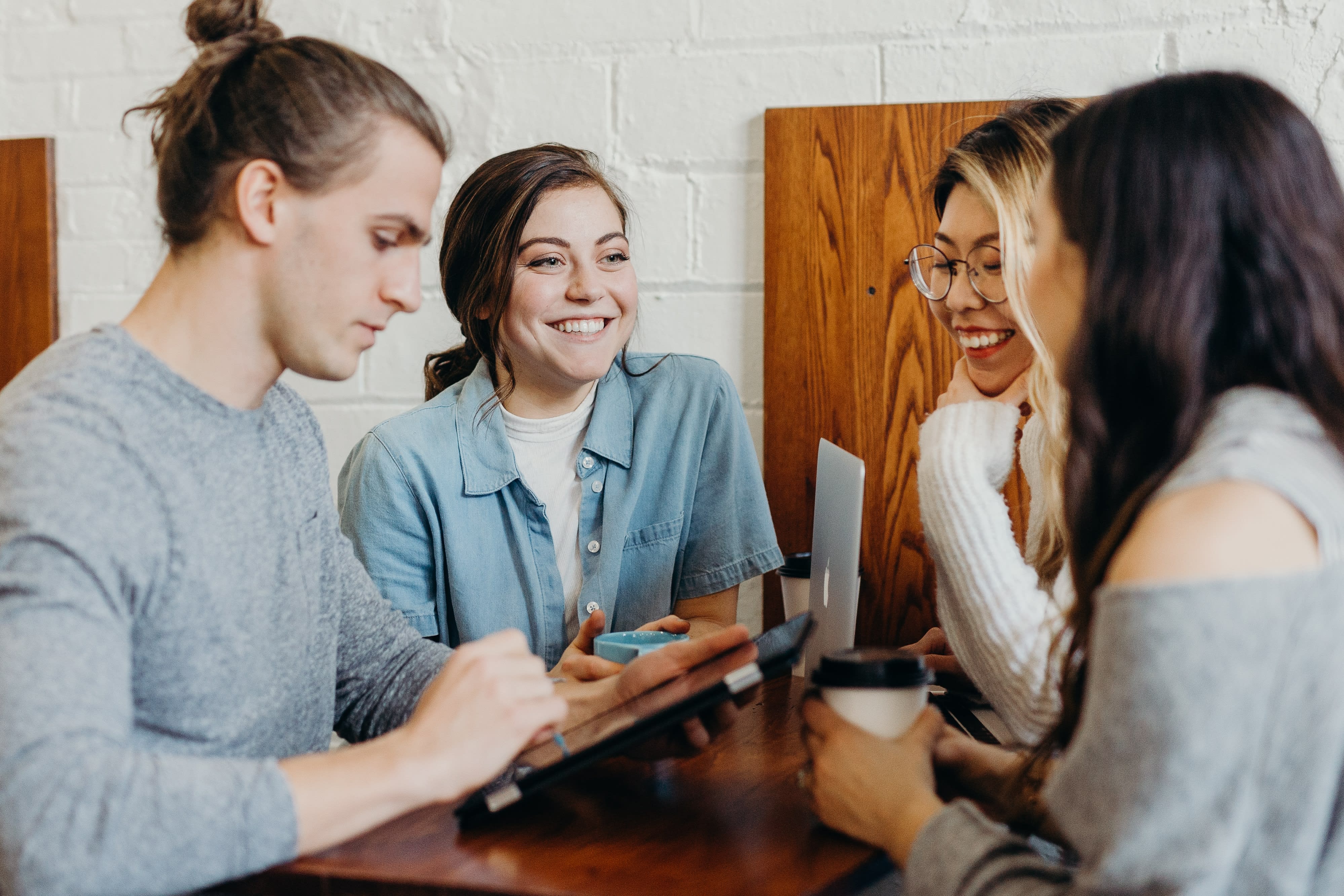 Design in India
Theory and practical learning come together for a stimulating educational experience.
India has historically been synonymous with art. Yet the evidence of the aesthetic touch in Indian surroundings is waning with every passing day. Living with beauty is a habit that must be inculcated from an early age. Only when the matter of good taste is taken seriously, can economic and social development in India, happen beautifully.
Yet when we talk about a change, no other time has been better than the present moment. The setting up of top French design school, école intuit.lab in Mumbai is a step in the direction of the marked improvement that is required in the field of education related to graphic design, art, and advertising.
While the collaboration of France and India makes for a cultural powerhouse, it's important that India looks towards France as a country worth emulating when it comes to taking pride in their own heritage, art, and culture — a mindset that reflects in French contemporary design.
Ecole intuit.lab has achieved success by incorporating professional exposure in the academic curriculum — a much-needed position that has been so far vacant, in the design and art education milieu in India.
Here's looking forward to a new wave in design education.
Industry Ready
With an education in design, digital and creativity, we transform students into the kind of professionals the industry needs.

With a booming market and increasing affluence, India is the perfect environment for brands and products to thrive. The resulting marketing, branding, and communication opportunities are some of the richest in the world and provide the ideal setting for design professionals.
With the increasing influence of digital platforms in our lives, popular digital culture has emerged in India. This means the digital medium opens up a whole gamut of exciting avenues for designers. This is why we train our students to become savvy and adept in digital design and thinking.
Ecole intuit.lab understands the potential of the Indian market and is committed to creating 'industry-ready' students to meet the tremendous market needs. We achieve this by embedding real-life, professional exposure for the students into the academic curriculum. Through hand-picked, professional faculties, weekly and monthly workshops, exchange programs as well as local and international internships, intuit.lab makes sure that every student who walks out of our campus is ready for the professional world.
This industry-ready talent is what sets école intuit.lab head and shoulders over other institutes.
Creative Intelligence
Learning to use your talents
Creative intelligence is at the heart of our teaching. It is the shared knowledge that young creative people tap into to become designers or art directors.
The main challenge for a designer is to learn to use their creative energy intelligently; to channel and control it. Adapting to overcome issues, drawing on personal culture and knowledge and making wise choices, to find attractive, concrete and astute solutions.
Creative intelligence is an attitude and sets apart those who are experts in their field and know how to contribute to the best of their abilities. Over and above simple know-how, it means adopting an original and relevant approach. It is essential that the right image is found, in addition to it being an attractive image. By the right image, we mean "a visual production which makes sense", which draws its strength from reflection within a given context, a certain vision, or even according to certain ethical principles.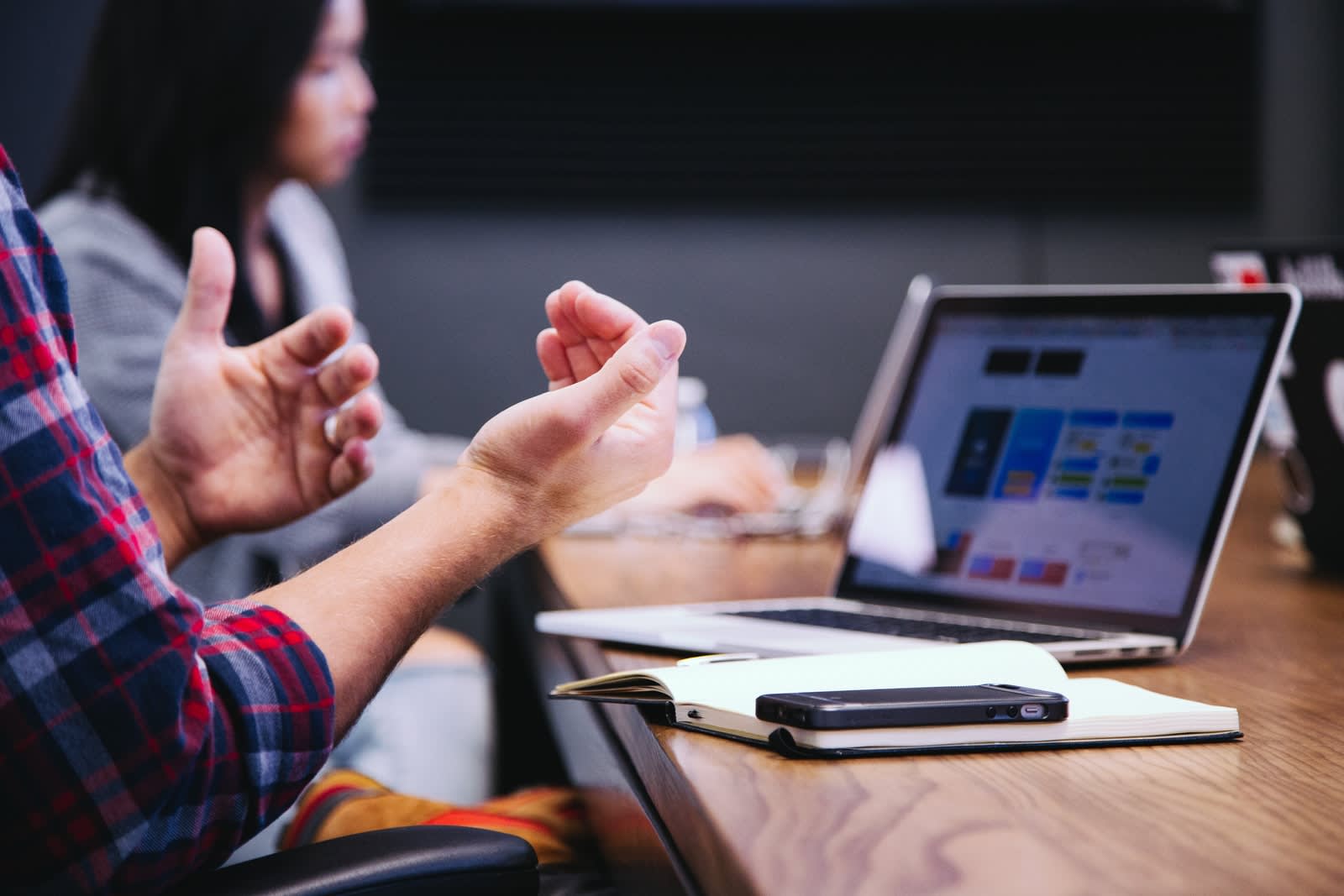 Headway / Unsplash
An Academic and Professional Approach to Education
«École Intuit.Lab is a design school that strives to bridge the gap between theoretical, academic learning and practical, professional applications»

The syllabus constantly evolves in order to keep pace with changing technology, emerging startups and to create an innovative experience in design.
Intuit Lab strives to bring in an environment that lends itself to a concentrated understanding of design through:

Numerous live assignments with client interaction, research, and strategy

Agility and adaptability in moving with the times
A Human Scale College
Due to its human size, intuit.lab school is a warm institute that offers intuit.labians a tailor-made solution with teachers and administrators involved.
For students, école intuit.lab is more than a college: it is a place of fulfillment, creative emulation, enriching dialogues with professionals. A meeting place, where life seethes.
Apart from high-level courses, strong friendships are created, nurtured by teamwork fuelled by active life and the real world. These moments of group creation are precious. They add to the lessons a real team cohesion and food for thought by the exchange. The spirit of école intuit.lab is creative, adventurous and open to the world.
Welcome to our 3 Campuses
Intuit.lab Mumbai
Explore your creativity in a city that will inspire you. Sit by the sea or walk through the historic lanes. The city is bubbling with talent and so is our campus, located in Prabhadevi, the heart of Mumbai city. The campus has global design and advertising legends frequenting it, interacting with the students and educating them about the professional world.
Students also have the opportunity to learn from the global advertising maestro, Ravi Deshpande, our Mumbai campus founder. And also get to see him in action in his dynamic integrated advertising agency, Whyness Worldwide, placed next to our campus.
Intuit.lab Paris
Our first campus around the globe, intuit.lab, Paris, is the dream of any aspiring designer.
The school has a teaching team with teachers and professionals applauded by the advertising world. Students studying in the French capital live in a dynamic and multicultural environment. They benefit from the extraordinary cultural potential of the city, which is easily accessible from the school because of its central location.
An added advantage is access to an unmatched pool of jobs in the most sought-after creative city.
Intuit.lab Aix-en-Provence
The intuit.lab school in Aix-en- Provence allows students to benefit from unparalleled learning and enriching living experience in a city full of life. The campus focusses on the academic demands of the world of contemporary art and builds methods to prepare students for it.
The team is composed of teachers and professionals who understand the real problems of the industry and help students build strong relationships within the region and internationally.