Why You Should Learn Chinese Now
The continuing rise of China could be one of the most influential trends of the 21st century. It has the potential to reshape the global balance of power, ushering in a new age where the world's focus looks East instead of West. China could also become the top destination for students, entrepreneurs, and tech-savvy innovators looking to build a career or business in future industries, including robotics, big data, and AI. As China's influence grows, so will its official language, Mandarin. In fact, this is already happening. So here's a news round-up of what language students should know about the rise of the Chinese language.
Now is the time to learn
China's tech industry is booming. Subsequently, China is facing a shortage of highly-skilled professionals in computing and related fields, including data engineering, AI, and robotics. There's also a huge demand for sales managers, marketing specialists, engineers, and hospitality experts. In other words, learning to speak Mandarin will significantly improve your career options within the global marketplace.
Boost your CV
China is on track to become the number one economy by the year 2030. This will lead to an enormous amount of trade between China and the rest of the world. Moreover, China's emergence as a major global power will increase the need for stronger diplomatic ties. This means companies, governments, and other large scale institutions will soon be on the lookout for more Mandarin-speaking candidates.
It's easier than ever to learn
Mandarin is a challenging language to learn, especially for English speakers and anyone else who 'thinks' in the Latin alphabet. The Mandarin alphabet has thousands of special characters and single words can have several different meanings. For example, the term 'ma' can mean 'mother,' 'horse,' 'rough,' or 'scold'; it all depends upon the pronunciation. China also has several dialects with their own unique characters and inflections. Thankfully, learning Mandarin is easier and more accessible than ever before. Free language apps like Duolingo are perfect for absolute beginners. More advanced learners can test their skills with native Mandarin speakers on video platforms like Preply. One-to-one lessons with a fully-qualified language teacher start from as little as $10 an hour.
It's more popular than ever
An increasing number of students are learning Mandarin. They include Max Allen, a computer science and engineering major at the prestigious Massachusetts Institute of Technology (MIT). Max took an elective course in Business Chinese to improve his language skills, followed by a year-long placement at Tsinghua University in Beijing. This enabled him to bridge the gap between learning Mandarin in a classroom setting and experiencing the language on a day-to-day basis. "Speaking the native language helps to establish trust and rapport," says Max. "And once a certain level of trust is established, people become more comfortable talking about meaningful things. That's where the time investment of learning the language really pays off."
Learn the language, learn the culture
Language and culture are intertwined. Understanding this is vital if you're looking to connect with native speakers authentically. It's why Mandarin courses are beginning to put a stronger emphasis on culture and context. Panpan Gao, Business Chinese lecturer at Harvard University, says, "Through case studies of multinational companies and introductions to crucial business issues in China, we try to help students better understand Chinese business culture and trends, and expand their language skills so that they can communicate effectively and professionally with Chinese speakers in the workplace."
The new global language
Dr. Jeffrey Gil believes Mandarin could one day challenge English as the lingua franca of the business world. In an article titled "Will a character-based writing system stop Chinese becoming a global language?", Gil explains how technology is removing the most significant barriers to the worldwide adoption of Mandarin. He shows how computers and mobile apps can convert the Chinese phonetic alphabet into almost any other language, giving billions of people a chance to communicate in Chinese without spending months (or years) learning the intricacies of the language.
"There is a flawed assumption that all learners of Chinese must learn to read and write like a native," writes Dr. Gil. "But this does not reflect the global use of English. People learn as much English as is required for their purposes. The same would apply if Chinese was a global language."
China's influence is growing
The Cargo Integrity Group (CIG) is a collection of international freight transport and cargo handling organizations that work together to improve the global shopping industry. Every year the CIG releases its annual Code of Practice (CTU Code), outlining the latest safety measures and recommendations. Last November, the CIG translated its code of practice into Mandarin for the first time, highlighting China's growing influence as an economic powerhouse.
Maintaining prosperous and peaceful relationships
Intelligence services in the UK recently began a campaign to hire more Mandarin speakers. Jeremy Fleming, director of the Government Communications Headquarters (GCHQ) intelligence service, said the extra Mandarin speakers will play a central role in managing the UK's diplomatic and economic partnership with the Chinese government. MI5 director-general Ken McCallum echoed similar sentiments. Dealing with China is "complicated," says McCallum. "Our Mandarin linguists use their language skills to provide intelligence insights and deliver clear analysis." Intelligence services in the USA, Australia, and New Zealand are also keen on recruiting more Mandarin speakers to help maintain peaceful and prosperous Chinese relations well into the 21st century.
New Zealand launches new Mandarin program
The city council of Wellington, New Zealand, has launched a new Mandarin for Business Program. A joint venture by Xiamen University and Wellington's China Cultural Centre, the course will focus on teaching students practical language skills, with an emphasis on the tourism, marketing, and tech industries. Courses like this will give New Zealand's aspiring entrepreneurs a chance to take advantage of a 2019 free trade agreement between the two nations. China now takes around 30% of New Zealand's exports. New Zealand is also dependent on a large number of Chinese imports, including machinery, electronics, and clothing.
Fostering new global ties
Chinese officials recently congratulated Nadine Kayuba Chikwekwe, the winner of Zambia's 12th Chinese Language Proficiency Competition for Foreign Secondary School Students. The annual event is part of an ongoing cultural exchange between China and Zambia. Nadine will now head to China to represent Zambia in the grand final, where she will compete against other winners from across Africa. Lai Bo, a minister at the Chinese Embassy to Zambia, said he was delighted to see so many young people learning Mandarin. "Learning Chinese can help you not only step on the bridge leading to the Chinese culture, but also enhance the mutual understanding and friendship between countries." said the Minister.
Helping nations develop
China's Belt and Road Initiative is an ambitious program to connect Asia with Africa and Europe via a new land and sea transport network. Developing countries along the proposed transport corridor are starting to prepare their citizens for future economic opportunities by providing Mandarin lessons. These include the former Soviet republic of Kyrgyzstan, which now has four Confucius Institutes and 21 Confucius Classrooms with 7,000 students studying Mandarin. What's more, the Confucius Institutes have recently started free Mandarin classes for primary and secondary school children. Mandarin is also becoming a required course at Kyrgyzstan's top universities.
As China's influence continues to grow, Mandarin will become an increasingly important language. It will also be a sought after skill by many employers. So if you're looking for an extra edge in the job markets of the future, it's time 开始学习中文!(That is, to start learning Chinese!)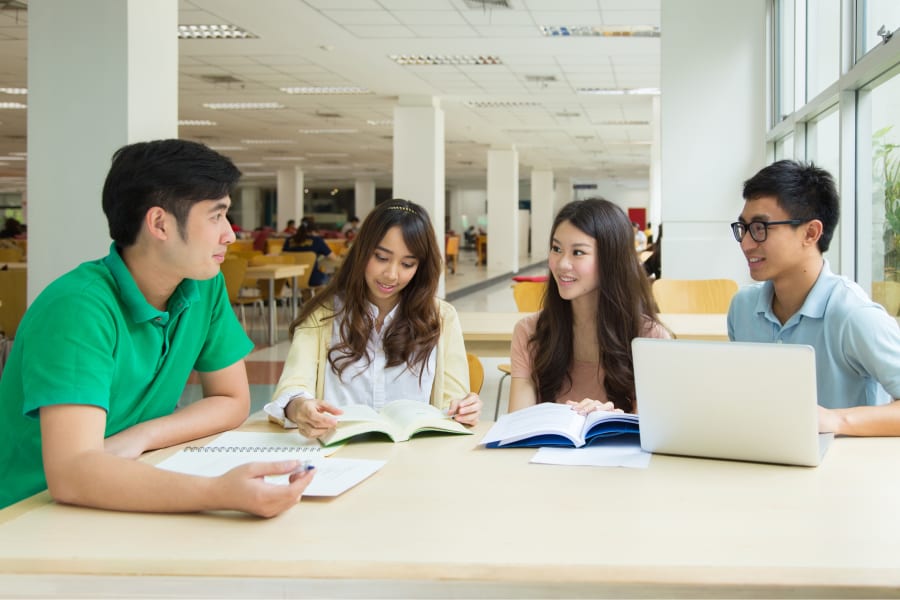 Ashley Murphy
After graduating with a degree in English literature and creative writing, Ashley worked as a bartender, insurance broker, and teacher. He became a full-time freelance writer in 2016. He lives and writes in Manchester, England.