Top 10 Student Cities in Brazil
Thaís Roberto
Dec 13, 2021
São Paulo
If you prefer big cities, São Paulo is the place for you. Its population of 12 million makes it the biggest city in the Southern Hemisphere and the largest Portuguese-speaking city in the world. There are over 140 higher education institutions in the city -- public and private universities, colleges, and federal institutes. Four of them are in the ten best universities in Brazil. You will never find yourself without anything to do -- you can find just about any kind of establishment open at any hour of the day. São Paulo doesn't sleep!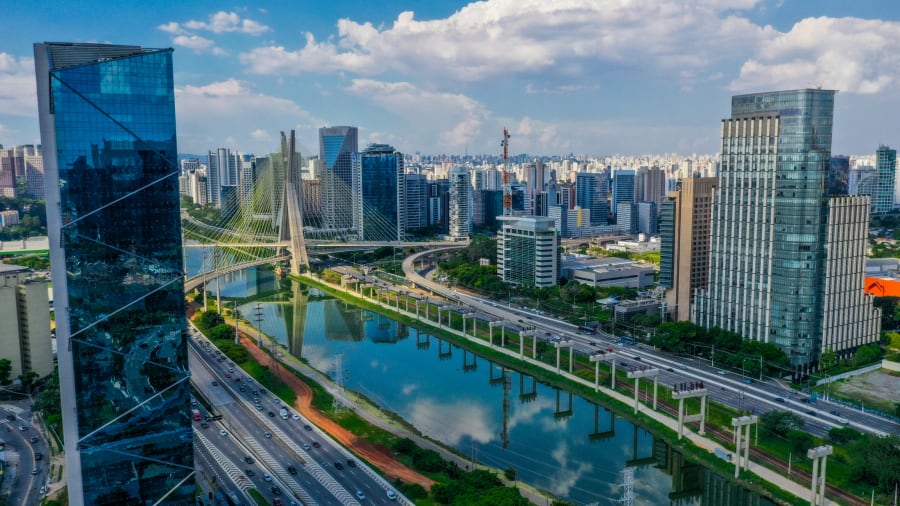 Salvador
Stunning beaches, historical buildings, and a strong presence of Afro-Brazilian culture: that's the tip of the iceberg of what awaits you in Salvador -- one of the oldest cities in Brazil and the country's first capital. The colonial architecture can still be seen throughout the city, especially in traditional neighborhoods like Pelourinho. There are six public universities in Salvador and over 30 private institutes that offer higher education.
"Traveling to Salvador, Brazil, on my first education abroad trip was an experience that can't all be told," says international student Deztini Johnson, "This education abroad was so extraordinary, filled with many experiences, learning opportunities, and self-reflection. Not only was I able to take in all the beauty and history behind Salvador's city, I was able to learn about its culture, people, government, education systems, and so much more."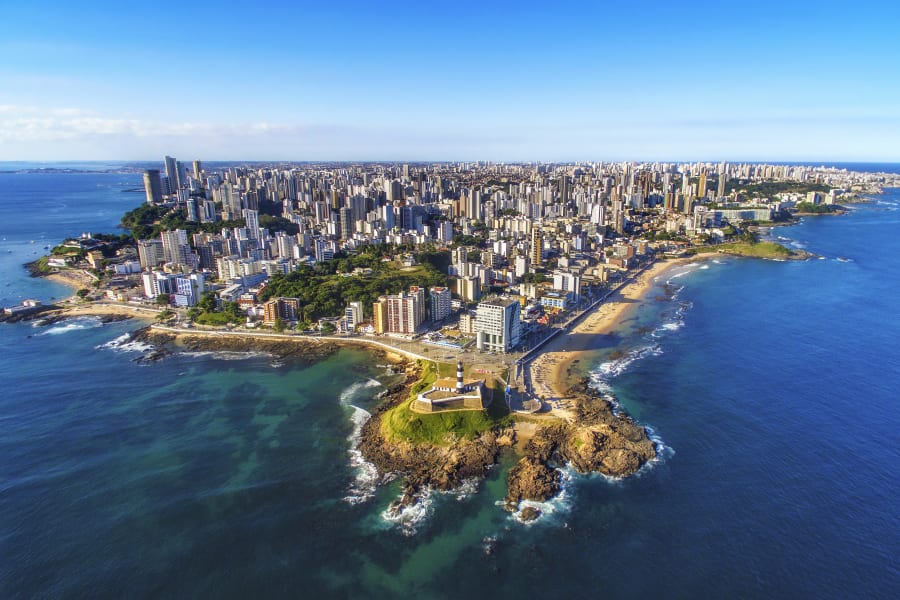 São Carlos
Located in the interior of the state of São Paulo and with a little over 250,000 residents, São Carlos may not look like much from the outside, but don't let looks fool you. The city hosts the Federal University of São Carlos (UFSCar), one of the most renowned institutions of higher education and research in Brazil and Latin America, according to QS University Rankings. Brazil's #1 university, the University of São Paulo (USP), also has a campus located in São Carlos, where strong undergraduate and graduate programs in technological and applied social sciences are offered to thousands of students each year, making São Carlos one of Brazil's most important scientific and technological hubs.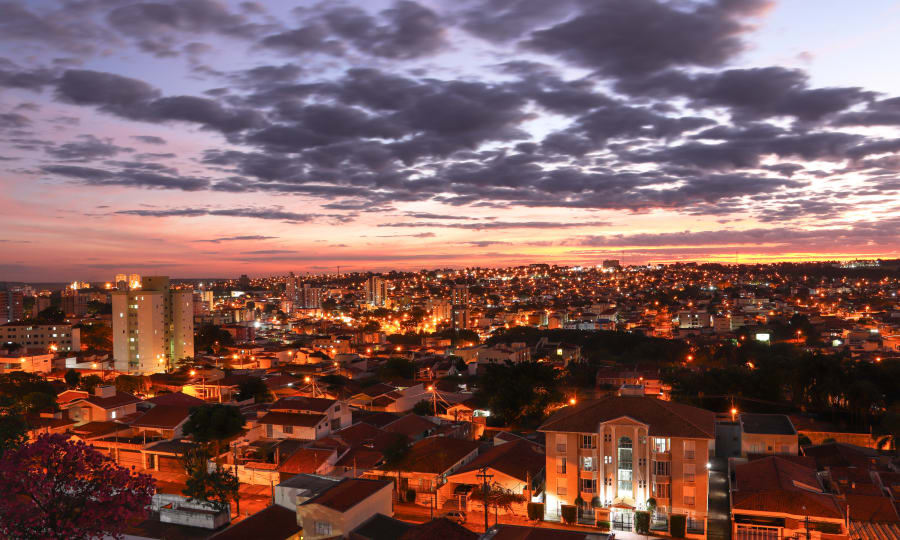 Rio de Janeiro
It doesn't take much to understand why Brazilians know Rio de Janeiro as the "Cidade Maravilhosa" -- meaning "Marvelous City". Rio is known worldwide for its remarkable beach landscape, with Christ the Redeemer, one of the New 7 Wonders of the World, overlooking the city. But the city isn't only one of the world's most coveted vacation spots -- some of the country's best universities are located in Rio, like the Federal Fluminense University (UFF) and the Pontifical Catholic University of Rio de Janeiro (PUC - Rio). Living in Rio comes with the typical challenges of life in a big city, but once you learn how to make the best of your routine, it's an experience you will be grateful to have lived.
Brasília
The capital of Brazil, located in the country's Federal District, was designed in 1956. Its innovative and unique urban planning earned it the title of one of UNESCO's World Heritage Sites in 1987. Now, Brasília is the seat of the Brazilian government and the top pick for any student who wants to study international relations or any other politics-related field. The University of Brasília (UnB) is one of the country's best institutions, and the city's vast array of private universities, including the Getúlio Vargas Foundation (FGV), makes it one of the best destinations for international students.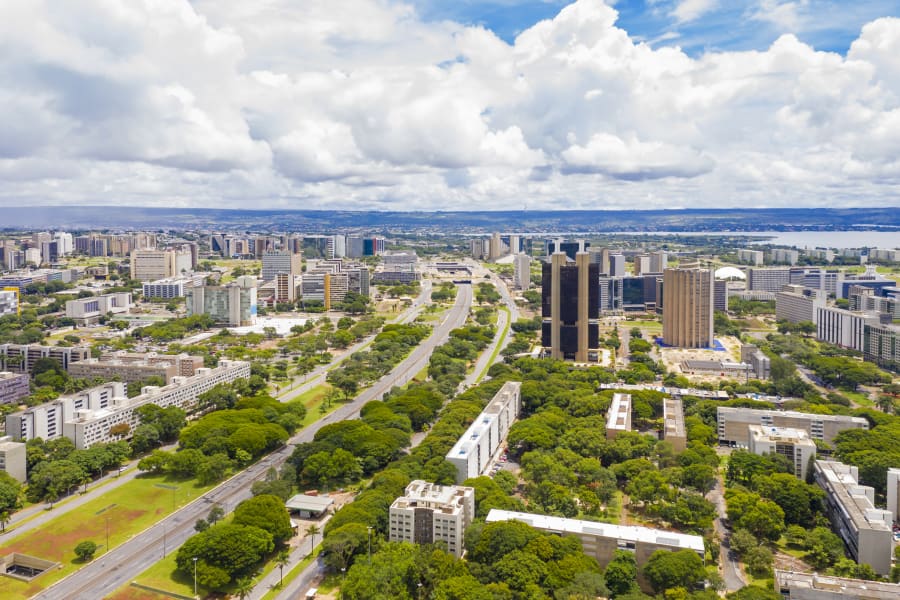 Belo Horizonte
Belo Horizonte, known in Brazil as "BH", is the perfect choice if you want to live in a big city but avoid the crazy agitation of cities like São Paulo or Rio. The capital of Minas Gerais has a laid-back lifestyle, and if you choose to live there, you'll probably fall in love with the food before anything else: the state of Minas Gerais is known for its delicious cuisine and for making the best cheeses in the country. If you want to have the best 'pão de queijo' of your life, that's where you should go. BH has also become a prominent technological hub in Brazil, with many start-ups and established companies offering opportunities in the field. The Federal University of Minas Gerais (UFMG), located in BH, is one of the ten best institutes in the country, known for its prolific research programs.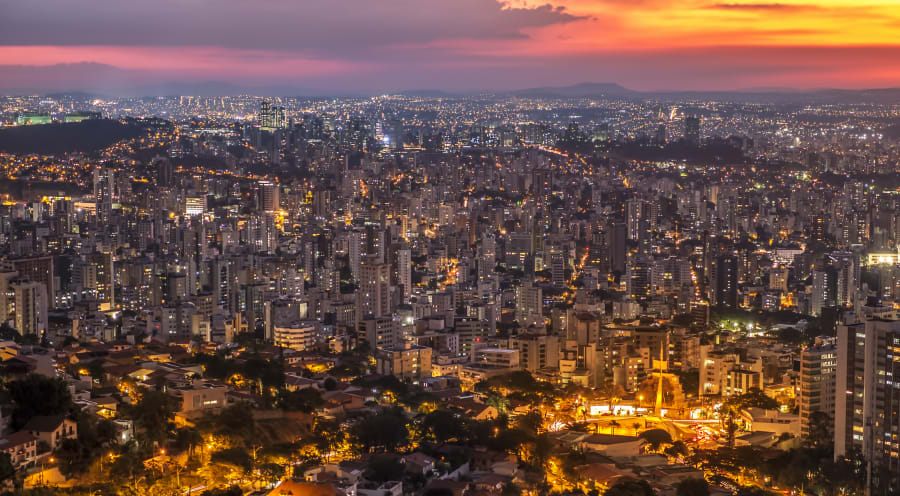 Curitiba
Like many other Southern Brazilian cities, Curitiba has a much different atmosphere than what has come to be expected of the country. Culture in the Southern states is primarily influenced by the Italian, German, Polish and Ukrainian immigrants that settled here in the 1800s. The climate is also severely different: the South is the only region in Brazil to experience a well-defined winter, with temperatures dropping below 10°C and the not-so-rare occurrence of snow. With universities such as the Federal University of Paraná (UFPR), the Pontifical Catholic University of Paraná (PUC - PR), and several other private institutions, Curitiba is one of Brazil's best study destinations due to its high-quality education and high standard of living.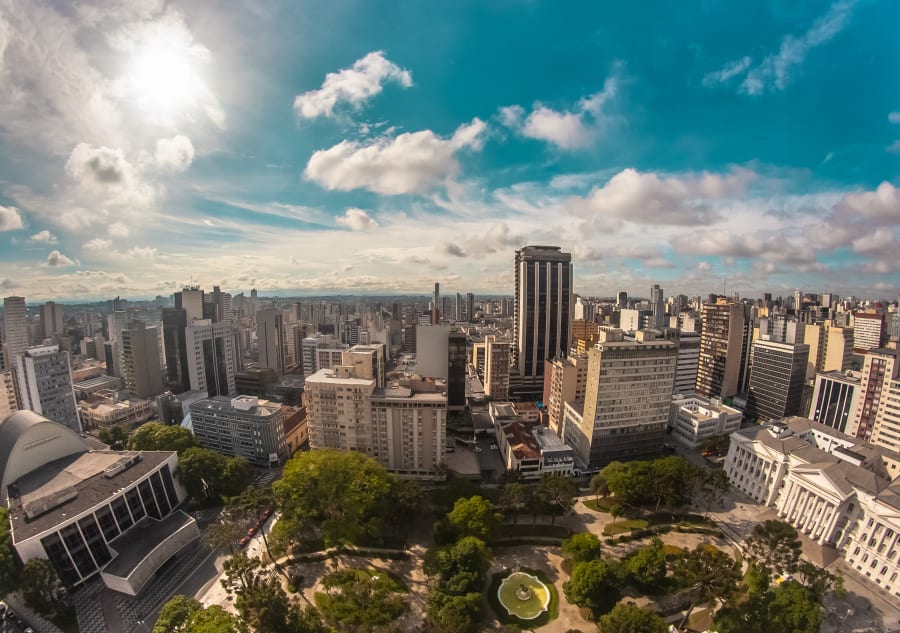 Porto Alegre
Porto Alegre, the capital of the Southernmost state in Brazil, is a modern city and one of the country's most important academic centers. The leading university in Porto Alegre is the Federal University of Rio Grande do Sul (UFRGS), internationally recognized for its high-quality programs and ranked as the #8 institute in Brazil. Like Curitiba, Porto Alegre residents enjoy life in a well-developed and sustainable city -- Porto Alegre's green area is even larger than recommended by the World Health Organization!
Campinas
Campinas is home to the State University of Campinas (UNICAMP), the #2 university in Brazil and #7 in Latin America, making the city one of the foremost destinations for university students from all over Brazil. Campinas also hosts campuses from major private universities, such as the Pontifical Catholic University of Campinas (PUC - Campinas) and Mackenzie Presbyterian University. Campinas is consistently one of the biggest contributors to scientific research nationally and an excellent option for local and international students alike.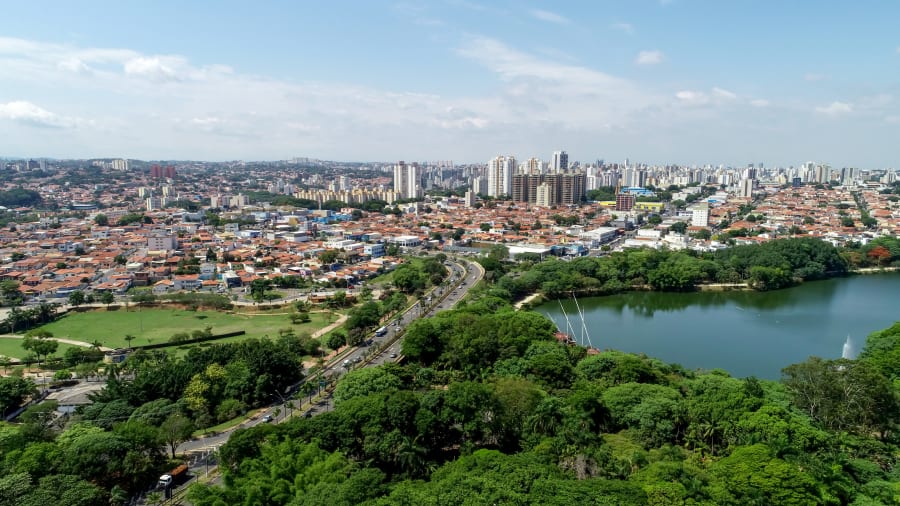 Florianópolis
If you want to study on a beautiful subtropical island with over 40 beaches, top-quality education, and a growing technology scene, Florianópolis is the place for you. This historical island offers students as much cultural, historical, and natural richness as it does highly esteemed universities and great work opportunities. The tourism sector and the tech sector are especially strong in Florianópolis. In fact, it is considered by many the Brazilian Silicon Valley. With the presence of renowned universities like the Federal University of Santa Catarina (UFSC), the Federal Institute of Education, Science and Technology of Santa Catarina (IFSC), and many other private institutions, students are well-served in their options for pursuing higher education.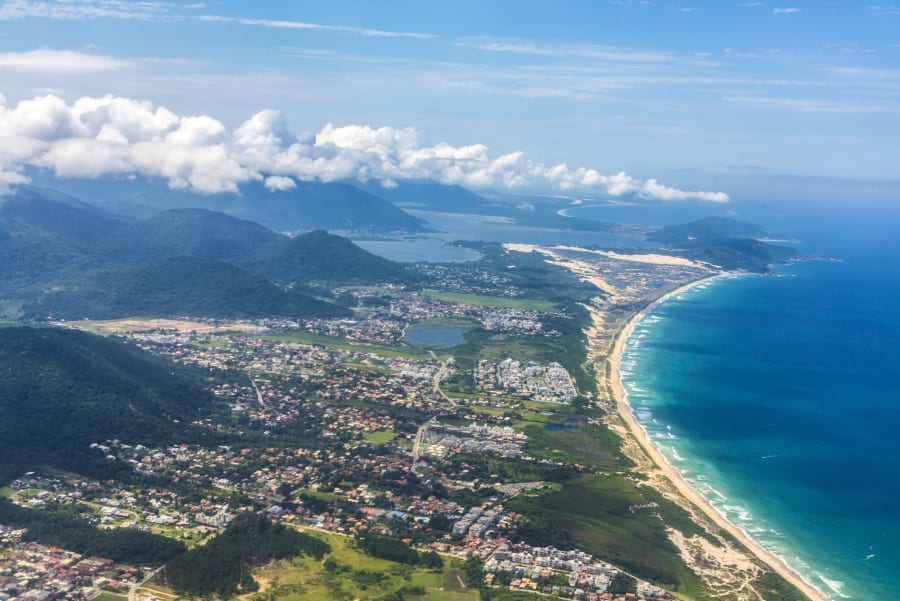 Many reasons make Brazil an excellent study destination, and adapting to Brazilian culture will forever change the way you look at life and relate to the people around you. Living here, you can't help but soak up the warmth and joy of the Brazilian people, and you will undoubtedly leave with memories that will keep you wanting to come back. If you're ready to begin your journey of studying in Brazil, start by finding the perfect university and program for you!

Thaís Roberto
Thaís graduated with a degree in Language and Literature and is now pursuing her master's while working as an English teacher and freelance writer. She lives in an inland city in São Paulo, Brazil, and enjoys binge-watching TV, game nights with her friends, and learning how to play any musical instrument within reach