Seven Reasons to Study in Southern California
Joanna Hughes
Sep 16, 2019
1. Its sun-kissed climate is unbeatable.
No mention of Southern California is complete without discussing its unbeatable climate. In fact, many agree that the region boasts exceptional weather. Arthur G. Lessard, Meteorologist-in-Charge of the National Weather Service, who hails from blustery New England, says of Southern California, "It's the climate. I don't like extremes -- overly warm and humid in the summer; wet, snowy and cold in the winter. I like a temperate climate, and I love the sun. When I first came out here, it was just another job. But the place grows on you. It's where I want to be. I'll retire here."
Not only does Southern California lay claim to the country's best climate, many also believe it has the best weather on the planet. Lessard continues, "There are only a few places in the world like this: Southern France and Northwest Italy, of course; certain parts -- but not all -- of the North African Coast; a small area in southeastern Australia and another in southeastern South Africa. It's the time of climate most agreeable to most people, and in truth, there aren't that many places that have it."
2. It boasts a diverse population.
Southern California is not only especially diverse, but also has a large immigrant population as well as welcoming attitudes. According to The Globalist, this uniquely positions California to "demonstrate the advantages of cultural diversity to the whole United States." New America, meanwhile, declared "diversity" to be California's greatest asset.
It follows that Southern California's colleges and universities are also diverse. In fact, the state lays claim to 15 of the 50 institutions identified as the U.S.'s most ethnically diverse colleges, according to Best College Reviews. This translates to many educational benefits for students, including an introduction to broader issues; exposure to different perspectives and points of view; clearer ideas about the role of culture in how information is processed and understood; an increased capacity for tolerance and respect for others; the confrontation of stereotypes; more creative and complex thinking skills leading to enhanced intellectual maturity; and the ability to adapt quickly in different learning environments.
3. It's positioned to be the next Silicon Valley.
While Silicon Valley may be the first place in California that comes to mind when you think of modern technology, Southern California is also a mecca for tech. "Only Southern California has the entrepreneurial talent and culture to match that of Northern California," Bloomberg Opinion columnist Tyler Cowen asserts. Specifically, Cowen cites the region's weather, exceptional talent pool, nice and even affordable neighborhoods, food, and entertainment scene as preferable to what could be found in Silicon Valley.
Cowen also highlights many very successful startups in Southern California, including Snap Inc (developers of Snapchat) and SpaceX, which show that tech thrives outside of Silicon Valley. And then there's the fact that venture capitalist and Paypal co-founder Peter Thiel recently moved his operations to the area. Furthermore, the region's predominance in the fields of entertainment and design, military contracting, and manufacturing further cement its tech credentials.
"Of course, it is unlikely that Google, Facebook or Apple would leave the Bay Area. But over some time horizon they will take on less relative importance. They may become legacy companies that cease to innovate, or they may face legal and regulatory pressures and penalties. That would open up room for Southern California to be the leader for the next generation of tech companies," Cowan concludes.
As well as this thriving tech industry, many universities in the region are doing pioneering work in this field -- and indeed industry and academia work together closely in this area in Southern California. For example, University of California, Irvine - Division of Continuing Education offers an Accelerated Certificate Program in Data Science & Predictive Analytics for Business Professionals, which prepares students for the exciting, evolving world of Big Data and provides students with the skills to extract value and competitive intelligence for businesses from data.
Need more proof of the innovation happening in tech in Southern California? Check out Silicon Maps' representation of SoCal Technology.
4. It has an interesting and colorful culture.
Southern California has a culture all its own comprising its distinctive surf culture, eclectic beaches, Hollywood, popular sports teams, and exquisite architecture. Then there's its rich heritage, which brings together Spanish, Mexican, Asian, European, Middle Eastern and Persian influences.
According to the California Arts Council, the Golden State is made up of many communities committed to culture and the arts. Many of these, including Los Angeles' Little Tokyo; San Pedro's Waterfront Arts, Cultural and Entertainment District; and San Diego's Oceanside Cultural District, Balboa Cultural District, and Barrio Logan Cultural District.
Beyond the more obvious destinations like Los Angeles and San Diego, SoCal's other cities also have a lot to love. For example, Orange County's Irvine, which is also ranked the safest big city in the U.S. for the 13th consecutive year, based upon FBI statistics for violent crime. Located 40 miles from the center of Los Angeles and just more than twice that distance to San Diego, it's a cultural destination in its own right. Visit California raves, "A strong concentration of universities makes Irvine an under-the-radar destination for art lovers. The city's largest academy, University of California, Irvine, is home to the Beall Center for Art and Technology, which promotes creative expressions of digital science; The Irvine Museum, which preserves art by California Impressionists; and The Barclay Theatre, which hosts ballets, symphonies, and musicals."
5. There are many things to see and do.
You can't spend all of your time studying. From endless opportunities for recreation to an array of shops and restaurants, there's always something to do in SoCal when you put down the books. "The Strand" bicycle path; Runyon Canyon; iconic Santa Monica Pier; the San Diego Zoo; the Pacific Coast Highway; Griffith Observatory; the Bolsa Chica Ecological Reserve; the Hollywood Bowl; and Rodeo Drive are just a few of the attractions that make SoCal so distinctive.
6. It can be surprisingly affordable.
When it comes to affordable places to study, Southern California may not be the first locale that comes to mind. However, some SoCal cities are surprisingly affordable. Lifehack recently highlighted the area's 10 most affordable cities. Writer Bethany Cleg asserts, "As #1 on the NerdWallet's list for best cities for young families in Southern California, and in the top 100 on Livability's list of best places to live, Irvine is at the top of our list for a reason. Set just a little inland, Irvine has consistently ranked as one of the best places to live."
7. Its universities are among the best in the world.
California is well known the world over for its abundant and high-quality higher education institutions. In addition to three public institutions, there are more than 150 private nonprofit colleges, and approximately 200 for-profit schools, and the state's total enrollment of college students exceeds two million! Because of its great appeal, California has been included as a top state for higher education by both Yahoo! Finance and U.S. News & World Report.
University of California, Irvine - Division of Continuing Education
One particular university worth a closer look is University of California, Irvine - Division of Continuing Education (UCI DCE). Located just five miles from the coast, UCI DCE offers a multitude of certificate programs across a breadth and depth of topics. The school's international programs are especially noteworthy. Take its Accelerated Certificate Programs (ACPs), for example. These specialized postgraduate programs fuse theory with practice and are taught by industry leaders within their fields of specialty. There's also the opportunity to enroll in an Internship Program, which allows students to apply the skills and concepts they learned in a three-month unpaid internship. Additionally, this can be part of a pathway to eligibility for a year-long work experience in the U.S. with Optional Practical Training (OPT).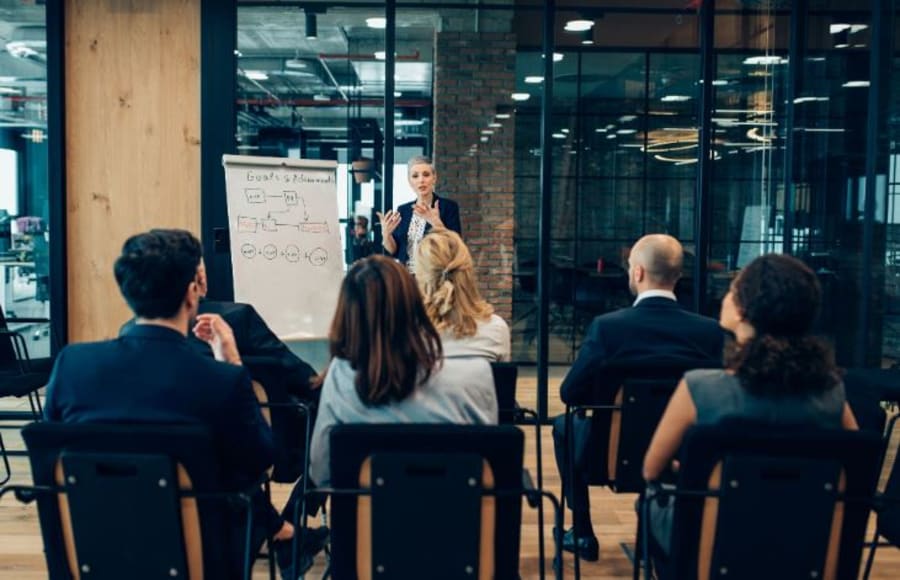 University of California, Irvine - Division of Continuing Education
Through its Activities team, UCI DCE also offers an extensive calendar of field trips, events and activities both on- and off-campus -- all aimed at helping students make the most of their international study experiences in beautiful and activity-filled Southern California. The Activities team also provides international students with local resources designed to support their cultural adjustment to live in Irvine offering help with everything from using Orange County's public transportation system to finding a local bank or phone contract.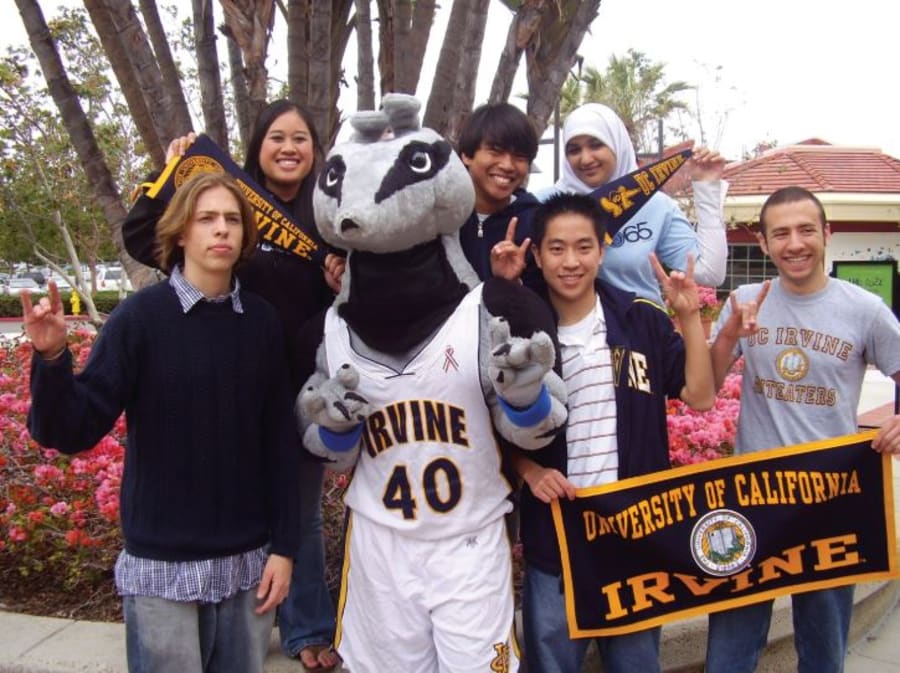 University of California, Irvine - Division of Continuing Education
Thanks to its many charms, Southern California calls to tens of thousands of tourists every year. It also calls to students -- and with good reason. If you haven't yet considered SoCal for your international study destination, what are you waiting for?
Article written in association with UCI Division of Continuing Education.

Joanna Hughes
Joanna worked in higher education administration for many years at a leading research institution before becoming a full-time freelance writer. She lives in the beautiful White Mountains region of New Hampshire with her family.