How to change your life in 12 months
Joanna Hughes
Jan 17, 2014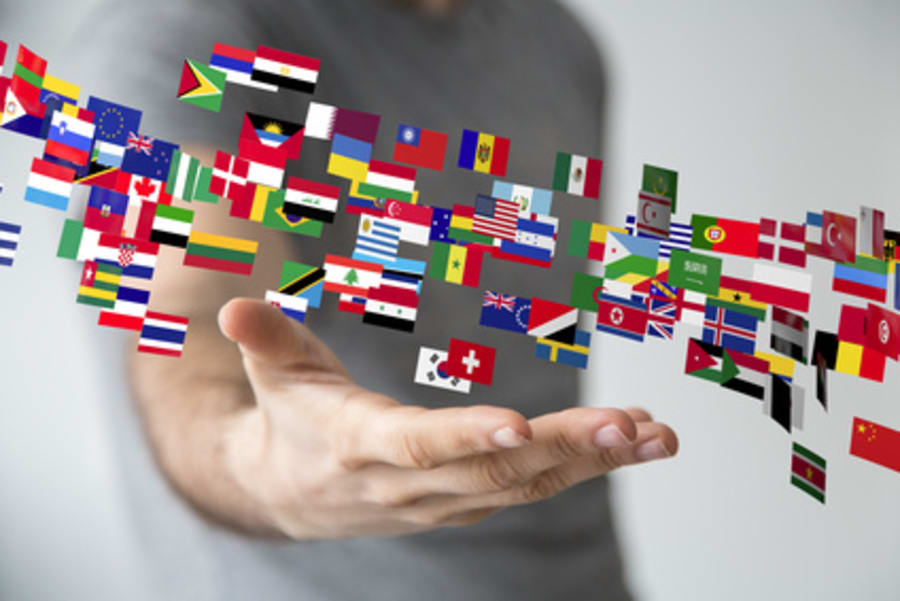 How to change your life in 12 months? Take a gap year! From exploring prospective career options to learning about different cultures, you have a lot to gain in taking a year off. But have you considered joining the growing number of students opting to study abroad during their gap years? This new trend is sweeping the academic world, and offers a multitude of benefits for 21st century students looking for a change of scenery...and perspective.
What is a Gap Year?
The conventional gap year takes place between the end of secondary school and the start of university studies. Students looking to hop off the academic hamster wheel can postpone the next step in their schooling in order to pursue an alternate and yet equally rewarding gap year experience.
A gap year is all about freedom to explore, and can be whatever you want it to be. From volunteering to working to traveling the world, students enjoy the once-in-a-lifetime opportunity to follow their bliss while reveling in a rare commodity: time. During a gap year, students pause to ponder the past, present and future. In most cases, they reenter academia feeling revitalized and ready tackle the challenges ahead. In fact, some experts suggest that gap years ultimately increase academic success as participants are ultimately more mature and motivated.
Why study during a Gap Year?
Mary Curnock-Cook, Chief Executive of the Universities and Colleges Admissions Service (UCAS) declared that "the golden age" of the gap year had run its course in a Telegraph article entitled, "Gap Year Travel: A Golden Opportunity After A-levels." She cited increasing competition for entrance to universities as a deterrent, suggesting that admission counselors no longer valued gap years because they didn't enhance or distinguish the academic records of applicants.
Studying abroad gives students all of the self-finding advantages of the traditional gap year while adding opportunities for academic and professional development. According to agencies like the U.K.'s Higher Education Statistics Agency, a growing percentage of students are opting for overseas postgraduate studies. The international route has become so popular that education experts now refer to the acquisition of a foreign master's degree as "the new gap year."
Top 5 Reasons to Pursue the New Gap Year
1. After more than 12 straight years of schooling, it may be time to give yourself a break. Pursuing a master's degree abroad provides a once in a lifetime opportunity for personal growth and self discovery, while offering the chance to refocus. Some research even suggests that students who have completed gap years have lower dropout rates than their peers.
2. Tuition is inexpensive in many European countries and other regions -- particularly when compared to the U.S. and the U.K. -- and scholarship options for international students are abundant.
3. International degrees are increasingly in demand in today's global economy as candidates with global perspectives are highly desired. Students with international degrees are more marketable, and gain a critical edge on the eventual job hunt. Want to impress a recruiter? Include a gap year abroad on your C.V.
4. Whether your goal is to meet new people with a variety of different nationalities, gain access to a new culture or just broaden your thinking, living abroad offers enlightening cultural exchange against the backdrop of a new and exciting location. You may enter your gap year a typical postgrad, but you'll emerge a global citizen.
5. Many universities now offer the chance to take classes in English, making it comfortable for those looking to learn as well as native speakers. Just under 3,700 European universities now offer courses exclusively in English, as opposed to 560 a mere decade ago. Read more about studying abroad here.
Did We Happen to Mention Language?
The benefits of learning a language during your gap year can't be overstated. Even if you struggled with language in the traditional classroom, learning abroad while immersed in the culture offers a different approach. Keep in mind that in the global economy language skills are increasingly impressive. Even if a job description doesn't require a particular language, employers will still be impressed by your skill.
Not to mention that traveling is significantly easier when you know the language. Learning a language while studying abroad opens all sorts of doors for adventure-loving travelers. It's also a great way to connect with other students who are also learning English. Practicing together not only helps you hone your language skills, but is also so much more fun! Read more about Language courses here.
An added benefit of learning a language during your gap year? It's actually good for your brain. A wealth of physiological research indicates that bilingualism enhances your cognitive process in a number of different ways, including boosting your brain power, enhancing multitasking skills, staving off dementia and Alzheimer's, improving memory and decision-making skills and heightening perception. Learning a foreign language has also been proven to make speakers stronger in their native tongues as it increases awareness, and helps foster the development of a more astute ear.
Before You Go...
Don't book those plane tickets yet: not all foreign master's degree programs are created equally. Depending on your host country, fees are assessed differently -- for example, in Australia students are charged by subject, while in the U.S. students pay an annual tuition. Educate yourself about the fees and schedules so there are no unpleasant surprises when the tuition bill arrives, and be sure to look into which institutions offer financial support to international students. Read more about the programs offered around the world here.
The Best of Both Worlds
If you're hoping for the freedom of the traditional gap year combined with an academic and professional boost, the new gap year delivers: students enjoy a break from the conventional school setting in an environment rich with opportunities. While the gap year has always been viewed as a beneficial learning experience, the new gap year has the potential --not only academically, but professionally and personally, as well -- to be a truly transformative one.

Joanna Hughes
Joanna worked in higher education administration for many years at a leading research institution before becoming a full-time freelance writer. She lives in the beautiful White Mountains region of New Hampshire with her family.