How Can You 'Study Abroad' Virtually?
Guest: Berkeley Interntional Study Program
Jul 2, 2020
Millions of other students worldwide have enjoyed the same benefits. In fact, such is the success and popularity of studying abroad, from 2000 to 2017 the numbers of international students rose from around two million to 5.3 million! However, the coronavirus is sadly putting an end to many students' plans for this great opportunity for personal and professional growth – or at the very least putting them on hold.
The good news, however, is that a small number of universities are finding innovative ways to recreate the international student experience virtually. One leading university doing this is the University of California, Berkeley, typically known around the world more simply as 'Berkeley', through the Berkeley International Study Program (BISP).
Through its BISP Goes Virtual program, it is offering prospective international students the chance to take courses in many different fields from top-ranked university Berkeley, which is frequently ranked as one of the top ten universities in the world; earn UC Berkeley credit to transfer to university and university applications; make new friends from California and around the world; engage with amazing scholars, and immerse yourself in different cultures through exciting virtual classes and activities.
"Berkeley [makes] the transition to Berkeley life and then the transition to remote instruction less stressful, and I'm so appreciative of the educational and emotional support, says Yi-Ju (Ivory) Chang, a BISP student from the National Taiwan University. "Also, the courses are what make my studying at Berkeley worthwhile. I love the high-intensity and quality of the courses and the classrooms where my instructors and classmates have co-created as the intimate, dedicated spaces for us to learn, think critically, exchange ideas in ways that every voice is valued and respected."
In these difficult, unusual times, BISP has created exciting and engaging courses that will be offered online, and have space for visiting students. Also, BISP has created many interactive experiences online providing the virtual space to meet other students, gain intercultural experience, socialize, and learn about many other interesting things outside virtual classroom studies.
Experience Brilliance…Experience Berkeley
UC Berkeley prides itself on its academic brilliance and research excellence. Indeed, no less than seven of the university's current faculty hold a Nobel Prize. Its professors are some of the best in their fields, engaged in groundbreaking research, innovative thinking and service to society, which attracts some of the best undergraduate and graduate students in the world. Last year, the university celebrated its 150-year anniversary, acknowledging a long and proud legacy of educators, thought-leaders and visionaries who have led innovative projects and spurred the creation of revolutionary companies and even new industries.
As a result, UC Berkeley remains at the top of multiple world rankings. Recently, it was named one of the world's Elite Six global university brands by Times Higher Education. For the fifth year in a row, UC Berkeley ranks as the top public university in global rankings, according to the 2020 US News and World Report.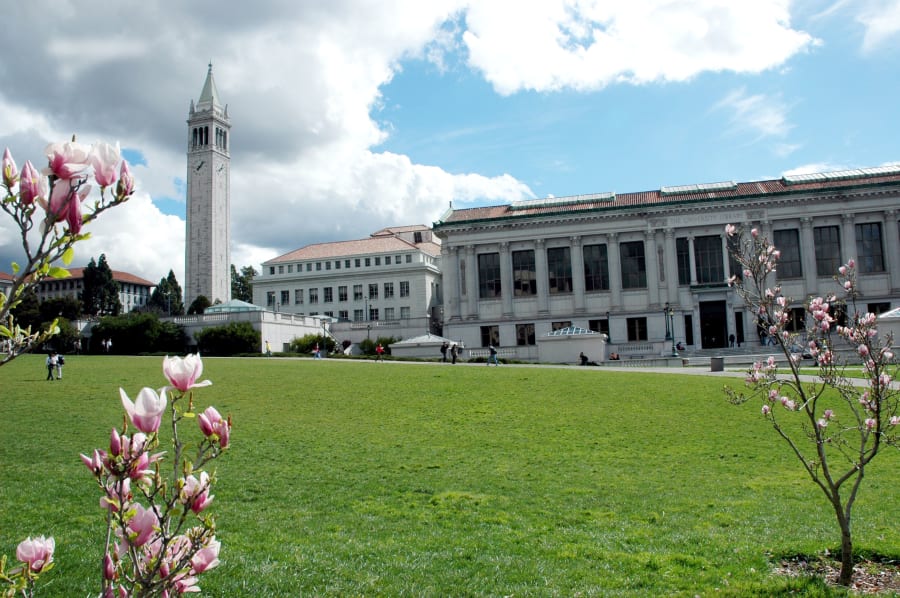 What academic experiences are available?
BISP offers courses in many fields and subjects. From social sciences and humanities, languages, global studies, and the physical sciences, students will find many courses of interest and value.
"Sometimes, I would feel surreal being a student in a Berkeley class," says recent BISP student Tsai-Hsuan Chung. "Sitting in a class taught by prestigious professors in the world, discussing and exchanging ideas with the students from different countries, and learning the knowledge excited me the most. All of these make me appreciate that I had this opportunity to be a student in Berkeley, I never need to worry about being a visiting student coming from a different country and speaking English with an accent. All of my professors and my classmates value my perspectives and respect my culture. They also encouraged me to try and gave me the opportunity to try different things as long as I'm willing to."
Shape the world in these unprecedented times
BISP is also in the process of identifying a concentration of courses in 'Hot Topics' related to global events during these very interesting times for the US and the world. Already planned are courses in Social Inequalities, Health and Society, and Current Politics in the U.S. and Globally, with more to come in the middle of July. UC Berkeley professors are some of the best scholars in the world on these subjects and will bring in current perspectives to their courses, while talks, webinars, and class discussions promise to be very interesting and open students' minds to new perspectives.
Is BISP Goes Virtual for You?
BISP is perfect for students from around the world who are fluent in English and qualified to succeed in an American classroom at a world-renowned university. If this sounds like something for you and you want to experience the virtual study abroad dream, email [email protected] to talk to its friendly advisors or go to the Virtual BISP page of their website for more information on how to apply. But hurry – the application deadline for Autumn 2020 is July 22!
Article written in association with Berkeley International Study Program.
Guest: Berkeley Interntional Study Program