Four Tips for Making the Most of Your College Investment
Joanna Hughes
Jun 29, 2017
There's a lot of talk about whether college is a good investment. And with good reason: With tuition prices soaring to unthinkable heights, getting your money's worth is paramount. As with most things in life, however, you get out of college what you put into it, and there are some ways to maximize your ROI when it comes to college costs. Read on for four tips aimed at helping you protect your college investment and come out ahead.
1. Be a relentless budgeter.
You may have a vision of university life as footloose and fancy-free, but many people who go this route end up paying for financial imprudence in college for years to come. While budgeting may not sound all that sexy, financial security is. (Trust us on this one.) And the reality is that most students need to do the former to achieve the latter.
While that daily stop at the campus coffee shop may not seem like a big deal now, those trips add up. A budget is the best way to see where your money is going and whether you're spending too much of it. Think of it this way: The less you spend on minutiae that won't matter in five minutes let alone in five years, the more you'll get out of your college investment.
2. Proactively reduce debt.
You've got dreams and, more likely than not, a college education is part of reaching them. However, as the old expression goes, "Debt is a dream killer." From travel to pursuing the broadest range of job opportunities, debt can hold you back. According to Forbes, meanwhile, debt "can even shut the door on a job offer altogether, because an increasing number of employers are checking prospective employees' credit reports as part of their due diligence."
Your takeaway? Even the best college education is sullied if you graduate with thousands of dollars of debt so commit to paying yours down as soon as possible. Advices Walden on Wheels: On the Open Road from Debt to Freedom author Ken Ilgunas, "Don't think of your debt as a monthly bill, think of it as a sworn enemy." Tips for taking down that enemy? Paying more than the minimums on credit cards and student loans, and using automatic debits straight from your bank account.
3. Choose your college well.
Many factors go into choosing a college, and while it's easy to get caught up in big names and reputations, these things don't necessarily equate to ROI. In fact, according to an analysis of colleges with the best returns on investment by PayScale, Ivy League schools don't land top spots.
This doesn't mean you should eliminate schools entirely because of these findings, but it does suggest more introspection. As PayScale vice president of content strategy Lydia Frank told CNBC, "The intent of the list is not to say that everyone should go to school to become an engineer because that has the highest return on investment. It's really to show that students need to be thoughtful about how they will fund their education."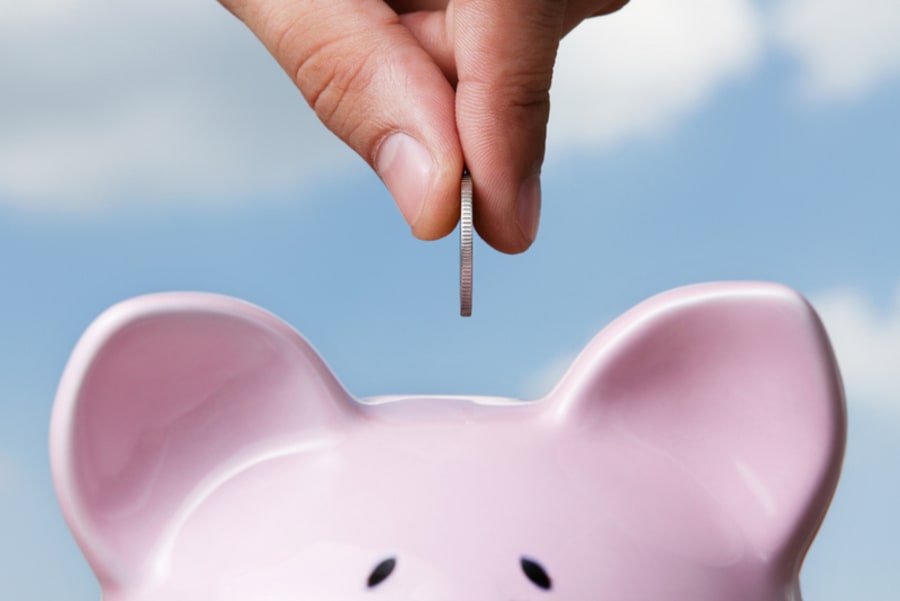 4. Think small when it comes to investing.
Many students don't invest for one simple reason: They think they don't have enough money. However, it's easier than ever to invest even small amounts -- amounts with the potential to add up and compound over time. One of our favorite picks? The Acorns app, which rounds up purchases from linked credit and debit cards, takes the difference from your bank account, and invests the money for you. Concludes Money, "This app may let you retire on your spare change." The best part? You'll not only be making your money work for you, but you won't even miss it.
Have a bit more to spare upfront? Consider Jeff Rose's "7 Smart Ways to Invest $1,000." And be sure to check out the National Endowment for Financial Education's free online investing resource, Smart About Money.
One last thing to keep in mind? There's no denying that money matters, but it's not everything. Not all returns can be measured monetarily, and college is full of opportunities to experience things which can't be quantified in dollars and cents. An occasional splurge on an extraordinary meal or weekend getaway may not pad your bank account, but will enrich your life in different yet equally valuable way.

Joanna Hughes
Joanna worked in higher education administration for many years at a leading research institution before becoming a full-time freelance writer. She lives in the beautiful White Mountains region of New Hampshire with her family.