Everything You've Always Wanted to Know About the Associate's Degree
Joanna Hughes
Sep 10, 2015
From diplomas to degrees to certifications, keeping track of all things academia can be a challenge for anyone -- let alone today's degree-seeking international students. But understanding your options is an important part of planning your path. One choice beyond the usual bachelor's, master's and doctoral degrees? The associate degree. Let's take a closer look at this popular option, along with what you need to know to decide whether it's right for you.

What is an Associate Degree?
An associate degree is a two-year college degree typically requiring the equivalent of 60 semester credits of study or approximately 20 college courses. There are three common types of associate degrees: Associate of Arts (AA), Associate of Science (AS), and Associate of Applied Science (AAS).
Historically, community colleges, vocational, and technical schools were the primary institutions which bestowed associate degrees, but four-year colleges have also started to offer an associate degree option conferred after the completion of the first two years toward a four-year bachelor's degree. Widely available in the United States, colleges and universities in some parts of Canada, Australia, the Netherlands and Hong Kong also offer the associate degree. This small-yet-mighty degree is also comparable to several degree programs in different countries, such as the U.K.'s foundation degree.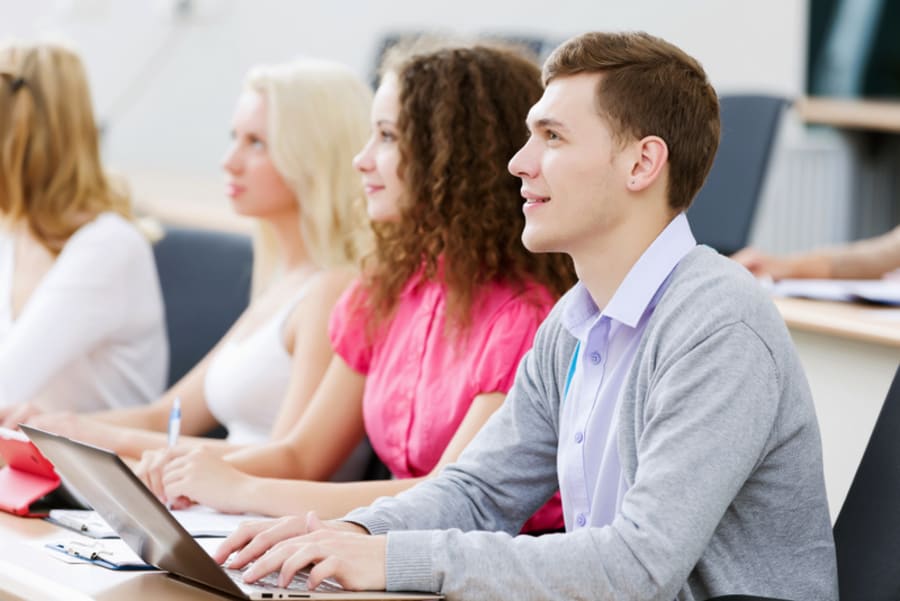 In addition to on-campus options, associate degrees are also widely available through online institutions. The latter offer a smart solution for non-traditional students for whom personal or professional commitments interfere with the ability to adhere to the scheduling constraints of a conventional program.
Read more about Associate Degrees.
Why Consider an Associate Degree?
Many career-minded students find that associate degrees offer a streamlined path to becoming members of the workforce and reaching their professional goals when compared to four-year degrees. Associate degrees are also popular with students who are changing careers and have a specific profession in mind. Given the choice between job candidates with secondary level qualifications and and an associate degree, employers strongly favor applicants with the more advanced degree.
Many of today's most popular, in-demand careers accept associate degrees for both entry into into a particular field as well as career advancement. These include business, early childhood education, criminal justice, nursing (LPN), logistics, computer programming, cosmetology, technical writing, culinary arts, dental assistant, medical records, healthcare technology, surveying and others. It's also possible to pursue a non-specialized, general studies associate degree.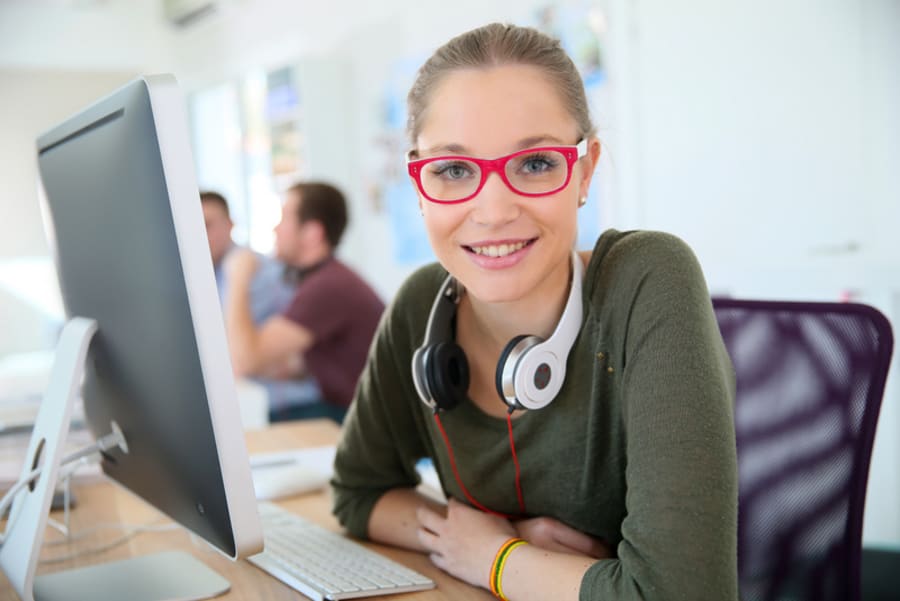 Money-minded degree seekers will also find the associate degree to be of great value. According to Sallie Mae's "How America Pays for College" study, the cost of one year at a two-year public college is just over $11,000 compared to slightly more than $21,000 for the same period of time at a private, four-year institution.
Another great benefits of an associate degree? Many programs will accept credits from the associate degree toward a bachelor's degree program. Be sure to check with a prospective school's transfer policies to determine whether this fast-track option is possible -- particularly if you're considering pursuing a future career for which a four-year degree is a requirement. You'll also need a bachelor's degree if you're planning to pursue a master's or doctorate degree.
The Associate Degree Vs. The Bachelor's Degree
Wondering whether an associate degree or bachelor's degree is more appropriate for you? The choice largely depends on your personal academic and career goals. If you have a career in mind -- such as finance or law -- which requires either a four-year degree or advanced graduate studies, then a bachelor's degree may be more appropriate.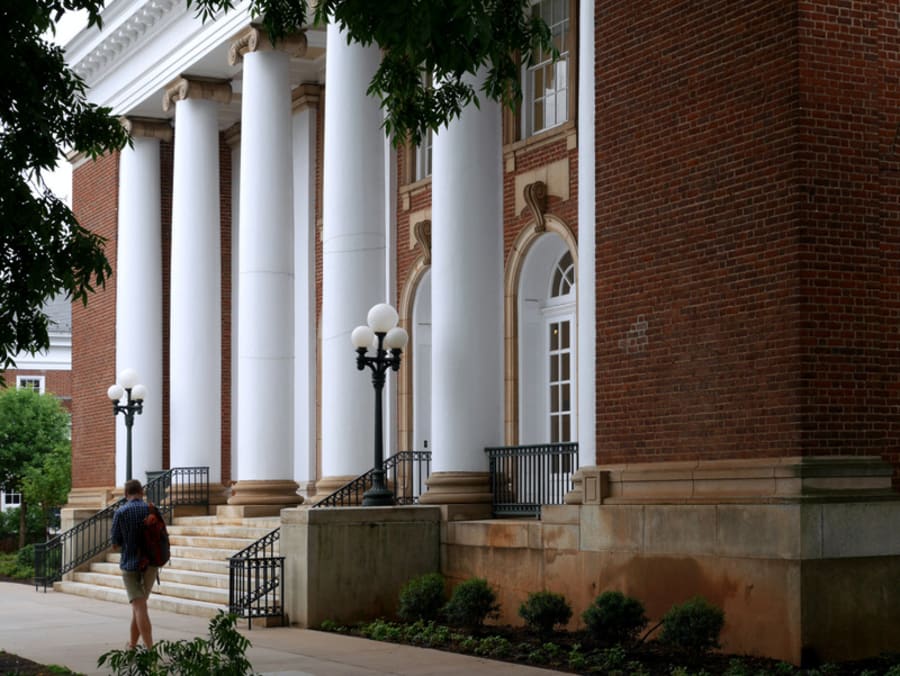 However, if you're uncertain of your career goals and/or if you've already decided on a future career for which a four-year degree is not required, then an associate degree offers savings in terms of both time and money. And remember: if your goals change, you can always use your two-year associate degree as a springboard to a bachelor's degree in the future.
Choosing an Associate Degree Program
With more than thousands of associate degree programs in the U.S. alone, narrowing down your options can be a challenge. Begin by seeking out accredited programs which don't just offer degrees but also peace of mind that that degree has value.
Beyond that, choosing an associate degree relies on a number of factors including the programs offered; the quality of the faculty and facilities; the cost of tuition; and the potential to transfer credits to a four-year bachelor's degree program at a later point, if you decide to do so.
Find your Associate Program here.
Associate Degrees for International Students
Associate degrees also offer an ideal option for international students looking for an entry point to an American degree. If your goal is to transfer to a four-year university and eventually earn a bachelor's degree, doing your first two years in an associate degree program offers significant cost savings -- just under half of what you'd pay for the same education at a four-year institution.
But money isn't the only reason why associate degrees are a beneficial fit for international students. Many programs offer smaller class sizes, individualized attention, and other features which can ease the transition into the American education system. Not to mention the opportunity to hone your English speaking skills before beginning your bachelor's degree.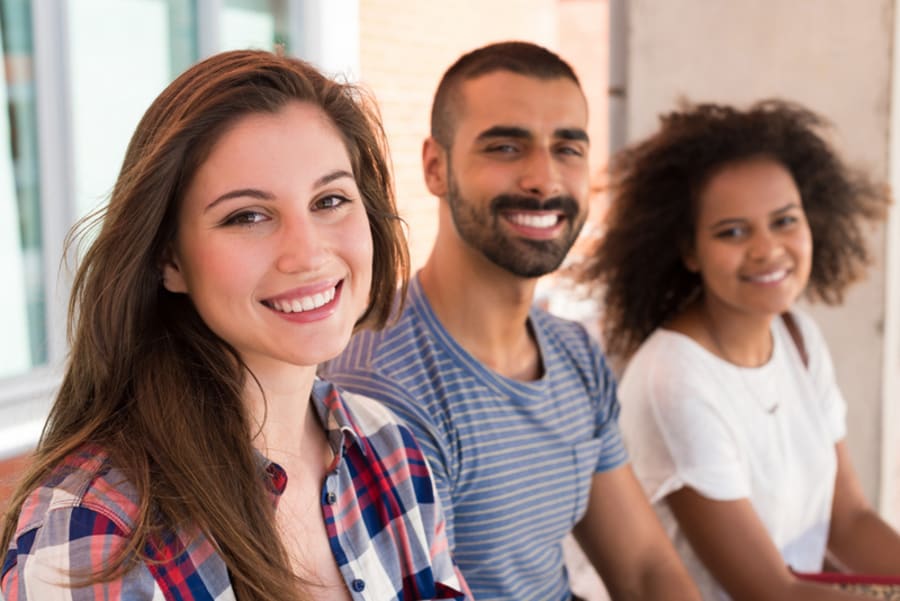 See all universities around the world to take an Associate Degree.
While choosing between academic paths can be a challenge, the task is made easier by the abundance of excellent, worthy options. And regardless of your long-term objectives, the associate degree offers a beneficial jumpstart and promising first step on the way to your personal, academic, and professional goals.

Joanna Hughes
Joanna worked in higher education administration for many years at a leading research institution before becoming a full-time freelance writer. She lives in the beautiful White Mountains region of New Hampshire with her family.