7 Reasons to Study in Oxford
1. It boasts a rich history.
When it comes to cities steeped in history, you're hard-pressed to find one with a richer past than Oxford. Founded in the ninth century, as 'Oxenaforda', meaning 'ford of the oxen', Oxford has since maintained a central place in British history.
England's Historic Cities says, "Oxford is alive with history and heritage; a place filled with incredible architecture and home to a vibrant arts and culture scene. Visitors can tour one of the University of Oxford's famous colleges; visit the Ashmolean Museum and see the Egyptian mummies; take to the water on a punt or boat and enjoy the views along the banks of the River Thames; or alternatively stroll the city's streets – the setting for numerous films and TV series."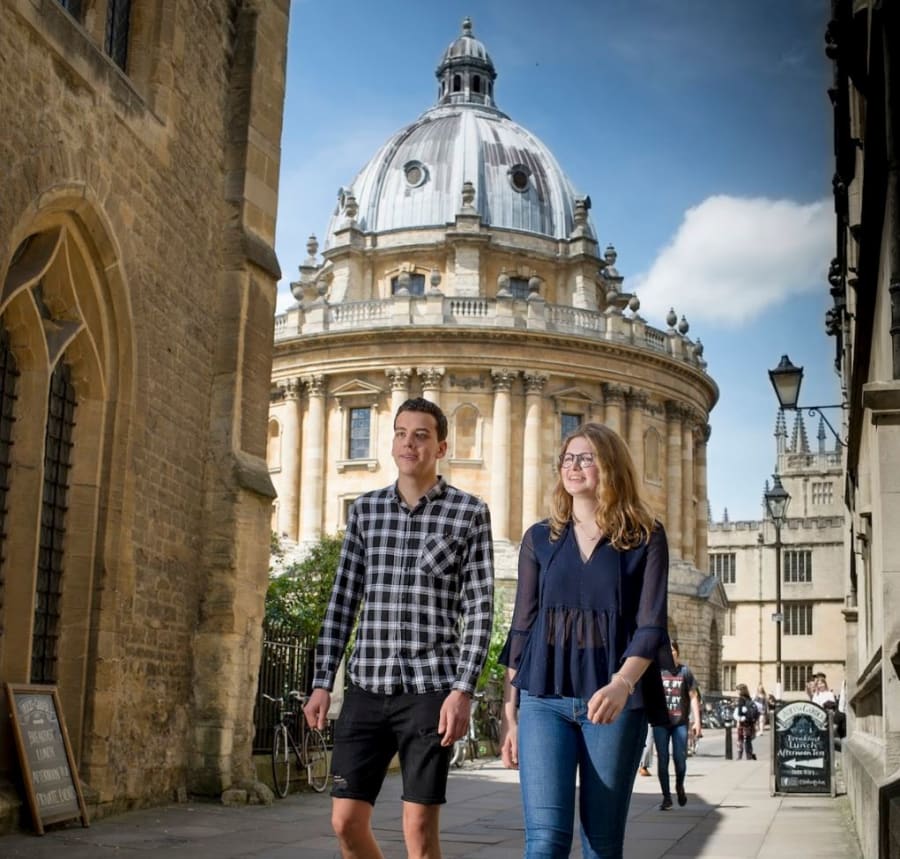 Oxford International Education Group
2. It's a bastion of higher education
The city of Oxford and the University of Oxford are inextricably intertwined in most people's minds. And with good reason: the latter is the oldest university in the English-speaking world. It dates so far back, in fact, that there's not even a founding date on record.
When it comes to college towns, Oxford is in a class of its own. Culture Trip insists, "Oxford is a city with learning at its very heart; from the sight of students cycling past on their way to lectures or chilling out by the banks of the river, to the many illustrious college buildings that fill the landscape, the University and its legacy is everywhere. Each college has its own unique character, and with most open to visitors at certain times it's well worth a look to see what lies inside these mysterious buildings."
There's a reason why so many famous authors have flocked to Oxford, meanwhile: It's a book lover's paradise laying claim to hundreds of miles of bookshelves!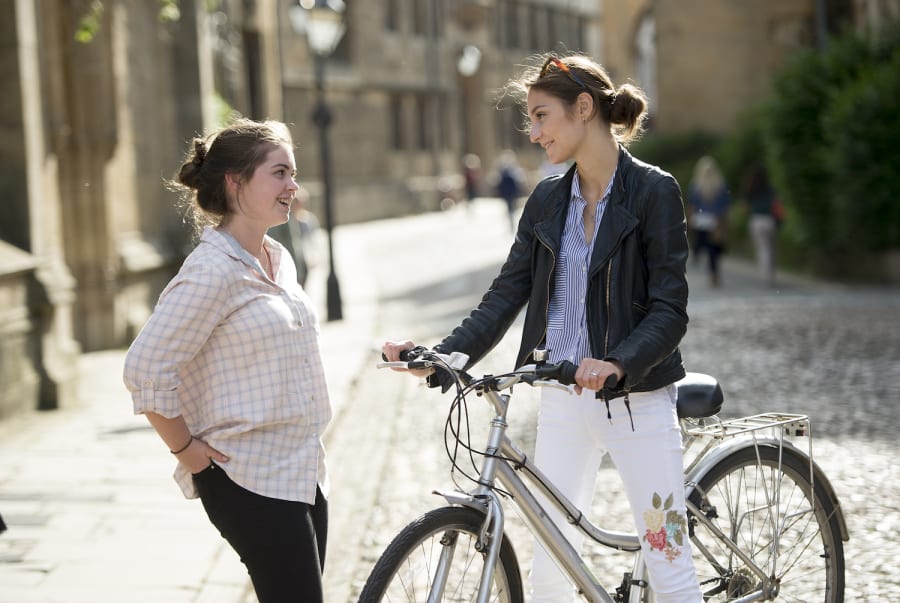 Oxford International Education Group
3. Arts and culture abound
University towns and arts and culture usually go hand in hand, and Oxford is no exception. For starters, there's a robust museum scene offering everything from modern art to natural history to the weird and wonderful Pitt Rivers Museum, a collection of over 600,000 objects, manuscripts. and photographs from nearly every country in the world!.
Love street art, meanwhile? Plenty of it can be found in unexpected places throughout Oxford, too. Throw in concerts, festivals, a vibrant film scene, theater and much more, and Oxford's cultural clout is undeniable.
4. The scenery is like no other
It's not surprising a city with such a remarkable past is also known for its stunning architecture. Culture Trip proclaims, "The architecture here is gobsmackingly beautiful. From the golden, stately university buildings to the atmospheric 13th-century pubs, wander through the cobbled streets of Oxford and let the beauty of the city sweep you away." You can even take it all in at once thanks to the Sheldonian Theatre's extraordinary cupola, which offers jaw-dropping, 360-degree panoramic views.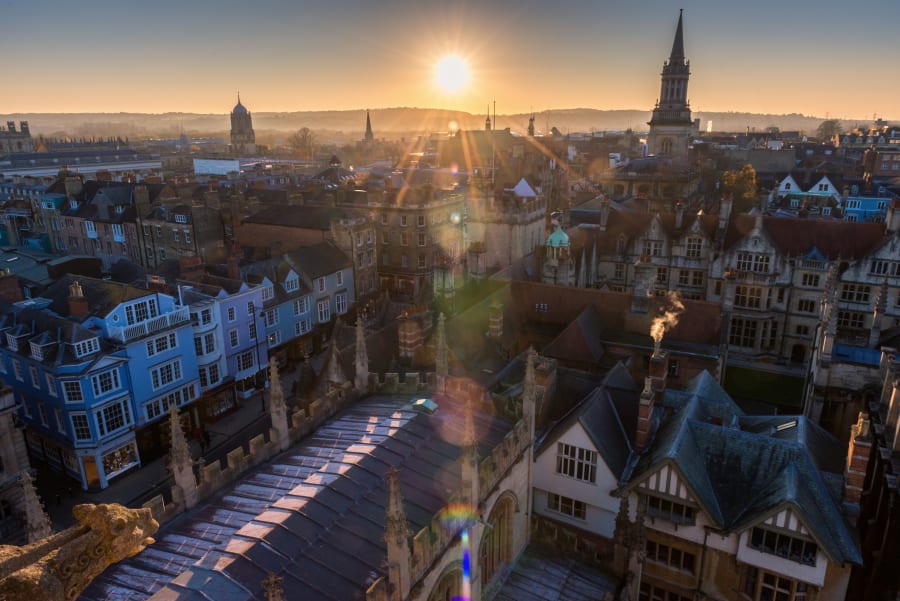 Oxford also offers plenty of natural scenery and greenery, including the iconic River Cherwell; the Botanic Garden; the oasis-like Oxford University Parks, also known as "The Parks"; and the tranquil Christ Church meadow.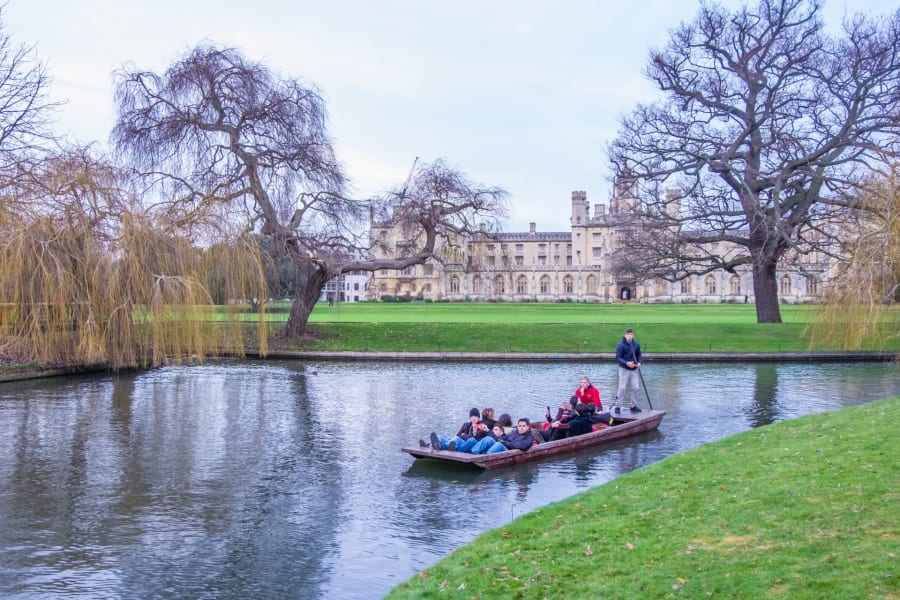 5. You will enjoy many epicurean adventures
British food unfairly gets a bad rap -- and Oxford is an excellent destination for debunking this misconception. From trendy tapas to ethnic favorites, there's no shortage of delicious food to be found in extraordinary Oxford. And, of course, where there are universities there are pubs. Oxford shines here, as well, with some pubs tracing all the way back to the 13th century.
Love a good cup of coffee? Coffee culture is also booming in Oxford with the number of coffee shops and cafes steadily on the rise. In its guide to Oxford's best coffee houses, The Oxford Tab asserts, "From RadCam breaks to cheeky first dates, Oxford's coffee scene has never been so in demand."
6. You'll be surrounded by many diverse and inspiring people.
One of the most exciting reasons to study abroad is to meet people with varied experiences and backgrounds. Oxford delivers here, too. Not only do its universities draw students from all over the world, but the city of Oxford is one of the UK's most culturally diverse cities.
Visit Oxford explains, "Oxford is home to a truly unique people. It is the only place where you will find royalty and commoners mixing together. It is also home to world-class scientists, musicians, artists as well as writers. However, it's not the titles of the people that truly matter, it's the warmth by which they greet visitors with that matters a lot."
7. Oxford International Education Group
Accredited education provider Oxford International offers students from all over the world enriching educational experiences, tours, and language learning opportunities. Since its founding, more than 50,000 UK and international students have benefited from its extensive connections with educational consultants around the world -- all aimed at ensuring the very best programming for participants.
A few of Oxford International's exciting offerings include: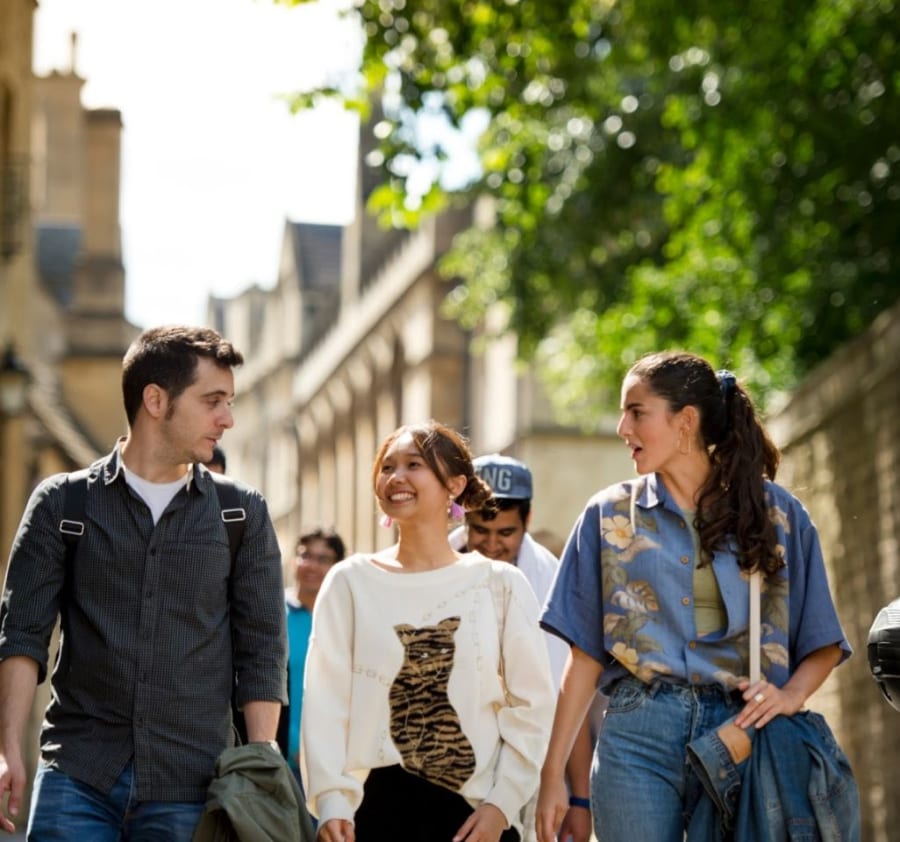 Oxford International Education Group
It's not for nothing that Visit London declared Oxford to be "England's most inspiring city." (Speaking of London, the world-renowned city is just an hour away by train or bus.) If studying abroad in inimitable Oxford is your dream, Oxford International Education Group has opportunities which can make that dream a reality!

Joanna Hughes
Joanna worked in higher education administration for many years at a leading research institution before becoming a full-time freelance writer. She lives in the beautiful White Mountains region of New Hampshire with her family.