5 Up-And-Coming Destinations to Study Tourism and Hospitality
Chelsea Castonguay
Sep 25, 2020
Southern Africa
Southern Africa is home to many fantastic places, such as amazing national parks where people can marvel at the 'Big Five' (lion, leopard, rhinoceros, elephant, and Cape buffalo) and Victoria Falls. However, the region is at risk from climate change and other environmental issues. Located between Zambia and Zimbabwe, tourism to the Falls is a contributing factor to global tourism carbon emissions, and the Falls themselves are affected by climate change. Following the release of the first global tourism carbon emissions estimate report in 2005, there's a demand to see a decrease in tourist-related impacts on the country.
To address this issue, "the World Travel and Tourism Council has committed to cutting back 50% of its emissions by 2035 relative to 2005 levels", according to Kaitano Dube for allafrica.com. In her study, Kaitano details the need for green and sustainable tourism to help minimize the impact tourism has on the natural beauty and environment of Southern Africa. Studying in Southern Africa will help you connect with incredible opportunities to effect change in a tangible way to preserve some of the most amazing wildlife and gorgeous and delicate environments in the world for future generations to enjoy.
Morocco
If you are looking for a country to gain experience in the hospitality industry, Morocco may be for you. Prior to closures from COVID-19, Morocco was projected to see increased growth in its hotel industry, an upward trend continuing from 2008-2018. The tourist demographic in Morocco, like the country's population, is widely diverse. Those who plan to study and work there will receive a crash course in different languages, cultures, and the unique experience of living in Morocco.
Following the award of the MENAR scholarship, student Emma Schneck is delving into life in Morocco, with a focus on sustainable tourism. "I am really looking forward to immersing myself in Moroccan culture and meeting new people from all over the country," Emma says. "This year is a particularly interesting time to be engaged with the tourism industry, as it is about to undergo a major transformation due to the shift in global travel. I am looking forward to being a part of this shift and hopefully helping [tour operator] Experience Morocco adapt in a positive and sustainable way."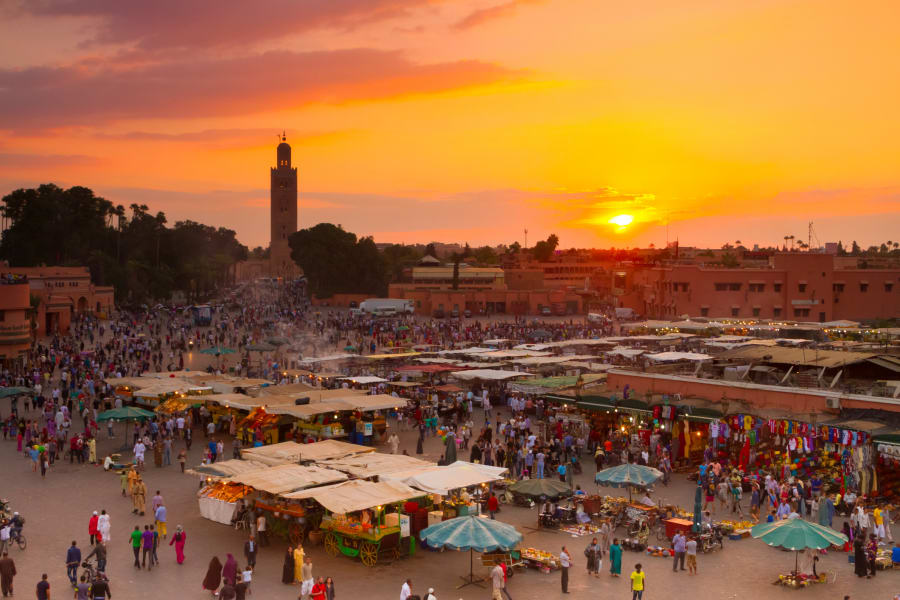 Costa Rica
Before the travel bans caused by the global pandemic, Costa Rica was an up-and-coming country in the tourism industry. According to Shirley Calvo, executive director of the Cámara Nacional de Turismo (National Chamber of Tourism) for qcostarica.com, "Despite the global economic slowdown announcements, we maintain positive expectations. Last season was very positive, we hope to close 2019 and start 2020 in the same way."
Unfortunately, the pandemic has left some of the Indigenous communities struggling. For those interested in sustainable and green tourism, as well as the preservation of natural resources, Costa Rica may offer the right place for hands-on experience. According to Levi Sucre Romero, who serves as the coordinator of the Mesoamerican Alliance of Peoples and Forests (AMPB), "There is an understanding with Indigenous peoples that this virus and others are a product of wrong management of natural resources in the world." As a result, it will take those with an interest in wildlife conservation, Indigenous studies, as well as sustainable tourism to help preserve the natural beauty of Costa Rica for future visitors to enjoy.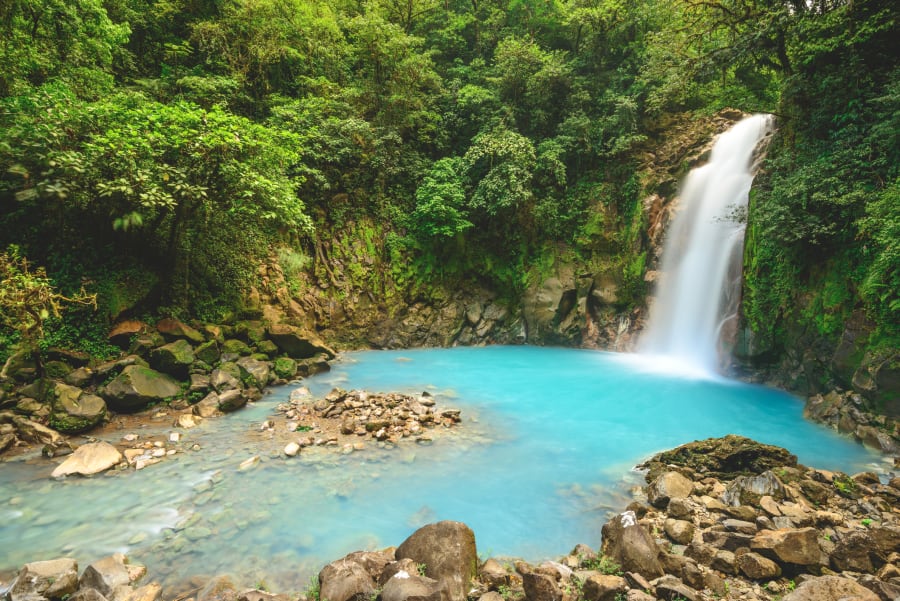 Portugal
If you are looking to study in a country where job opportunities are ample, consider Portugal. With a rapidly increasing tourist industry prior to the pandemic-related shutdowns, Portugal is poised to re-emerge from this crisis and continue to be an ever-popular tourist destination. According to SouthEUSummit, "Having grown by 8.1 percent last year – the highest tourism growth rate across the European Union – Portugal's tourism industry brought in 38.4 billion euros in revenue, and made up one in five jobs."
What does this mean for a potential tourism and hospitality student? It means the chance to be involved in a multi-billion dollar industry. "Tourism in Portugal is in a completely new phase compared with ten years ago," explains Djalmo Gomes, co-founder and CEO of the startup Live Electric Tours. In order to meet the demands, Portugal embraced technology, offered financial support to smaller businesses, and provided oversight on the hospitality industry. This offers students an opportunity to experience the diverse history, culture, and experience of Portugal and also provides hands-on experience as the industry begins to recover.
Thailand
The wonders of Southeast Asia have held many students in thrall. If you would like to explore Thailand, and the surrounding countries of Cambodia, Laos, and Vietnam, studying in tourism and hospitality could be the best way to do it, combining your career with your passion.
Fortunately, there are many wonderful tourism study programs available, with most being taught in English. Additionally, sustainable tourism is valued in Thailand, with the "Thai Department of National Parks, Wildlife and Plant Conservation (DNP) taking the practice of sustainability seriously", by putting in place many initiatives to preserve the natural wonders of their gorgeous country, such as banning smoking and environmentally harmful materials like plastic or foam.
For the environmentally conscious student interested in green tourism, Thailand is the place to see these practices in action. To manage the effects of COVID-19 on the economy, the Thai government is encouraging the two million expatriates residing in Thailand to get out and explore their new home country. This means those studying in Thailand will have the opportunity to embrace Thai culture and "experience the charm and attractions of local tourism activities", according to Minster H.E. Mr. Phiphat Ratchakitprakarn.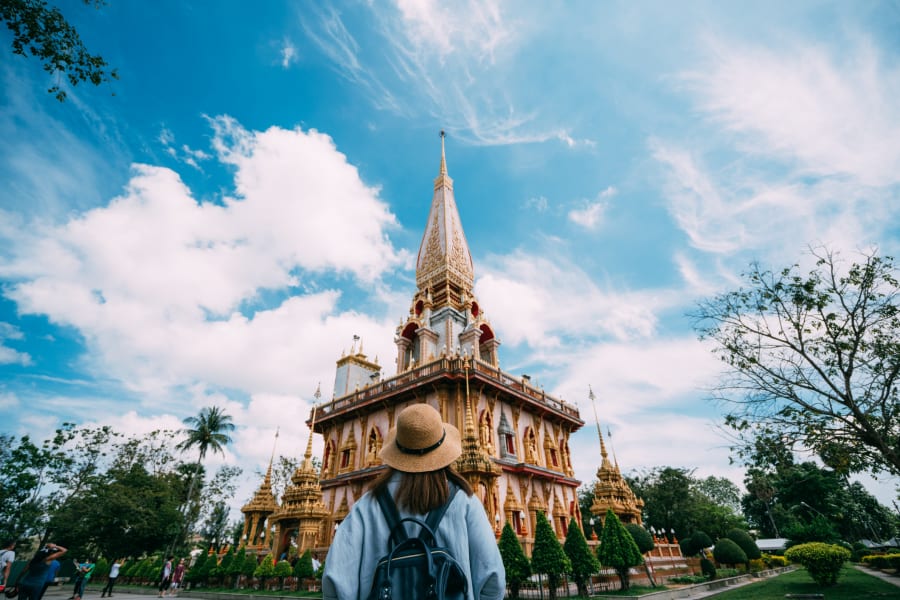 If you are thinking about a career in tourism and hospitality with a focus in sustainability, any of these countries would be a great choice to begin your studies. As the world begins to recover from the effects of COVID-19 and people begin to travel again, there will be a need to create more green initiatives to help sustain the tourism industries. Studying abroad in this field will give you a chance to get hands-on experience in a new environment, as well as allow you to immerse yourself in new cultures.

Chelsea Castonguay
Chelsea is a Student Affairs expatriate, who now works as a freelance writer and editor. She homesteads in a small town in rural Maine, USA. She enjoys hiking, fishing, cooking, reading, all things Laura Ingalls Wilder, spending time with her family, and chasing her black lab puppy, Cash.