10 Reasons to Study in Peru
Thaís Roberto
Jul 28, 2021
1. Amazing biodiversity
The three landscapes that make up the Peruvian scenery are the coastline, the highlands, and the rainforest. Thanks to its large portion of land situated inside the Amazon forest, Peru offers a stunning variety of species. You can see animals such as the pink river dolphins, giant river otters, jaguars, and much more. Not to mention that Peru is the country with the most species of birds found every year - there, you can see beautiful birds such as the toucans and the macaws. And don't forget, you will also have the chance to meet the terrifying flesh-eating piranhas and anacondas.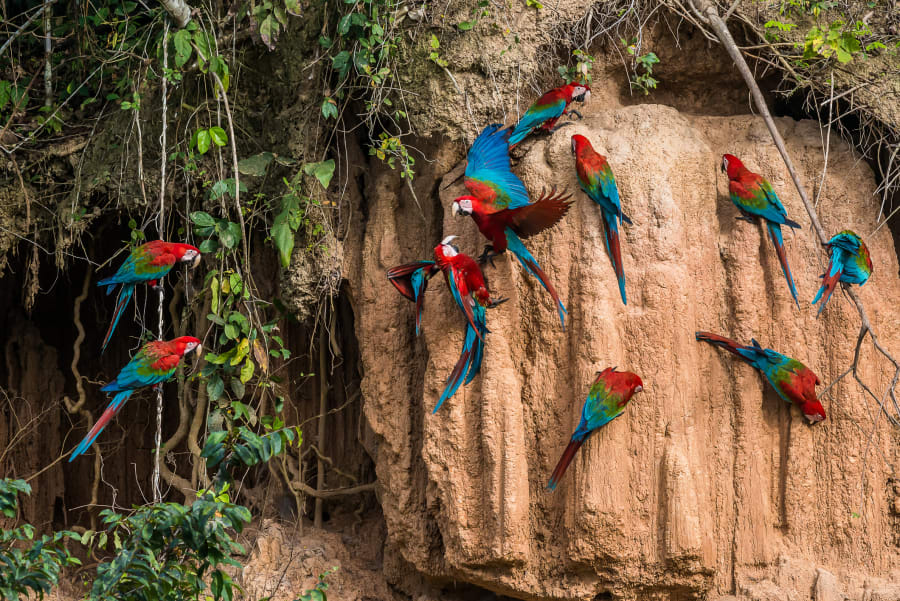 2. Improving your Spanish
Learning a new language and improving your communication skills are some of the best benefits of studying in a different country. In Peru, you will have the opportunity to become fluent in Spanish -- the language with the second most native speakers in the world. Learning Spanish will be incredibly advantageous for your future career, and Peruvian Spanish is among the easiest variations to learn.
3. Sustainable lifestyle
Peru is considered one of the world's leading countries in sustainable development. The nation has been growing steadily but hasn't lost sight of its importance as a place of abundant natural beauty in need of protection. Thanks to the preservation initiatives promoted by the government, access to Machu Picchu has been restricted to protect the historical site from the damaging effects of intense tourism. Living in Peru will give you a fresh perspective on sustainability and a lesson on living a more sustainable life.
4. Going on adventures
If you have an adventurous spirit, Peru is the place for you. There is no shortage of unforgettable experiences for international students to try. You can go on a five-day boat ride into the great Amazon River to the Tamishiyacu-Tahuayo Conservation Area, where you'll see some of the most remarkable native animals in the area. You can also take a trip to Sucusari, where you'll have the opportunity to take on a different perspective of the jungle as you walk across one of the longest canopy walkways in the world, at over 100 feet high. And then of course there is Machu Picchu and the amazing Andes mountains.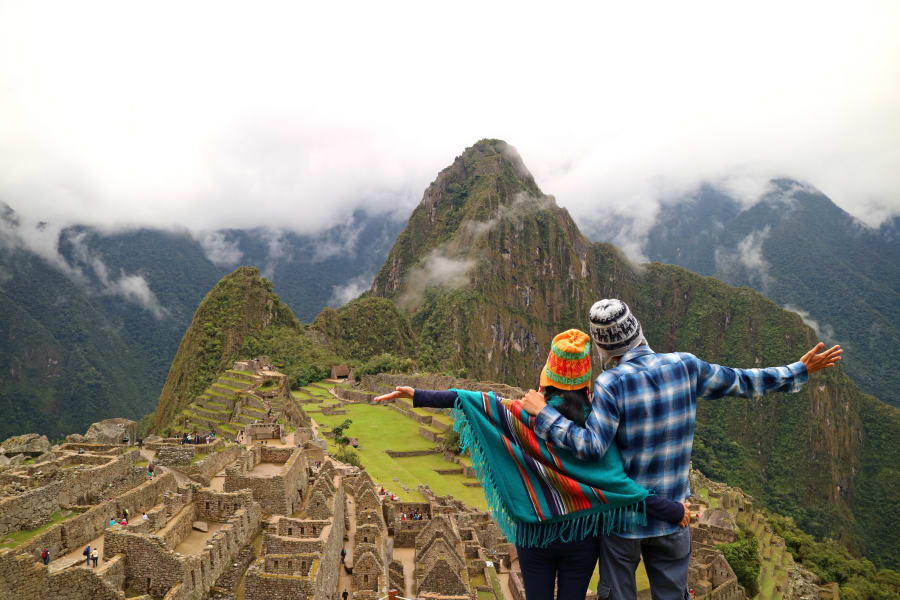 5. Low cost of studies and living
The cost of living is one of the most important factors to be considered when choosing a location to live, and luckily, living in Peru is highly economical. Basic monthly expenses, such as electricity, accommodation, internet, and transportation, can be covered with about US$300/€250, making Peru as much as 80% cheaper than most US cities. Tuition fees can vary according to the institution, level of study, and specific programs, but international students usually pay low to moderate rates. It's worth noting that courses are commonly charged per credit instead of per semester.
6. Experience the cultural diversity
Peru is one of the most culturally diverse countries on the South American continent. With a mix of Asian, African, and Indigenous cultural influences, Peru offers a great variety of festivals and celebrations. You can visit Cusco and get to know the local traditions at the main center of the Inca Empire.
If you're in Lima, the country's capital, you can visit Plaza Mayor, the city's historic center, and the site of its foundation. In case you're looking for a more modern experience, you can go shopping in Larcomar - a shopping mall built on a cliff, with a spectacular view of the Pacific Ocean.
7. High-quality education
Peru has a well-established higher education system and a high proportion of international students, especially in Lima. The 2021 QS University Rankings placed Pontificia Universidad Católica del Perú at #16 among the Latin American institutions, and there are three other Peruvian universities in the Latin American top 100. The country's higher education institutions offer a wide range of academic and technical programs, with the courses in the educational and management field being the most popular. You will have no shortage of options when searching for your ideal university program.
8. Friendly locals
When traveling to any Latin American country, you will likely be on the receiving end of very warm and welcoming energy from the locals. In Peru, it is no different. Monika L., a student from Texas A&M University, told StudyAbroad101, "I learned so much about Peruvian culture, the governmental systems, about the people, and some of the realities of developing nations. Obviously my Spanish improved immensely, but also my desire to travel the world as well as my complete love for the Spanish language and Latin culture. Everything was worth it, I made some of the best friends that I hope to maintain as life friends."
Bear in mind that the locals are very polite and respectful, so exchanging pleasantries and engaging in a short conversation will be more appreciated than a direct approach. But don't hesitate to ask for help navigating the city or finding the best spot for a meal - Peruvians will likely be glad to help you.
9. Easy visa process
Luckily for international students, the visa process in Peru is rather straightforward. If you're a resident of a country in the Schengen Area (which includes 26 European countries), Bulgaria, Croatia, Cyprus, Iceland, Liechtenstein, Norway, Romania, or Switzerland, you don't need a student visa to travel to Peru.
While US residents can have their student visa issued by the Peruvian consulate, residents of most other countries enter Peru on a tourist visa, then change it to a student visa in coordination with the institution where they will be studying.
10. Great climate
As a tropical country, Peru has great, mild weather all year round - even in the winter - thanks to the cool waters of the Pacific Ocean. With three different landscapes making up the main regions - desert, jungle, and highlands - you'll find a city with weather perfectly suitable for your preferences.
For those looking to make the best of your vacation days, you'll be able to enjoy a sunny beach any day of the year in Mancora - a quaint but famous beach that attracts travelers from around the globe. But don't pass up the opportunity to take a trip to Playa Roja (Red Beach). The sight of the sunset lighting up the beach's beautiful red sand is one of Peru's unmissable experiences.
Peru is one of the fastest-growing economies in the world and a symbol of sustainable development. With great options of higher education programs offered by the universities and an affordable cost of living, more international students are drawn to Peru every year. There, you will have the opportunity to learn a new language, a new culture, and get to know the unique natural diversity of one of the main countries in Latin America. Don't leave Peru out of your list of possibilities - living in Peru would undoubtedly provide you with a delightful and unforgettable experience.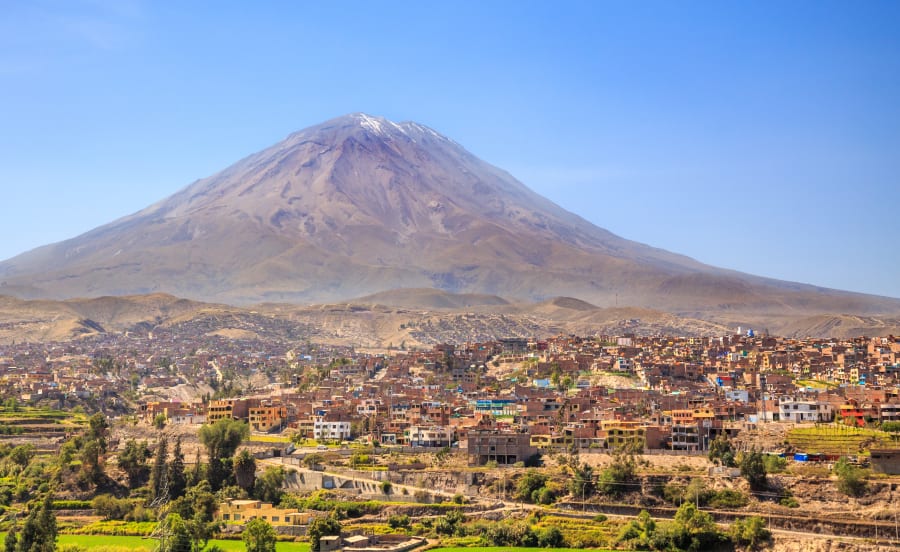 Thaís Roberto
Thaís graduated with a degree in Language and Literature and is now pursuing her master's while working as an English teacher and freelance writer. She lives in an inland city in São Paulo, Brazil, and enjoys binge-watching TV, game nights with her friends, and learning how to play any musical instrument within reach