Location, location, location
An old adage holds that 'location is everything'. This applies in more ways than one when it comes to English language coursework. While you can learn English anywhere in the world, the best place to learn is in an English-speaking country. Why? Because it's uniquely immersive.
For starters, when you study English in an English-speaking country, your classes will typically be taught by native speakers. This supports optimal development of reading, writing, speaking and listening in English.
In addition to learning English during your classes, while studying in an English-speaking country you will be surrounded by English outside of the classroom. This means a plethora of opportunities to acquire and practice new skills in the real world. It also supports adjusting to the English accent, as well as enriching your grammar and vocabulary.
In short: if you are looking to learn English quickly and accurately, there's nothing better than studying where it's the primary mode of communication.
Quality counts
In addition to choosing your location carefully, it's also important to choose an accredited school. Accreditation means a higher education institution and its programs have achieved a specific standard of quality determined by private, nongovernmental organizations tasked with conducting these reviews. Not only is accreditation a stamp of approval for your own peace of mind, it also matters to prospective employers.
Duration matters
Another factor to consider when evaluating English language coursework is the duration of the program. Depending on your individual needs and goals, the ideal program duration may vary. If time is of the essence, for example, choosing a short but intensive course of study may be the ideal solution.
An outstanding option
One program that checks all of the boxes for many international students looking to learn English? The 10-Week Intensive English as a Second Language Program at the University of California, Irvine (UCI). This CEA-accredited course of study prepares participants for university-level study, career advancement, or personal goals. And because not everyone's goals are the same, UCI offers two additional programs, including Business English and Conversation & Culture -- both available in two- and four-week increments. Students can also choose part-time study or 'vacation English,' which blends a holiday in stunning California with part-time English study. Such students can arrive in the U.S. principally for tourism and enter on a tourist visa (B-2) or Visa Waiver (WT).
Ranked 9th in the U.S. among public universities and 36th among all universities by U.S. News & World Report, UCI is a major research university. It also topped Money Magazine's ranking of the nation's best colleges for 2019-2020.
UCI's location in sunny Southern California is remarkable for a multitude of reasons. For starters, it's a dynamic business hub: a whopping one-third of all Fortune 500 companies have offices in Irvine. And despite Irvine's population of more than 280,000, it's remarkably safe. In fact, the FBI has named it the safest big city in the U.S. for 14 years in a row.
It has also been named the second Happiest City in America by WalletHub, as well as the Best City to Live in by the Orange County Register for four consecutive years. Mayor Christine Shea says, "You can't find a better place to live. I just tell people that the city of Irvine is the center of Orange County. It's the place to go and we just want people to visit and move here."
All of these things come together to make Irvine not just a great place to study, but also a wonderful destination for those looking to combine academia with adventure -- and you can walk away with new language skills, too.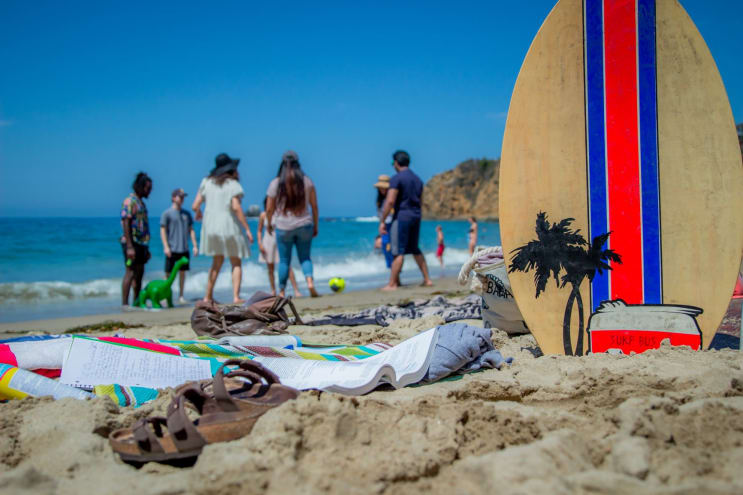 But why take our word for it when you can hear it directly from the participants themselves? Chinese participant Fangming Wu says, "If they are looking for a high-quality education, if they expect professional suggestions from their academic advisor and career advisor, or they would like to gain experience in working with international teams, here is the best place."
Meanwhile, Ying Ying Ma says, "For living, for studying, I think UCI is the best. I think it is my favorite place in America." And Ukranian student Mykyta Turpitka adds, "It's like one big family. You will always be heard, you will always be helped, and you will always be cared for."
Deciding to study English abroad is a big decision. Choosing the destination and program carefully can help you maximize the experience both personally and academically/professionally. UCI may be exactly what you've been looking for...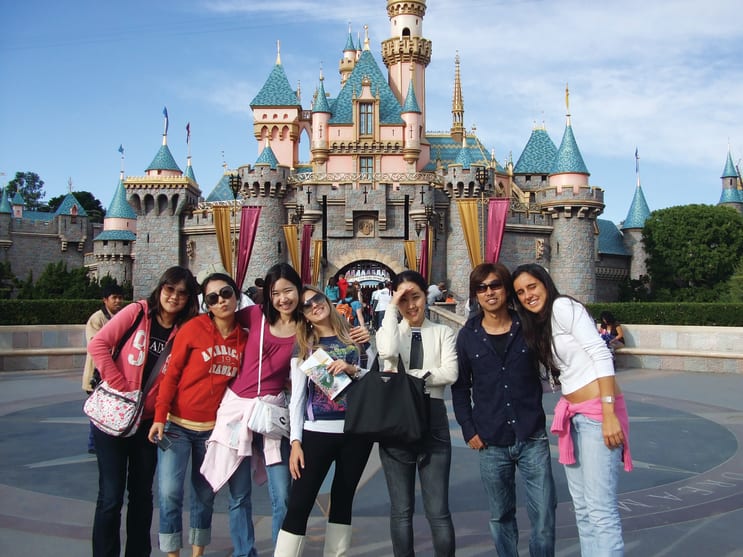 Article written in association with University of California, Irvine - Division of Continuing Education.