Upgrade of Applied Arts (manaa) and common first year of bachelor
Home ›
Upgrade of Applied Arts (manaa) and common first year of bachelor
Program Description
The Last Applied Arts School, is the first year Bachelors Commons proposed by Autograf, it is recognized and subject to the supervision of the Ministry of Education.
This first year of training is devoted to learning basic drawing techniques, graphic design, DTP (desktop publishing), 3D animation and space analysis. It is finalized by a practical application in business.
The MANAA emerges particularly on higher education in applied arts following:
Bachelor and BTS Graphic Design
Bachelor and BTS Digital Design
Bachelor and BTS Space Design
Bachelor Video Game Art
Besides continuing to study in these sections, the upgrade is a gateway to other courses in applied arts. It is also an excellent preparation for the entrance examinations in the schools of arts, architecture and design.
Applied arts What is it?
The applied arts include many creative fields. They are "arts", that link with an original artistic discipline assuming real skills (painting, sculpture, architecture ...), which are "applied" in a sector such as industry or tertiary.
Be it designer, interior designer, digital designer, 3D animator or designer products, the designer must combine the useful and the beautiful, create images, objects, environments that are functional, aesthetic and comply with requirements manufacturing costs and expectations of the target clientele. Creative and realistic, its art and imagination apply to everyday life. The designer is therefore a dreamer with feet on the ground!
Testimonials from students Manaa:
Roberta
"I came from a BAC ES, specialty math, it was great because in class we had all different backgrounds. I loved my year MANAA, classes are varied and include art and new technology, so I discovered the art in a different way. The workshops workshops have been very beneficial for the students of BTS gave us tips, tricks including how to use the equipment. Teachers have many shared their experience with us and we are prepared to address the workforce. "
Florian
"I draw since childhood but it was hard to have ideas, and did not see too how to make use of this gift. Through MANAA I had clicked: it opened my mind on creativity, now I feel inventive permanently! I loved the course of art history that allowed me to cultivate myself, and during image analysis taught me to understand all the images of our daily (advertising, posters, etc. ) with a professional look. "
Charlotte
"After a scientific Bac, I chose to make a MANAA to deepen my knowledge in the field of architecture and graphic and confirm my choice of orientation, namely architecture.
The MANAA brought me a lot of maturity and confidence in the field of creation. I could develop a critical mind that I was not at all before and is fundamental in this sector. I also learned to be curious and ask me to know the right questions. Through MANAA, we learn to see things differently and to express what you want of possible ways (...) I chose after my MANAA to integrate a school of architecture, the Ecole Nationale Supérieure Architecture of Paris Val de Seine. The MANAA is really a good experience to live when you want to move in the arts and sometimes managed to understand that everything can be linked: advertising-architecture computing. "
Last updated Apr 2017
About the School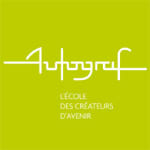 Fondée en 1982 et située au cœur du 20ème arrondissement de Paris, Autograf, école historique dans les domaines du Graphisme, du Digital, du Design d'Espace et du jeu vidéo, propose des formations val ... Read More
Fondée en 1982 et située au cœur du 20ème arrondissement de Paris, Autograf, école historique dans les domaines du Graphisme, du Digital, du Design d'Espace et du jeu vidéo, propose des formations validées par des diplômes d'état ou reconnus par l'état. Ecole à taille humaine, chaque étudiant bénéficie d'un accompagnement individualisé par les professeurs et l'équipe pédagogique.
Read less