University Specialist in Circular Economy Management
Home ›
University Specialist in Circular Economy Management
Program Description
The University Specialist in Circular Economy Management consists of 30 ECTS credits. The duration of the training is seven months (from January to July 2020).
It is a mixed postgraduate course , with part of the classroom training (8 ECTS) and part of the distance training (22 ECTS) . The program will be held in person both in Spain (Madrid, Murcia, Malaga and Seville) and in the United States (stay in Washington DC).
Our specialist provides 3 great values:
Certificate certified and endorsed by the Chamber of Commerce of Murcia and Malaga.

Participation in a special academic program in Washington DC
The program consists of 21 modules and a Project or Final Work (TF) .
The contents, teaching materials and teaching staff will be the same with the sole exception that no face-to-face sessions are offered, nor the stay in Washington (Georgetown University).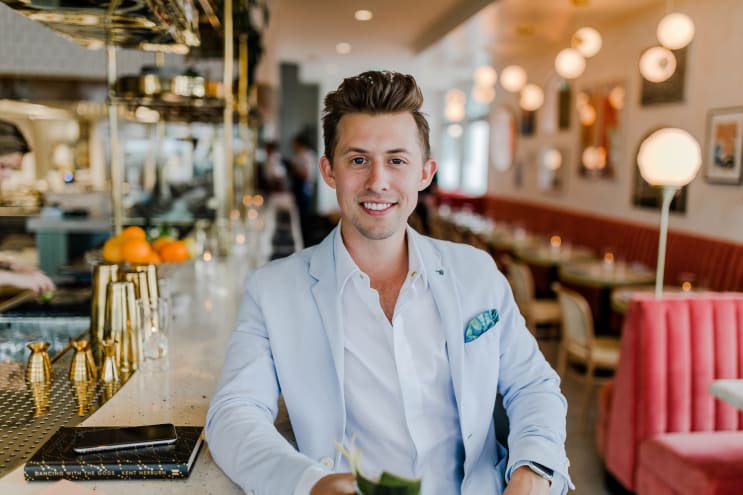 Postgraduate

Data

Circular Economy
Dates:

October 2020

Duration:

7 months

Modality:

Two types:

Semipresencial; On-line

Schedule:

Classes:

Friday from 15.30 to 20.30

Place:

Face-to-face phase:

Madrid, Murcia, Malaga, Seville, Washington and Buenos Aires

Degree:

Own Title of University Specialist in Management of the Circular Economy

Price:

University Specialist: € 3,900 *
10% for early payment
For employees, there is the possibility of a bonus from their Social Security fees. For more details consult with us or your HR department.
Ask about our scholarships *
Why choose us?
HAC Leadership Circular Economy Management
The program includes not only an academic stay in the United States but also a visit to the facilities of companies that manage the circular economy.
The design of the program has been designed for graduates or professionals who, although not having a scientific, technical or environmental basis, wish to expand their knowledge in the field of circular economy management.
Internationally recognized teachers.
Why choose us?
Degree of University SPECIALIST

Georgetown Seminar Participation
New York residential program:

The participant will make a one-week residential stay at HAC Business School (New York).

Networking:

Through cycles of meetings with executives of other companies, such as Business Networking or Coffee cycles

Executive Partners:

Program participants will enjoy a professional advice and selection service developed by HAC Business School and its mentors.

Direction and Leadership:

Develop the necessary managerial skills to lead all the areas that form an organization.
Faculty
Jesús M. Linares, Postgraduate Director,

ICLF Vice President of Sustainability, Author of numerous scientific articles and Planet Titanic (in print)

Francisco Comino, Teacher,

Logistics and Purchasing Director at GRUPO BELL

Ray Cazorla, Teacher,

Founder - CEO HAC President ICLF

Serafín Carballo, Teacher,

PRYSMA Consulting Director

Beatriz Herrera, Teacher,

Communication and Institutional Relations Mahou / San Miguel

Mª Elena Cid Gil, Teacher,

Business Development Bureau Veritas

Olga Martínez, Professor,

Corporate Affairs Director (MARS)

David Esteller, Teacher,

Responsible for the AECOC project

Mauricio Dominguez-Adame Lanuza, Professor,

Director of Corporate Social Responsibility at Heineken Spain

Victoria Castillo, Teacher,

CSR

Luis Barreda, Teacher,

Senior Corporate Communication and CSR (DIA GROUP)

Alicia Carrasco, Teacher in the face-to-face phase PDD,

CEO, OLIVO ENERGY
Last updated Mar 2020
About the School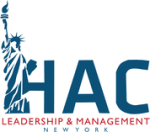 HAC Leadership & Management es una firma internacional de asuntos públicos, relaciones internacionales y formación ejecutiva. Nuestros clientes son del ámbito empresarial, político e institucional ... Read More
HAC Leadership & Management es una firma internacional de asuntos públicos, relaciones internacionales y formación ejecutiva. Nuestros clientes son del ámbito empresarial, político e institucional provenientes de Estados Unidos de América, Europa y América Latina. Fundada en el 2015 en Estados Unidos, Nuestra firma tiene sede principal en la ciudad de Nueva York y oficinas en Madrid, Buenos Aires y Washington D.C donde ofrecemos servicios de consultoría estratégica, eventos corporativos, formación ejecutiva y relaciones políticas con la administración.
Read less