Undergraduate Computer Science International Foundation Programme
Home ›
Undergraduate Computer Science International Foundation Programme
Program Description
International Foundation Programme (Computer Science) - Credit
The Kent International Foundation Programme (IFP) is primarily designed for international students, allowing them to develop their academic knowledge and skills and, if required, their English language ability, for entry to undergraduate study at university.
With academic subject modules modules taught by highly qualified University of Kent tutors, the Computer Science IFP leads to a range of degree programmes in the School of Computing (Technology Studies) and the School of Engineering and Digital Arts.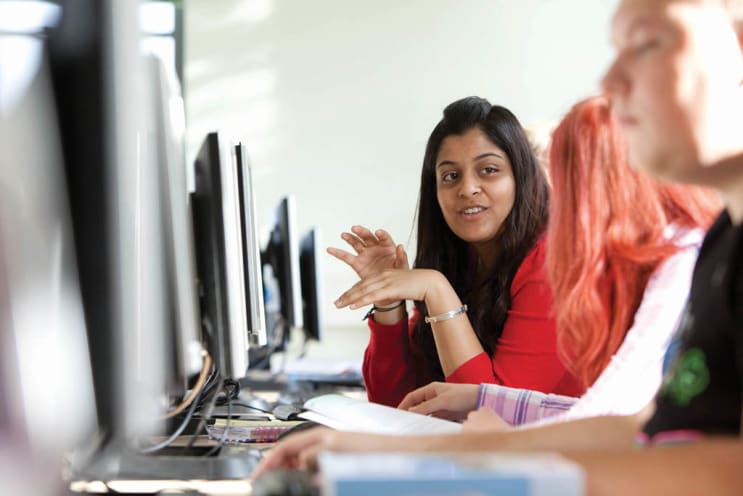 Overview
The programme, on offer at the University of Kent for over 25 years, takes place on the Canterbury campus and students are full members of the University with access to University accommodation and all academic, welfare, social and sport facilities on campus. With academic subject modules and academic skills modules taught by highly qualified University of Kent tutors, the Computer Science IFP leads to a range of degree programmes in the School of Computing.
The Computer Science IFP starts in September only.
Teaching Excellence Framework
Based on the evidence available, the TEF Panel judged that the University of Kent delivers consistently outstanding teaching, learning, and outcomes for its students. It is of the highest quality found in the UK.
Course structure
The International Foundation Programme is a modular course taught over three terms, starting in September. All students take one core module in Academic Skills Development and either complete a Foundation Project module or take a module in English for Academic Study.
The Academic Skills Development classes help you work to develop all the necessary skills to fully enjoy your academic experience in the UK, for example, seminar and group work communication skills, developing as an independent student, improving skills in analysis, critique, time management, and project management. You will then take modules which are relevant to your chosen undergraduate degree programme.
This course structure is indicative of the modules available for this programme. Modules are based on the current curriculum and may change year to year in response to new curriculum developments and innovation.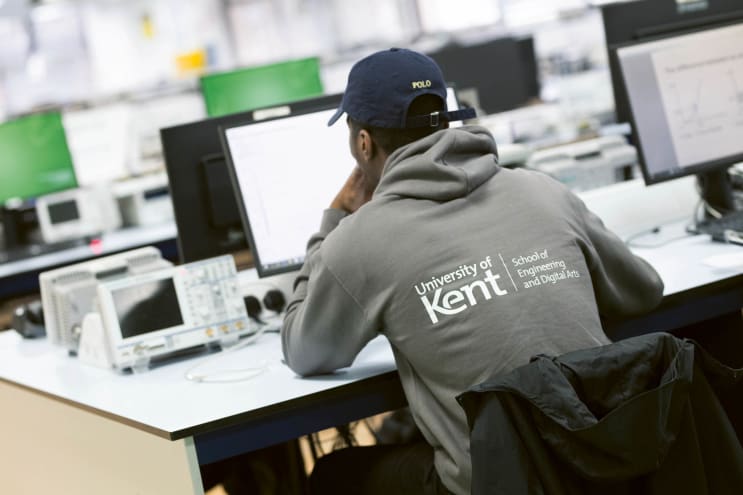 Foundation year
Modules may include, Credits
CO012 - Programming for University Study, 30
LZ013 - Mathematics and Statistics for University Study, 30
LZ035 - Foundation Project, 15
LZ036 - Academic Skills Development, 15
LZ037 - English for Academic Study, 15
LZ003 - Sociology for University Study, 30
Careers
Students progress to studying at degree level in the area of computer science andelectronical engineering. Possible programmes include Business Information Technology, Computer Science, and Computer Systems Engineering.
Entry requirements
Home/EU students
To gain entry on to the IFP programme, you need the following:
a good academic school-leaving certificate with particular strengths in subjects that are relevant to your intended area of study.
Qualification and typical offer/minimum requirement
GCSE
GCSE grade A/B/C Maths or equivalent for some degree programmes. If you do not have this level of qualification, you will need to take the IFP Maths module.
Access to HE Diploma
The University will not necessarily make conditional offers to all Access candidates but will continue to assess them on an individual basis.
If we make you an offer, you will need to obtain/pass the overall Access to Higher Education Diploma and may also be required to obtain a proportion of the total level 3 credits and/or credits in particular subjects at merit grade or above.
BTEC Level 3 Extended Diploma (formerly BTEC National Diploma)
The University will consider applicants holding BTEC National Diploma and Extended National Diploma Qualifications (QCF; NQF; OCR) on a case-by-case basis. Please contact us for further advice on your individual circumstances.
International students
The University welcomes applications from international students. Our international recruitment team can guide you on entry requirements. See our International Student website for further information about entry requirements for your country.
If you need to increase your level of qualification ready for undergraduate study, we offer a number of International Foundation Programmes.
Meet our staff in your country
For more advice about applying to Kent, you can meet our staff at a range of international events.
English Language Requirements
Applicants must pass IELTS at 5.0 overall, with 5.0 in all four categories. Please note that the IELTS test must be taken at an approved UKVI test center and the test report must include a UKVI number.
Last updated Sep 2018
About the School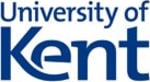 The University of Kent is a leading university with an international outlook and excellent reputation for teaching and research. Our International Foundation Programmes offers international students ... Read More
The University of Kent is a leading university with an international outlook and excellent reputation for teaching and research. Our International Foundation Programmes offers international students the opportunity to prepare for the academic and personal challenges of an undergraduate education in the UK. The Times Higher Education 2018, ranked Kent in the top 10% of the world's universities for international outlook. Kent was awarded GOLD, the highest rating, in the UK government's Teaching Excellence Framework. We are a global institution. Forty per cent of our academic staff come from outside the UK and our students represent 157 different nationalities, creating a vibrant, multicultural place to study. We have one of the best graduate employment rates in the UK. More than 95% of our 2017 graduates were employed or in further study within six months of graduation
Read less