UAL L4 Foundation Diploma Fashion
Program Description
If you dream of a career in the fashion industry and want to learn how to design and make your own garments, CSVPA can help you become the fashion designer you want to be.
Course Details
Length 1 year (3 terms)
Course Start January
Progression Degrees & further education in fashion design, fashion communication. Guaranteed progression to any of our BA courses on successful completion of the Extended Diploma
Tutor Support Specialist tutor support available 5 days a week.
Studio Access All students have access to studio 7 weeks 8am to 8.30pm Monday to Friday and 9am to 5 pm at weekends.
How Your Work Is Assessed Visual and written assignments and projects.
Excursions Local and national educational trips to museums and galleries.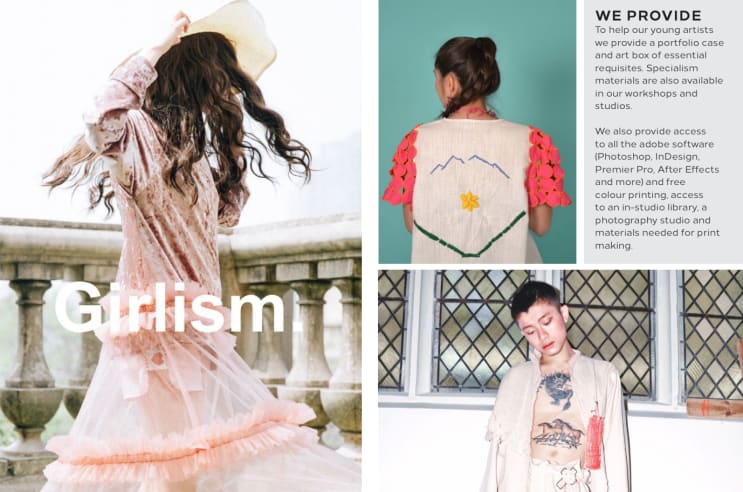 What to Expect
1st Term
In the first term you will be introduced to your specialism through a number of exciting projects and start developing your portfolio ready for university interviews. Through the support of your lecturers and our University Application Officer we will help you identify the right universities and degree courses for you and support you with your application.
2nd Term
In the second term you will apply the skills gained in your first term to a number of projects and live briefs. You will also explore a variety of themes relevant to environmental, social and political issues as you continue to develop your portfolio.
3rd Term
In the third term you will consolidate your practice through a self-directed project. At the end of term, you will showcase your work and celebrate your achievements at our graduation ceremony.
Entry Requirements
Age
17 years +
Educational Level
Successful completion of High School (year 11 or year 12 depending on native country) is needed or 1 x A level or 2 AS levels at grade E or above and 5 x GCSEs at grade 4 or C or equivalent, preferably in a relevant creative subject.
Students who do not meet these entry requirements will still be considered on their own individual potential to succeed.
English Level for International Students
IELTS 4.5+ (no element under 4.0)
Portfolio
A portfolio is required.
We Provide
To help our young artists we provide a portfolio case and art box of essential requisites. Specialism materials are also available in our workshops and studios. We also provide access to all the adobe software (Photoshop, InDesign, Premier Pro, After Effects and more) and free colour printing, access to an in-studio library, a photography studio and materials needed for print making.
How We Teach
Throughout this course students will be taught through specialist workshops, guest lecturers, regular one-to-ones and group tutorials.
Subjects Taught
Draping, Pattern Cutting, Machine Techniques, Exploring Fashion Sustainability, Fashion Design & Styling, Fashion Illustration, Fashion Photography, translating designs from 2D drawings to 3D garments, Garment Making
Destinations
Bath Spa University
Central Saint Martins (UAL)
London College of Fashion (UAL)
Parsons, New York
Falmouth University
Your Future
Each of our students receives personalised portfolio assistance from our specialist tutors.
Last updated Nov 2019
About the School
Cambridge school of visual & performing arts (csvpa) is a dedicated arts and performance school in the centre of cambridge. We offer diploma, foundation, undergraduate and postgraduate courses acr ... Read More
Cambridge school of visual & performing arts (csvpa) is a dedicated arts and performance school in the centre of cambridge. We offer diploma, foundation, undergraduate and postgraduate courses across art & design, fashion, music and performing arts.
Read less