Program Description
Are you ready for a change? Are you trying to do it all, yet have a feeling deep inside that there are big parts of your life that are not going well at all?

You are a leader, a leader with potential. You are standing at a crossroads in your career and you are wondering whether the sacrifices to make it to the next level are worth it.

Take an honest look at yourself and realize first that intentions are not how you are judged. Actions are. Your best next step is to find out how your actions are seen by others - and then to clarify, for yourself, who you are and what you want in your life at home and at work.

The Women's Leadership Program, designed for and staffed by women, brings together the powerful assessment and feedback tools found in other Center programs, coupled with research-based content that centers on issues and perceptions unique to you and women like you.

You will find out where you are strong and where you need to improve. You will explore the choices and tradeoffs that you face as you juggle your personal and professional lives. You will learn how to more effectively use the power and influence that you have in your organization. Most importantly, you will leave with a strategy for the future - and a network of women just like you, women you can turn to for advice and help in the future.

Having it "all" may not be an option, but you can have what is important.

The Women's Leadership Program can show you how.
Outcomes
Gain an honest picture of your strengths and developmental needs, which will enable you to develop priorities, within your whole self - not just your work persona.
Develop the leadership skill of giving and receiving constructive feedback.
Learn how to lead with authenticity, clarifying your personal values and how they fit within the organizational culture.
Make new choices for investment of personal energy based on an examination of tradeoffs and rewards.
Learn how to overcome the biases and discomforts associated with exercising political know-how, as well as strategies for using your power and influence more effectively within your organization.
Learn from carefully structured peer feedback sessions, which provide behavioral data to compare with data from assessments.
Take part in a videotaped session, which will help you better understand your influencing skills.
Participate in a half-day outdoor exercise, which allows you to practice the new behaviors you have learned.
Participate in a one-to-one session with a certified CCL feedback coach, which will help you understand and apply the assessment data and what you've learned during the week.
Target audience
Mid-to senior-level women managers who want to become stronger leaders through a feedback-intense learning experience.
Last updated Dec 2017
About the School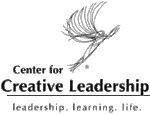 The Center for Creative Leadership (CCL) offers what no one else can: an exclusive focus on leadership education and research and unparalleled expertise in solving the leadership challenges of individ ... Read More
The Center for Creative Leadership (CCL) offers what no one else can: an exclusive focus on leadership education and research and unparalleled expertise in solving the leadership challenges of individuals and organizations everywhere. We equip clients around the world with the skills and insight to achieve more than they thought possible through creative leadership. What is creative leadership? It's the capacity to think and act beyond the boundaries that limit our effectiveness. Every leader and organization faces obstacles that are difficult to surmount - from corporate executives confronting the complex global marketplace to educators trying to lift student achievement to nonprofit groups and government agencies addressing critical social issues with tight budgets CCL believes that solutions to these challenges exist -- and for nearly 40 years we have helped clients unlock them through creative leadership. We believe leaders are made, not born, and that they can adapt and change. We believe that strong interpersonal skills, grounded in personal reflection and self-awareness, are the key to effective leadership.
Read less
Greensboro ,
Davos ,
Colorado Springs ,
Brussels ,
Saint Petersburg ,
College Park ,
Mount Eliza ,
San Diego
+ 7 More
Less