Program Description
Take a look at yourself.

You will benefit from it, no matter who you are - or where you are in your career.

You may be a new manager - and you may want to get a jump-start to help you be a better leader right from the beginning.

You may be in mid-career, or even later. And right about now, you may want a reality check, to make absolutely certain that you are living up to your potential, which was, after all, the reason you were hired.

You could even be a senior executive looking for some straight, unbiased feedback about how you lead.

The Looking Glass Experience can help.

This program shows you how you lead and influence others in an organization. You will learn how to make difficult, complex decisions - and you will learn how your particular leadership style affects your workplace, those you work with and ultimately, your own success as a leader.

The Looking Glass, Inc.® organizational simulation is successful because it is real. It so closely parallels real life that you will find that your performance mirrors the behaviors you exhibit at work. It can lead to a dramatic improvement in your strategic thinking process, along with your ability to communicate, successfully navigate the complexities of your organization and foster productive relationships.

The Looking Glass Experience is work. It includes leadership assessments, group discussion and intensive feedback from your peers in the program and your colleagues back at home.

At the end of it, you can expect to see the real you. And that's good. The best way to improve what you see when you look at yourself in the future is to get an accurate picture of what you look like right now.

The Looking Glass Experience has helped thousands of leaders get there. Let us help you.
Outcomes
-- Develop the ability to recognize opportunities and avoid pitfalls, balance tactical concerns with strategic possibilities and become better at making decisions.

-- Gain a more complete view of yourself, including strengths and developmental needs, within the context of your organization.

-- Set specific goals that will help you more successfully navigate complex leadership situations.

-- Gain self-awareness on how to best adapt to complex organizational challenges and the effect they have on productivity.

-- Learn to take on new roles, communicate more effectively at all levels and receive constructive feedback.

-- Receive direct, applicable insight of the complexities involved in managing a global enterprise.
Target Audience
Mid- to senior-level managers who oversee people, projects or both, who want to improve their leadership abilities by participating in a feedback-intense, action-learning organizational simulation.
Last updated Jan 2018
About the School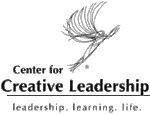 The Center for Creative Leadership (CCL) offers what no one else can: an exclusive focus on leadership education and research and unparalleled expertise in solving the leadership challenges of individ ... Read More
The Center for Creative Leadership (CCL) offers what no one else can: an exclusive focus on leadership education and research and unparalleled expertise in solving the leadership challenges of individuals and organizations everywhere. We equip clients around the world with the skills and insight to achieve more than they thought possible through creative leadership. What is creative leadership? It's the capacity to think and act beyond the boundaries that limit our effectiveness. Every leader and organization faces obstacles that are difficult to surmount - from corporate executives confronting the complex global marketplace to educators trying to lift student achievement to nonprofit groups and government agencies addressing critical social issues with tight budgets CCL believes that solutions to these challenges exist -- and for nearly 40 years we have helped clients unlock them through creative leadership. We believe leaders are made, not born, and that they can adapt and change. We believe that strong interpersonal skills, grounded in personal reflection and self-awareness, are the key to effective leadership.
Read less
Greensboro ,
Davos ,
Colorado Springs ,
Brussels ,
Saint Petersburg ,
College Park ,
Mount Eliza ,
San Diego
+ 7 More
Less