Program Description
As an executive, you need access to the latest thinking and tools to competitively position your business—for today and for the future. You also need to focus on daily operations. How do you gain the critical insight you need without taking too much time away from work? The University of Chicago Booth School of Business offers a powerful solution: The Chicago Management Institute (CMI).
CMI presents highlights of our best programs in a format that minimizes disruptions to daily life and career— and maximizes opportunities to gain a competitive advantage for your company, and for yourself.
The format is convenient: Classes convene every other Friday and one Saturday for a total of 15 class days over six months. The content is compelling: You will learn general management essentials taught by world-renowned faculty from one of the most prestigious and highly acclaimed business schools.
Participants also learn from each other. From the first session, you will have the opportunity to apply new concepts to your company's challenges and then confer with the professors and your peers about the results at later sessions.
CMI provides a forum to share business problems and craft solutions; to learn the necessary skills to address whatever issue may arise.



Participants will

-- Develop a comprehensive understanding and gain insight into the critical functional areas within a company
-- Learn how to manage across functional areas and lead crossfunctional teams
-- Strengthen strategic decision-making skills and enhance strategic intuition
-- Build and learn to shape organizational culture
-- Network and establish long-term relationships with key executives from other organizations


Who Should Attend

Participants have included vice presidents, directors, managers, controllers, and assistant general counsels, as well as physicians, nurses, engineers, scientists, and owners and managers of small businesses. The Chicago Management Institute is designed to provide maximum exposure to key business concepts and strategies in an intensive format.
The Chicago Management Institute admissions committee highly recommends that all applicants be sponsored by their employing organization.
The sponsor should have a familiarity with the applicant's background and motivations for attending CMI. Typical sponsors include the person to whom the applicant reports, the company's chief human resources officer, or head of management and development. Candidates should have at least 10 years of business experience with a significant portion of that experience in a managerial or leadership capacity.

Sessions
Creating a High Performance Workforce
Financial Accounting and Analysis
Managerial Finance
Strategic Marketing Management
Building and Implementing Growth Strategies
Leadership Effectiveness
Negotiation and Decision Making Strategies
Power and Influence in Organizations
Strategic Aspects of Social and Organizational Networks
Building and Managing Strong Brands
Last updated January 2018
About the School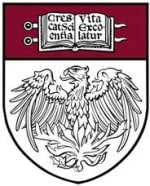 Since 1898, the University of Chicago Booth School of Business has produced ideas and leaders that shape the world of business. Our rigorous, discipline-based approach to business education transforms ... Read More
Since 1898, the University of Chicago Booth School of Business has produced ideas and leaders that shape the world of business. Our rigorous, discipline-based approach to business education transforms our students into confident, effective, respected business leaders prepared to face the toughest challenges. We are proud to claim: an unmatched faculty, degree and open enrollment programs offered on three continents, a global body of nearly 42,000 accomplished alumni, strong and growing corporate relationships that provide a wealth of lifelong career opportunities. As part of the world-renowned University of Chicago, we share the university's core values that shape our distinctive intellectual culture. At Chicago Booth, we constantly question test ideas and seek proof. This extraordinarily effective approach to business leads to new ideas and innovative solutions. Six of our faculty members have won Nobel Prizes for these ideas - a record no other business school has matched. This same culture transforms our graduates into business thinkers superbly equipped to analyze and solve the greatest business challenges.
Read less