Program Description
Introduction
Each year, twelve individuals are given the opportunity to co-direct a 30 minute documentary with OTOXO Productions to be screened on BTV. Simultaneously, participants are provided with an intensive six-month training course covering all elements of documentary studies and production. Following this, the participants are given three months of training focused on becoming film industry professionals, while at the same time they follow these steps and become film industry professionals in their own right.
INto INdustry Programme - Promo from OTOXO Productions on Vimeo.
INto INdustry Programme - Promo from OTOXO Productions on Vimeo.
The Productions
Every year, twelve selected participants co-direct a 30 minute documentary with OTOXO Productions. Each film is a fully commissioned OTOXO Production, with our stamp on it, and is screened on Barcelona TV and is submitted to festivals worldwide. For these reasons alone we demand the highest quality of work from our participants and provide them with the highest quality of training to ensure it.
The production phase of the program lasts six months and participants experience every phase of the process. Under our guidance, they are responsible for researching, writing, shooting, editing, producing and promoting the film. The tutorials that the participants receive during the course correspond directly to the phase of production that they are about to undertake. Participants are trained in a certain skill then immediately put that new skill into practice on the film's production.
The Training
Part 1
For the first six months, participants are given exhaustive training in every aspect of the documentary making process, including:
Research techniques: Finding a film, finding the right film.
Working with characters: Identifying, understanding, and interacting.
Writing the film: Why, when and how.
Interview techniques. Preparation, process and reflection.
Set up and control of a documentary DSLR.
Set up and control of Canon C100Mkii
Elements of composition and application in fixed shots.
Camera Movement: How to move. When to move.
Directing the camera: Decision making for live storytelling.
The fundamentals of editing video and audio.
Editing a scene: Technique, structure and emotional impact.
Utilizing music, filters and effects.
Editing the final cut.
At each stage, they follow their training with a corresponding production task. There are weekly tutorials of 9 hours, followed by 9 hours of production tasks (done in groups) and a 2-hour homework task (done individually).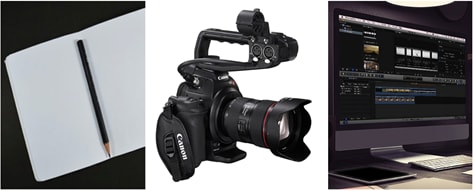 Part 2
For the final three months of the program, the focus of training and task shifts completely, as participants efforts switch to becoming established industry professionals in their own right.
Become a Film Industry Professional under OTOXO's Guidance
No matter how much someone studies at a typical film school or how many traditional internship or work experience hours they rack up in the industry, there comes a point where they must move on to become an independent, paid professional in their own right. This is the biggest hurdle of all for people wanting to succeed in film, and also the point where most fall. One of the main problems with traditional film schools and internships is that at exactly this crucial moment, their participation ends. At OTOXO we do things very differently.
Once our participants have all they need to become professionals – training, experience, a co-director credit, a CV that includes production work for TV, we then help them use these tools to complete the final phase of their professional development.

The Kit
Participants are given access to all the equipment they will require for the duration of the production and program.
The equipment we use on the program is selected specifically to strike a balance between quality – to produce films that maintain and push the standards set by OTOXO and our broadcast partners, and affordability – so that our participants learn how to use, and maximize the potential of, equipment that is an affordable price to them, as they move on to produce their own professional productions.
The Results
The INto INdustry Program has provided the launch pad for so many successful careers in the film industry and the media. For example, in just the last 12 months, our program graduates have moved on to paid production jobs in organizations such as Channel 4, Willis Sweete Productions, PressTV, Budapest Productions, In Focus Productions, Babieka Films, Fifty Fifty Post, Whicker's World Foundation, Sheffield Doc/Fest and of course, the BBC.

The Cost
The full price is 4395 euros, but with the Into Industry Program, there are various ways to recoup a part or even all of your fees.
The Application Process
Places are limited. But you absolutely do not need experience or previous studies in film to apply. What you do need is creativity, imagination, dedication, focus, determination and a passion for documentary. If you think you have that, then you can start the process immediately by filling in the application form.
After reviewing the application forms, we select a list of candidates who are invited to a face to face interview (or, if you are applying from abroad, an online interview). This way we can fully assess the potential of every candidate and make our final selection.
Good luck! We look forward to hearing from you.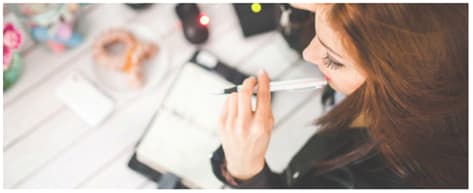 The dates of our next program
We are now accepting applications for our upcoming program which will start in September 2019.
Last updated Aug 2019
About the School

OTOXO Productions is an award-winning documentary production company, founded in 2008 and based in Barcelona. We make films about the human faces and unheard voices behind big social issues, and the p ... Read More
OTOXO Productions is an award-winning documentary production company, founded in 2008 and based in Barcelona. We make films about the human faces and unheard voices behind big social issues, and the pioneering and innovative people that are shaping social change. Through our work, we want to challenge social injustice and support people and groups fighting for a more inclusive, progressive, and hopeful world.
Read less