Program Description
TOEFL CLASSES IN LOS ANGELES
Many of our international students here at Columbia West College dream of attending a top university in the United States. To make this dream a reality, they must score as high as possible on the TOEFL iBT® test (Test of English as a Foreign Language Internet-based test), because US universities require the TOEFL as part of the application process for international students. The TOEFL measures students' ability to understand and speak English at an advanced academic level by testing their English language reading, listening, writing and speaking skills. Passing the TOEFL exam requires a very high level of proficiency in English, which is why at Columbia West College, we offer one of the best, most comprehensive TOEFL test preparation programs in Los Angeles.
HOW DOES THE TOEFL PROGRAM WORK?
Our TOEFL program is designed to not only familiarize students with each section of the TOEFL test but also teach students effective standardized test-taking strategies. Our TOEFL classes allow students to strengthen the skills needed for success on the TOEFL – academic writing, critical reading-analysis, advanced listening comprehension and the ability to process and communicate information effectively in the English language. And because we use real TOEFL practice tests in our TOEFL classes, students can feel confident knowing that they are building a strong foundation for getting the best scores possible.
WHAT ARE TOEFL CLASSES LIKE?
Every class in our TOEFL program is structured around the top TOEFL iBT® textbooks and materials available, while regular computer-based practice tests simulate the test conditions students will face when they take the TOEFL iBT®. At Columbia West College, we also want our students to take responsibility for their own progress by developing the ability to evaluate their strengths and weaknesses on the TOEFL iBT® test, so our teachers can provide additional focused practice (such as supplemental reading texts and audio exercises) on the areas of the test where students need the most help.
Together, these resources and techniques provide our students with the most effective, realistic preparation available. As a result, students can expect to improve the following specific skills measured by the TOEFL iBT®:
Written Responses: Ability to write clearly using appropriate vocabulary, grammar and essay structures.
Critical Reading: Ability to scan reading texts to identify main points and details as well as paraphrase a variety of reading texts.
Listening Skills: Ability to take notes on listening passages with efficiency and accuracy.
Oral Responses: Ability to give clear responses about specific topics within a given time limit while using appropriate vocabulary, grammatical structures, clear pronunciation, stress, rhythm and intonation.
In addition to improving these specific skills, students in Columbia West College's TOEFL classes learn helpful strategies for test-taking success. For instance, our experienced and highly qualified teachers will help students to identify the different types of reading and listening questions asked on the TOEFL iBT® test and provide many examples of each question type. This approach helps students learn to recognize wrong answers quickly and take the right steps to arrive at correct answers.
Last updated Jan 2018
About the School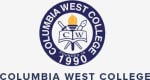 Right now, we know you have a lot of questions about choosing the right language school – and rightfully so. You obviously want a school that combines quality programs and instruction, helpful student ... Read More
Right now, we know you have a lot of questions about choosing the right language school – and rightfully so. You obviously want a school that combines quality programs and instruction, helpful student services and expert faculty with a warm and engaging environment. But most importantly, you want a school that takes the time to understand you and will help you to master the English language so that you can achieve your goals. Other language schools may make similar promises.
Read less