Program Description
Why Sydney?
Much more than a stunning location, Sydney is one of the world's most multicultural cities - an international fusion of culture, languages, and ideas with nearly five million residents. Sydney is both energetic and engaging, a hub for innovation across a number of industries. An IES internship develops your professional skills, your ability to communicate across cultures, and provides substantive work experience to jump-start your career in today's competitive job market.
Your Internship
An IES internship develops your professional skills, your ability to communicate across cultures, and provides substantive work experience to jump-start your career in today's competitive job market.
IES interns Down Under have been placed in an array of industries and work settings. Recent placement experiences include: social media marketing for a surfing company at Bondi Beach, blogging about the best in Sydney food, art and fashion for a leading PR firm, interning for the city's film festival, coordinating events on Sydney Harbour with a cruise tour line, and working at the Sydney branch of an international chamber of commerce.
You'll be guaranteed an unpaid internship placement at a local business or organization, where you'll work up to 35 hours a week. We will work with you to find the closest match between your expressed preferences and professional goals with what's available via IES Internships in Sydney.
Before you depart, we work with you to fine-tune your résumé, perfect your cover letter, and hone your communication and interview skills as we prepare you for working in a new cultural environment.
Placement examples
Past students have interned in placements like the examples listed below. Keep in mind that this list is by no means exhaustive. We encourage students of all majors to apply.
Local surf company and surf school
World's largest business organization representing the interest of more than 3 million businesses of all sizes, sectors, and regions in government chambers across the globe
NGO improving the employability of women in need by providing free of charge, professional clothing, a network of support, and career development tools
Subscription meal-box delivery service
University child development and psychology lab
Community pet rescue and shelter
Debt options and solutions company working with thousands of Australians on how to better deal with unmanageable debt
A production company specializing in film, video, animation, and multimedia projects
Talent agency for social media influencers providing award-winning management and brand strategy
Internationally-recognized event theming, styling, prop hire, and photographic studio providing production design and staging for various events
Creative technology agency specializing in experiential marketing, virtual reality, data visualization, and augmented reality
An app that allows doctors, nurses, and allied health providers to remotely monitor the progress of patients
Daily Life
Spend endless hours exploring Sydney's famous beaches and coastal walks. The sparkling waters of Sydney Harbour await, a playground for Sydneysiders and visitors alike. Bordering Sydney harbor you'll find national parks, World Heritage sites, hidden beaches, and abundant Aboriginal heritage. At night, take in a show at the iconic Sydney Opera House, enjoy a meal at a historic Sydney pub, or delve into Sydney's live music scene.
Academics
While working in Sydney, you'll also enroll in a required 3- or 6-credit academic internship seminar with other IES interns, where you'll gain context for your internship placement by examining cultural issues in the workplace. Topics covered include:
Understanding workplace culture
Improving communication
Strengthening work attitude and aptitude
Resolving conflicts
Understanding new cultures
Navigating issues, challenges, and opportunities so you can succeed on the job in Sydney and when you return home
Courses
This is a list of planned course offerings. A final list of course offerings will be made available to you in your MyIESabroad account.
Leading Across Cultures: Internship Seminar
Field Trips & Events
IES Abroad Sydney organizes a number of field trips as an integral part of its opportunities for cultural immersion in Australia. These trips explore areas of significant regional interest and are led by people who contextualize what you are witnessing and experiencing. Additional costs apply. Possible destinations include:
Featherdale and the Blue Mountains
1 day
Hike in the Blue Mountains and enjoy a visit to Featherdale Wildlife Park.
Royal National Park
1 day
Enjoy a visit to the second-oldest national park in the world, full of fascinating plants, birds, and animals. During this day, you will canoe, bushwalk, swim and photograph awesome sea cliffs. There will also be an opportunity to learn more about Indigenous Cultural Activities.
The Rocks Walking Tour
Get up close and personal and experience the story of Sydney on a historic walking tour of The Rocks area.
Daily Life
Part of making you feel at home in Sydney is doing our best to help you feel safe and cared for. Whether it is an orientation program that makes you feel prepared, housing that is well-located and comfortable, or the field trips that take you to places off the beaten path—we're here to support you!
Orientation
After your arrival, you will participate in an orientation program that introduces you to the city and program, which includes:
A welcome dinner and sightseeing cruise on Sydney Harbour
Settling into your accommodations
Information sessions on professional and cultural expectations and practical tips to prepare you for life in Sydney
Housing
We want to make sure that your greatest challenge is deciding which beach to see first or discovering the best coffee in Sydney—not finding a place to live where you feel comfortable. We do our best to locate housing that is reflective of how the local students are living. Our housing has a community feel which inspires our students to make lifelong friendships while abroad. Our goal is that when you leave Sydney, it will feel like home.
IES Abroad housing in Sydney enables you easy access to the Central Business District and Sydney's famous landmarks. Public transportation is close by. Commute to work via bus, train, or ferry.
Apartments - Live in a two-bedroom apartment in a multi-unit apartment building. You will share your two-bedroom apartment with 3 IES Abroad roommates, sharing one of the two bedrooms with one of those roommates. Meals are not included/provided but there is a kitchen in the apartment in which to prepare meals.
Extracurricular Activities & Cultural Events
Spend your free time getting to know Sydney and its surroundings through IES Internships-planned cultural events and optional field trips to places like the Blue Mountains and The Royal National Park.
June, July, and August see Sydney host a number of exciting events including:
Vivid Sydney – a festival of light, music, and ideas! Vivid Light transforms Sydney into a wonderland of 'light art' sculptures, innovative light installations, and grand-scale projections for all to enjoy.
The Sydney Film Festival - This festival showcases the best in cinema from across Australia and around the world, including features, documentaries, short films, retrospectives, restorations, animation, and more. One of the world's oldest film festivals, the Sydney Film Festival reflects the historic development of the Australian film industry.
Winter Festival – located at St. Mary's Cathedral, Winter Festival Sydney offers winter activities and entertainment, including a large outdoor ice skating rink.
During your time in Sydney, you'll likely want to explore what the rest of this vast country has to offer! Whether it be a weekend in Melbourne, a trip to the Great Barrier Reef, or sleeping under the stars in the Outback, the possibilities are endless. The Sydney Center staff are available to help you plan trips further afield, to maximize your Australian experience.
Program Cost
Consider these prices as a starting point. We encourage you to contact your study abroad office to determine the actual cost to you when factoring in financial aid, scholarships, your home school policies, and other factors.
Term: Summer 2020
Term
Tuition
Housing
Insurance
Total

Summer 2020

3 credits

$4,640
$2,535
$135
$7,310

Summer 2020

6 credits

$5,130
$2,535
$135
$7,800
Scholarships & Aid
Program-Specific Scholarships
Summer Need-Based Financial Aid
Up to $1,000.
Open to students who apply to and attend an IES Abroad or IES Internships summer program.
Criteria reviewed to determine award:
Level of financial need as determined from the information provided on the application. Priority is given to Pell Grant recipients;
IES Abroad program location;
IES Abroad membership status of the home campus.
Summer Social Impact Internship Scholarship
Up to 100% of room and board costs based on financial need + $1000 travel grant.
The Summer Social Impact Internship Scholarship was initiated by the Hemera Foundation, whose mission is to foster basic human goodness in individuals and society. This Scholarship, which will be sustained through a foundation collaborative, aims to inspire students to make a social impact through summer internships within philanthropic or direct service/social service organizations.
Our Center
The IES Abroad office is located in Surry Hills, an inner suburb within the city of Sydney. It is immediately adjacent to the city center, known as the Central Business District, or CBD. Just a few blocks from Sydney's central rail station, it is well connected to the rest of the city and surrounding areas. Commuting time, by bus, to the University of Sydney campus is 15 minutes and to the UNSW campus 20 minutes. The Macquarie campus is 45-55 minutes away by public transportation.
Last updated November 2019
About the School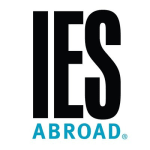 Everything we do is about the IES Abroad student. Our profoundly passionate team of study abroad professionals believes in creating once-in-a-lifetime educational adventures that transcend expectation ... Read More
Everything we do is about the IES Abroad student. Our profoundly passionate team of study abroad professionals believes in creating once-in-a-lifetime educational adventures that transcend expectations. Our goal is to rock the world of some 6,000 study abroad students every year.
Read less
Chicago ,
Amsterdam ,
Arles ,
Auckland ,
Barcelona ,
Beijing ,
Berlin ,
Buenos Aires ,
Cape Town ,
Christchurch ,
Dublin ,
Freiburg ,
Granada ,
London ,
Madrid ,
Milan ,
Nagoya ,
Nantes ,
New York ,
Nice ,
Paris ,
Oxford ,
Quito ,
Rabat ,
Rome ,
Salamanca ,
Santiago ,
Shanghai ,
Siena ,
Sydney ,
Tokyo ,
Puerto Ayora ,
Vienna ,
Hong Kong ,
Puerto Baquerizo Moreno ,
Cambridge
+ 35 More
Less