Read more about this program on the school's website
Program Description
Earn U.S. Credits Virtually This Summer
Get ahead! Earn extra credit through a globally recognized U.S. education program this summer on our Virtual World DiscoverIES program.
Just picture it: one day you're exploring business ethics with a professor in London and the next it's Japanese pop culture from Tokyo, studying alongside classmates from the U.S.'s highest-ranked colleges and universities. This is what it's like to take a course or two (of your choosing!) from IES Abroad's most popular centers around the world this summer.
Learn more about how you can discover the world through IES Abroad.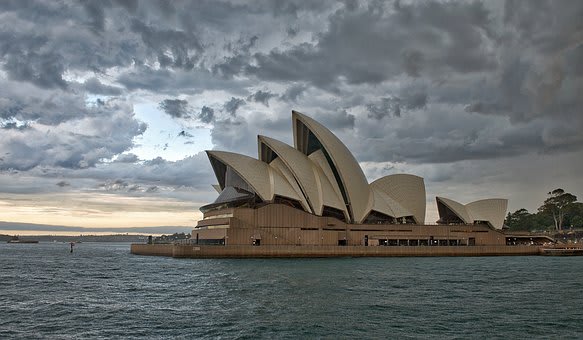 Why Sydney?
Take advantage of your chance to live and learn in one of the most beautiful and livable cities in the world—Sydney! Enjoy Sydney's comfortable climate (warm summers and mild winters), world-renowned beaches (think: Bondi, Manly, and Coogee), and iconic spots around the city (the Rocks, Harbour Bridge, and the Royal Botanical Gardens). We want you to feel at home in Sydney, so we do everything we can to help you integrate into life in the city. From housing to cultural events, our job is to make sure you have the most authentic study abroad experience possible.
What You'll Study
Our study abroad programs in Sydney offers you the opportunity to directly enroll in the prestigious Macquarie University with access to a vast array of course offerings across hundreds of disciplines. You can also enroll in an internship, which includes time spent working at your placement in addition to an academic seminar that helps you contextualize what you're learning.
Daily Life
Sydney will also be your classroom. Enjoy the city's robust music scene with a performance at the world-renowned Sydney Opera House. Visit one of the many museums, such as the Museum of Contemporary Art or the Art Gallery of New South Wales to see some of the country's great works of art. Soak in the beauty of Sydney's landscape by walking the path from Coogee to Bondi Beach—or, better yet, climb to the top of the Harbour Bridge. Field trips to iconic destinations like the Blue Mountains, Royal National Park, and the Great Barrier Reef round our your study abroad experience.
Academics
​IES Abroad's mission is simple: to provide you with the best study abroad program possible—which includes the highest quality academic and cultural experiences. That is why we partnered with Macquarie University.
Macquarie University
If getting involved and making friends with Aussie students are high on your study abroad to-do list, Macquarie University is the choice for you. Founded in 1967, Macquarie takes pride in its commitment to innovation, hands-on learning, and global leadership. Its student body—with more than 30,000 students, including almost 9,000 international students—is one of the most diverse in Australia, and internationalization is a core component of the University's mission.
Macquarie University fancies itself as Australia's "innovative university." The University's commitment to innovation is reflected in many community-based interdisciplinary opportunities. The University is known for research in such areas as Mathematics, Computing & Information Technology, Genes & Ecosystems, Cognitive Sciences, Management & Finance, Earth & Planetary Geosciences, Linguistics, and Social Theory. The University's Research and Development Park has led the way in Macquarie's strong connection with the Australian and international business communities.
You can also build community leadership skills through the University's popular Global Leadership Program.
With seven divisions containing hundreds of disciplines, the academic experience at Macquarie is defined by diversity and breadth. Macquarie's commitment to breaking down academic barriers is evident in its interdisciplinary programs, including Environmental Studies, Media & Cultural Studies, Geophysics, and Human Geography.
Courses
Macquarie offers a wide variety of programs with special strengths in Business & Commerce, the Sciences, and Social Psychology. Most IES Abroad students take Level Two courses, which may require certain prerequisites.
Classes at Macquarie are called "units" and each unit is worth a designated number of credit points. Most Macquarie courses are worth 3 credit points and are equivalent to 4 IES Abroad credits. You carry at least 16 IES Abroad credits, which is equal to 12 Macquarie credit points.
The following disciplines are available to IES Abroad students. For more specific course descriptions, visit Macquarie University's handbook. Keep in mind that "courses" may refer to a course of study (ie. Bachelor of Arts in Psychology), and "units of study" may refer to specific classes.
Business, Commerce, Economics, Finance, & Statistics
Accounting
Actuarial Studies
Applied Finance
Business Administration
Commerce
Economics
International Business
Marketing Statistics
Computing, Engineering, & Electronics
Computer Science
E-business
Electronics & Communication Systems (Telecommunications)
Engineering (Telecommunications)
Information Systems & Technology Information
Technology & Computing Lasers
Photonics & Optoelectronics
Education
Education (Early Childhood, Primary, Secondary)
Humanities
Ancient History
Anthropology
Asian Languages & Asian Studies
Australian Studies
Contemporary Music
Creative Arts
English & Literature
European Languages
Indigenous Studies
Modern History
Music
Performance Drama
Philosophy
Politics & International Relations
Sociology
Women Studies
Law (100-level Courses only)
Business
Constitutional
Criminal
Environmental
International
Public Property
Medical, Health, Speech & Hearing, and Chiropractic Studies
Health
Medical Sciences
Speech & Hearing Sciences
Sciences
Astronomy & Astrophysics
Atmospheric Science
Biodiversity & Conservation
Bioinformatics
Biological Chemistry
Biology
Biotechnology
Chemistry
Demography
Electronics & Communication Systems
Environmental Sciences
Geochemistry
Geoecology
Geographic Information Science
Geology
Geophysics
Human Geography
Information Technology & Information Systems
Language Technology
Lasers
Linguistics
Marine Science
Mathematics
Molecular Technologies
Photonics & Optoelectronics
Physical Geography
Physics
Psychology
Resource & Environmental Management
Society, Culture, Media & Philosophy
Creative Arts
Drama
International Communication
Media & Cultural Studies
Multimedia
Music
Social Sciences
Visual Production
Writing
Global Leadership Program
This non-credit-bearing program helps you build leadership skills, gain cross-cultural experience, and enhance your resume. The program is also a great way to form meaningful friendships with Australian students.
In order to complete the certificate program, you must attend five colloquia (lectures) throughout your time in Australia (from a choice of 25–30 offered each semester). Topics may include:
Leadership
Cross-Cultural Understanding
Business Etiquette
Aboriginal Australia
Terrorism & Counterterrorism
Once the five colloquia are successfully completed, you receive a certificate, a reference letter, and a GLP transcript detailing each of the colloquia attended.
Committing to the program also makes you eligible to participate in the Global Leadership Symposiums (Learning Tours), which usually run twice a semester.
In the past, GLP students have traveled to locations such as Canberra (Australia's capital city) and various regions throughout Asia. Please note that these symposiums may clash with the optional IES Abroad mid-semester field trip to the Great Barrier Reef, and are not paid for by IES Abroad.
Volunteer Work
Macquarie also offers a range of volunteer opportunities for study abroad students that will allow you to get further involved in the local culture while making a difference to the community in which you live. The volunteer program has opportunities for involvement with environmental groups, indigenous Australians, and community services. Details of these opportunities are available on the university's PACE Program page.
Location
Located 11 miles from central Sydney, Macquarie University gives you access to big-city culture and a self-contained campus environment. Set within spacious, beautifully landscaped parklands, the campus has a welcoming and relaxed atmosphere. A train system enables you to get to the heart of downtown Sydney in 45-50 minutes with trains leaving every 15 minutes.
Advising & Support
Even though you're directly enrolling in one of our partner universities, we're here for you whenever you need us.
Advising
Choosing and directly enrolling in courses abroad can be confusing and overwhelming. This is why we offer you predeparture advising that's specific to your needs. Our goal is to provide support and guidance throughout your application and enrollment process.
But our advising services don't stop there. While you're in Sydney, our staff is available to help you transition into your new home.
Support
The support services we offer IES Abroad direct enrollment students are specifically designed to help you achieve your study abroad goals as effectively and smoothly as possible. We know studying abroad is an adventure, and, at times, you may need help or just someone to talk to—that's why our staff will be there for you.
On-Site Staff
Whether you have questions about academic requirements, housing, or well-being and safety, our Sydney-based IES Abroad staff is available to fully support you. Because of our close relationship with the universities in Sydney, IES Abroad is also able to offer you unique academic, social, and cultural opportunities. Our staff in Sydney will accompany you throughout orientation, as well as at the IES Abroad field trips and cultural events.
Field Trips & Events
Even though your adventure starts in Sydney, our field trips take you beyond the city to discover the culture and traditions of your host country. Here are a few possible destinations:
Kakadu and Top End Tour
5 Days
Take a mid-semester trip to Kakadu and the Top End, to see one of the world's best kept national parks. Spend time in Darwin, Australia's most Northern City before heading out to Kakadu National Park where we will discover magnificent landscapes, waterfalls, and rich Aboriginal culture. With everything from Jumping Crocodiles to discovering the beautiful Mindil Beach Markets, this subsidized trip (this trip is partially subsidized by IES Abroad; you are responsible for a portion of the costs) will show you a bit of Australia that is so unique and special, you will never forget.
Featherdale Wildlife & Blue Mountains
1 Day
Hike in the Blue Mountains and enjoy a visit to Featherdale Wildlife Park.
Royal National Park
1 Day
Explore the second-oldest national park in the world, full of fascinating plants, birds, and animals.
Daily Life
Part of making you feel at home in Sydney is doing our best to help you feel safe and cared for. Whether it is an orientation program that makes you feel prepared, housing that is well-located and comfortable, or the field trips that take you to exciting destinations—we're all about our student services.
Orientation
IES Abroad Orientation
Our orientation program is a dynamic, hands-on introduction to Australian culture and living in Sydney. Orientation includes sessions on academic transition, safety and security, and cultural adjustment.
Past highlights have included a boat cruise in Sydney Harbour. This is followed by a day-long hiking trip to the Blue Mountains, which has been declared a UNESCO World Heritage Site. They are well-known for their canyons, rock formations, and rainforests, and for being home to Aboriginal communities.
Additionally, CORE™, IES Abroad's Comprehensive Orientation & Re-entry Experience, begins during orientation and continues throughout the semester with activities focusing on cultural adjustment, goal achievement, and preparing for the return home.
University Orientation
In addition to the IES Abroad orientation, you take part in the international student orientation at Macquarie University. This program provides an official academic orientation that further introduces you to the facilities and offerings at Macquarie. You finalize your enrollments and also have the opportunity to discuss course offerings one-on-one with a University advisor.
Housing
We want to make sure that your greatest challenge is deciding which landmarks to see first or discovering the best café—not finding a place to live where you feel comfortable. We do our best to locate housing that is reflective of how the local students are living. Our goal is that when you leave Sydney, it will feel like home.
As part of IES Abroad's direct enrollment services, we offer well-located, comfortable housing for all students because securing housing independently can be challenging. IES Abroad's housing options reflect the local student culture and meet our safety and security standards.
Dunmore Lang Residential College – Dunmore Lang is home to about 130 students (co-ed), both Aussie and international, and is located on Macquarie's campus. You live in a furnished single bedroom, which includes a study desk and closet, with shared bathroom facilities.
The college offers free wireless Internet access, a computer room with printing facilities, a dining hall where you enjoy a full meal plan (three meals per day), student lounges and common rooms, a reading/study room, access to RAs and tutors, as well as full gym membership for all residents. Located just one block away from the train station, the college is also near a shopping center with cafés, shops, restaurants, movie theaters, an ice-skating rink, and more. Owing to the full meal plan, Dunmore Lang carries an additional fee. Please see the pricing sheet under Costs for more information.
Dunmore Lang offers a unique residential, academic, and social community, with senior staff who oversee student life. Past IES Abroad students have expressed a deep appreciation for the cultural immersion and sense of community. You are encouraged to be part of the college community and participate in college traditions, social events, and activities.
Macquarie University Village - Macquarie University Village (MUV) is located on the university's main campus. Constructed in 2000, MUV was not only built to house students but also Olympians for the 2000 Sydney Olympics. There are three different styles of apartments and townhouses that are divided into the East and West sides of the village.
Each apartment has a private porch or balcony, a kitchen, bathrooms, and single bedrooms that are lockable. Meals are not included. Space is limited, and if given a space in MUV, you likely have a single bedroom in a five-bedroom apartment, shared with international and Australian students. Apartments are typically mixed-gender unless otherwise requested.
MUV also has a driving range, food court, and bar, and is near the Macquarie University Sports Association Gym & Pool and Macquarie Centre, which has an ice rink, movie theater, and shops. MUV is a 30-minute walk to the train station that links the campus to downtown Sydney.
Extracurricular Activities & Cultural Events
Redefine the way you live and learn in Sydney through our cultural events, such as:
Taking surfing lessons
Enjoying a dinner cruise in Darling Harbour
Taking a field trip to Royal National Park
Attending an Aussie Rules football game
Celebrating the semester with a farewell dinner in downtown Sydney
University Clubs & Events
While you're in Sydney, be sure to join a social or sports club-they're a great way to meet local students. Integrate into the local student culture through full access to university clubs, recreational facilities, and events that Macquarie University has to offer.
Cost
Consider these prices as a starting point. We encourage you to contact your study abroad office to determine the actual cost to you when factoring in financial aid, scholarships, your home school policies, and other factors.
Spring 2020
| | | | | |
| --- | --- | --- | --- | --- |
| Term | Tuition | Housing | Insurance | Total |
| Spring 2020 | $12,795 | $5,930 | $475 | $19,200 |
Academic year
| | | | | |
| --- | --- | --- | --- | --- |
| Term | Tuition | Housing | Insurance | Total |
| Academic Year | $23,020 | $11,860 | $135 | $35,830 |
Scholarships & Aid
Program-Specific Scholarships
Robert McNeill Need-Based International Business Scholarship
Up to $3,000; awarded to 2 students each year.
This scholarship is named in honor of Robert McNeill, a member of the IES Abroad Board of Directors for 25 years (6 years as Chairman). Open to students who have an interest in international business. Majors might include management, marketing, economics, finance, international relations, and social and behavioral sciences.
Dr. William Louis Gaines Need-Based History or International Relations Scholarship
Up to $1,875; awarded to 4-6 students each year.
This scholarship is named in honor of Dr. William Louis Gaines, President of IES Abroad from 1974-1992. Dr. Gaines was dedicated to strengthening IES Abroad's academic framework, broadening the scope of IES Abroad locations, and securing the financial foundation of the organization.
Open to students majoring in History or International Relations.
Adelyn Dougherty Leander Need-Based Urban Issues Scholarship
Up to $3,000; awarded to 4-6 students each year.
Open to students who have an interest in urban studies (a major in urban studies is not required).
Study Abroad Scholarship for Future Engineers
Up to $10,000; awarded to 6 students each year.
The Study Abroad Scholarship for Future Engineers was established by an anonymous donor to encourage more engineering students to have the enriching, life-changing experience of study abroad.
Our Center
The IES Abroad office is located in Surry Hills, an inner suburb within the city of Sydney. It is immediately adjacent to the city center, known as the Central Business District, or CBD. Just a few blocks from Sydney's central rail station, it is well connected to the rest of the city and surrounding areas. Commuting time, by bus, to the University of Sydney campus is 15 minutes and to the UNSW campus 20 minutes. The Macquarie campus is 45-55 minutes away by public transportation.
Last updated May 2020
About the School
Everything we do is about the IES Abroad student. Our profoundly passionate team of study abroad professionals believes in creating once-in-a-lifetime educational adventures that transcend expectation ... Read More
Everything we do is about the IES Abroad student. Our profoundly passionate team of study abroad professionals believes in creating once-in-a-lifetime educational adventures that transcend expectations. Our goal is to rock the world of some 6,000 study abroad students every year.
Read less
Chicago ,
Amsterdam ,
Arles ,
Auckland ,
Barcelona ,
Beijing ,
Berlin ,
Buenos Aires ,
Cape Town ,
Christchurch ,
Dublin ,
Freiburg ,
Granada ,
London ,
Madrid ,
Milan ,
Nagoya ,
Nantes ,
New York ,
Nice ,
Paris ,
Oxford ,
Quito ,
Rabat ,
Rome ,
Salamanca ,
Santiago ,
Shanghai ,
Siena ,
Sydney ,
Tokyo ,
Puerto Ayora ,
Vienna ,
Hong Kong ,
Puerto Baquerizo Moreno ,
Cambridge
+ 35 More
Less