Summer/winter school "Meet: petroleum geoscience"
Program Description
Summer/Winter school "Meet: petroleum geoscience"
Format:
Theoretical and practical classes using the resources of big Tyumen oil and gas research centers.
Program:
First module
"Basics of general geology" – gives the participants an idea about the structure of the Earth, geological processes going on beneath and above its surface; about the processes leading to the formation of the mineral deposits of the various types; about the search and exploration methods.
Second module
"Basics of oil and gas field development" – gives the participants an idea and characteristics of general definition of the discipline: oil and gas reservoir, oil and gas field, characteristics of the wells categories, oil and gas resources and reserves. The module makes participant familiar with the systems of oilfields development, and with production intensification methods.
Target audience: student of foreign universities/companies specialists
School language: depending on the group content (Russian/English)
Duration: one to two weeks
Last updated Dec 2017
About the School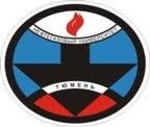 The history of Tyumen State Oil and Gas University goes back to 1956 - the year of establishment of the academic consulting post of Ural Polytechnic Institute (located in the city of Yekaterinburg) in ... Read More
The history of Tyumen State Oil and Gas University goes back to 1956 - the year of establishment of the academic consulting post of Ural Polytechnic Institute (located in the city of Yekaterinburg) in Tyumen. This institution later
Read less