Summer/winter school "Exploration and production of oil and gas"
Home ›
Courses ›
Energy ›
Summer/winter school "Exploration and production of oil and gas"
Program Description
Summer/winter school "Exploration and production of oil and gas"
Format:
Theoretical and practical classes covering the whole process of oil and gas fields development: from exploration to production using resources of big Tyumen research centers.
Program:
Lectures:
Geological-geophysical characteristics of the reservoir;
Modern geotechnologies;
2D and 3D seismics and well logging;
Numerical geological models;
Sedimentary basis and oil and gas systems analysis;
Reserves and resources calculation methods;
Systems and technologies of oil and gas fields' development. Recovery coefficient;
Basic principles of oil and gas fields design;
Economic estimation of the projects in exploration, drilling and production;
Net cash flow estimation. Analysis of cash flows;
Workshop on the wells exploitation simulator equipped with an electric centrifugal pump;
Visit to the drilling training ground;
Visit to the core storage facility;
The unique mineral collection exposition.
Target audience: student of foreign universities/companies specialists
School language: depending on the group content (Russian/English)
Duration: two weeks
Last updated Nov 2017
About the School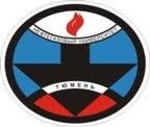 The history of Tyumen State Oil and Gas University goes back to 1956 - the year of establishment of the academic consulting post of Ural Polytechnic Institute (located in the city of Yekaterinburg) in ... Read More
The history of Tyumen State Oil and Gas University goes back to 1956 - the year of establishment of the academic consulting post of Ural Polytechnic Institute (located in the city of Yekaterinburg) in Tyumen. This institution later
Read less