Summer/winter multidisciplinary school "Oil and gas leader"
Home ›
Courses ›
Energy ›
Summer/winter multidisciplinary school "Oil and gas leader"
Program Description
Summer/winter multidisciplinary school "Oil and gas leader"
Format:
Summer/winter multidisciplinary school includes theoretical and practical classes (including various psychological trainings), preparation and presentation of the suggested project.
Program:
Upstream technologies;
Search and exploration of oil and gas fields;
Drilling;
Oil and gas fields' development;
Downstream technologies;
Oil and gas refining;
Marketing of refined products;
Economics and organizations of oil and gas production;
Basics of strategic management;
Human resources management;
Development of oil and gas company marketing strategy;
Information systems and oil and gas company management;
Oil and gas industry and environment. Environmental politics and international HSE standards;
Legal support of oil and gas business.
Target audience: student of foreign universities/companies specialists
School language: depending on the group content (Russian/English)
Duration: three weeks
Last updated Jan 2018
About the School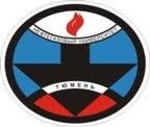 The history of Tyumen State Oil and Gas University goes back to 1956 - the year of establishment of the academic consulting post of Ural Polytechnic Institute (located in the city of Yekaterinburg) in ... Read More
The history of Tyumen State Oil and Gas University goes back to 1956 - the year of establishment of the academic consulting post of Ural Polytechnic Institute (located in the city of Yekaterinburg) in Tyumen. This institution later
Read less