Summer course - Economics (for ages 19-25)
Home ›
Summer course - Economics (for ages 19-25)
Program Description
Overview
This two-week programme will introduce students to the fundamentals of microeconomics, macroeconomics, and related fields of study including econometrics, banking and financial management. On the Oxford Royale Academy Economics course, you'll have the chance to learn about the economics that underpin our daily lives, what causes financial crises, and different schools of thought among economists about how we can make our society a more economically stable and prosperous one to live in. Economics affects so much of our lives yet so many of us find it mysterious, so in this two-week course you can lift the lid on some of the principles, debates and uncertainties that the study of Economics holds.
Academic Content
What happens if you increase taxes for the rich? Will a higher minimum wage help to lift people out of poverty, or just increase unemployment? What does having a weak currency mean for a country, practically? Why are Freddos so much more expensive than they used to be? In this Economics course, you'll learn the answers different experts have to each of these questions, and come to understand why the different theories that underpin their answers might lead them to disagree.
You'll look at the impact of individual decisions on economic systems (microeconomics), economics over a larger, especially national scale (macroeconomics) and other areas such as statistics in economics, and the history of economic thought. Students are encouraged to present their own opinions for discussion, whether you'd like to make a rousing defence of Marxism or speak in praise of neoliberalism. Discussion and debate are vital components of this course, where you will be equipped with the grounding of knowledge and theory to defend your opinions cogently. Presenting your views in a manner that is polite and respectful of others is a skill that you will also have the opportunity to hone.
Real-world examples are central to the approach taken on this course; in particular, you'll look at the 2008 financial crisis, see its roots in history and understand firstly what might have prevented it, and secondly the actions taken by governments and businesses around the world in order to mitigate its effects. You'll debate whether their actions were effective, and discuss what might have been done better, given the benefit of hindsight.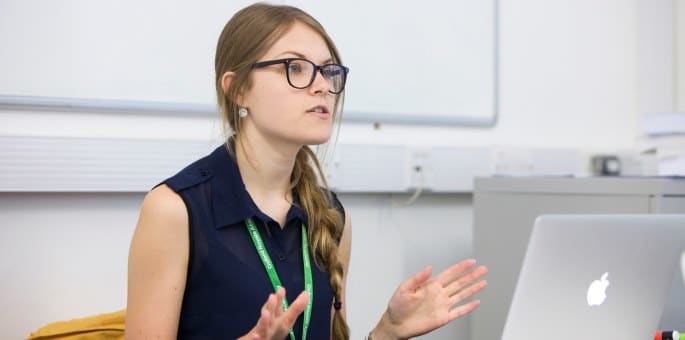 Why take this course?
Economics affects our lives in countless ways. If you're interested in politics, public policy, the Law, international development or any related subject, a thorough understanding of Economics is vital. For current undergraduates studying any of the subjects above, this course is highly recommended to enhance your understanding of your own subject, and to provide you with an insight into what Economics has to offer should you choose to branch into it for your postgraduate degree.
However, many students considering taking our Economics course are studying courses that are not immediately related, from English Literature to Physics. Taking Oxford Royale Academy's two-week Economics course can be a refreshing change if you're studying an unrelated subject. Aside from anything else, it'll help you understand the headlines in The Financial Times.
If you're not a current undergraduate, but instead taking a Gap Year or a recent graduate, you may find that this Economics course is of value to you, helping you understand the business decisions taken by your employer, or possibly illuminating a future career path or further study. The diverse range of students on any Oxford Royale Academy course, from all around the world, help to illuminate the study of Economics from a global perspective, which is increasingly valuable in the modern world.
Eligibility and Pre-requisites
Students on the Economics programme:
Must conform to our Age Policy.
Must be fluent or near-fluent English language speakers – if you are unsure whether your English level is suitable for this programme, please contact our Registrations Team on admin@oxford-royale.co.uk and they will be able to assist you.
Must be able to fulfil the basic requirements of the programme, in terms of attendance at lessons, meals and events. Please contact our Registrations Team for more detailed information.
Should check the pre-requisites of each option they select before enrolling, to ensure they possess the necessary knowledge to benefit from the subject matter discussed in the classes.
Last updated Feb 2018
About the School

Oxford Royale Academy students sleep, eat and study in a college of the University of Oxford — just like the University's undergraduates. This gives our students the rare opportunity to experience the ... Read More
Oxford Royale Academy students sleep, eat and study in a college of the University of Oxford — just like the University's undergraduates. This gives our students the rare opportunity to experience the magic of life in a College of the University of Oxford.
Read less