Program Description
Join us for a summer of British culture and explore our world-leading research.
When you join the International Summer School 2019, you will study up to six exciting topics across the four weeks you are with us. Each topic is delivered by an internationally-recognised member of academic staff at the University of Southampton working in partnership with one of our many enthusiastic postgraduate research students. Across three engaging and interactive classroom sessions, they will introduce you to their topic of choice, explaining why it is important to them and offering you an insight into the world-class research environment they work in.
You will find each topic is a friendly and engaging experience: you will normally study in groups with around 15 – 20 fellow students, allowing you to form good working relationships and have the opportunity to contribute and discuss in class.
For 2019, the proposed topics are:
Professor Anne Curry will introduce you to Monarchs: Icons of History and their Cathedrals, Castles and Country Houses.
Contemporary Global Security Challenges - Steve Chisnall will provide you with an overview of the main security challenges facing the world today.
Explore Stonehenge and the Ancient World with Dr Josh Pollard.
Ethical Fashion and Textile Design - learning to incorporate ethical practices at the process of design with Reem Alasadi.
Professor Jeanice Brooks will guide you through Guitars, Music and Culture.
Terrorists vs. CounterTerrorists - With Dr Christopher Fuller you will be given the opportunity to explore both sides of modern terrorism.
Film Stardom, History and the Hollywood Ancient Epic - examine how the ancient past inspired Hollywood when its stars first emerged in the 1910s and 1920s with Professor Michael Williams.
Philosophy of Religion - investigate interesting and difficult questions about the nature and existence of god with Dr Guilia Felappi.
Become well acquainted with Jane Austen in the company of Professor Stephen Bygrave.
From Barter to Bitcoins: The Cultural Life of Money with Professor Nicky Marsh.
Gain an exciting introduction to the plays of Shakespeare.
Broken Bodies - investigate disability in the past with Dr Sonia Zakrzewski.
Be inspired by Women On Screen and Off Screen with Dr Shelley Cobb.
Games Design and Art - Adam Procter introduces what games are, what the games industry is and where it could be going, through the process of making games.
Exploring multilingualism: when and how humans become language learners - Dr Laura Domínguez explores possible situations in which humans learn a first or second/third/fourth language.
Think about British Moral Philosophy with Dr Brian McElwee.
Good Death: Death and Mourning in Southampton, 1800-Present with Dr Jonathan Conlin.
Experience British Explorers and Empire with Dr Christopher Prior.
Understanding Business in a New World - the importance of the 'big ideas' with Dr Alessia D'Amato.
Financial Management for Businesses in a Globally Competitive Market - learn about fundamental financial management with Anita Krishnan.
Get Rich or Die Trying? Learning to Be Good and Rich with Adam Smith (1723-1790) with Dr Jonathan Conlin.
Innovation and Contemporary Business Challenges - explore the impact of innovation, disruptive technologies and implications/opportunities with Richard Cartwright.
Dr Eleanor Quince will guide you through The Real Downton Abbey.
Social Innovation through Social Enterprise - Do you want to learn the basic skills to design a social enterprise or third section organisation?
Social Leadership for Impact - Are you interested in leading initiatives for social change?
Film Industries: An International Perspective - Dr Ruby Cheung will introduce you to the workings and academic discussion on film industries.
Introduction to TESOL, let Mary Page teach you about how to make learning the English language engaging and rewarding.
Art, Mind, Cognition - Psychology of Aesthetics - explore one of the most important foundations of Western Culture.
The Ethics of Cultural Appropriation - this topic will look at two broad questions: what exactly is cultural appropriation? And when is it wrong culturally appropriate, if ever? With Dr Nils-Hennes Stear.
Shakespeare - look at Shakespeare's plays in the original historical and social contexts with Dr Jakub Boguszak.
The World Turned Upside Down - Writing the English Revolution - explore with Alice Hunt how writers and poets wrote about their world as it was turning upside down.
Migration in a Globalised World - explore the reasons behind migration with Dr Maria Villares-Varela and colleagues in Social Sciences.
Our social programme includes seven cultural excursions which are relevant to the studies you are undertaking, helping you to put the knowledge you have gained into a real-world context.
You will receive supporting materials in advance of the topic so you can feel well-prepared and you will be provided with a packet of information so you can continue to explore the topic and develop your interest afterwards.
Recognition
At the end of the course, all students will receive a certificate of attendance.You can choose to complete the assessed exercises for the International Summer School.If you complete the assessments, you will receive a transcript from the University of Southampton worth 5 ECTS credits.The assessments will test your engagement and understanding of each topic you choose to study and confirm that you have engaged with the cultural experience of joining us at Southampton.Though subject to confirmation, it is likely this includes a multiple choice test, completing a reflective log, and taking part in a group presentation. You should speak to your university to confirm that the ECTS credits can count towards your studies at your home university.
Availability and Choice
The topics available on the summer school are indicative of rich and varied curriculum you will engage with at Southampton. Due to timetabling constraints, some topics will not be available in combination with each other. To ensure a positive experience, spaces on each topic will be limited and places allocated on a first-come-first-served basis after receipt of deposit and response to request for information. No commitment can be made that a particular topic will be available; if you have particular concerns about this, please get in touch using the contact information provided.
Last updated Jun 2019
About the School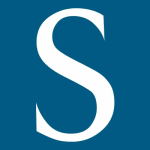 When you join the International Summer School 2019, you are booking your place to become part of an internationally recognised centre for world-class research, enterprise and learning. Across four wee ... Read More
When you join the International Summer School 2019, you are booking your place to become part of an internationally recognised centre for world-class research, enterprise and learning. Across four weeks, 15 July to 9 August 2019, you will meet many of the students and staff that make the University of Southampton one of the top 100 of universities globally.
Read less