Summer Programme - Gender in Muslim Contexts
Home ›
Summer Programme - Gender in Muslim Contexts
Program Description
ISMC offers intellectually stimulating and inspiring courses and public events which cover a range of topics for students, professionals and academics.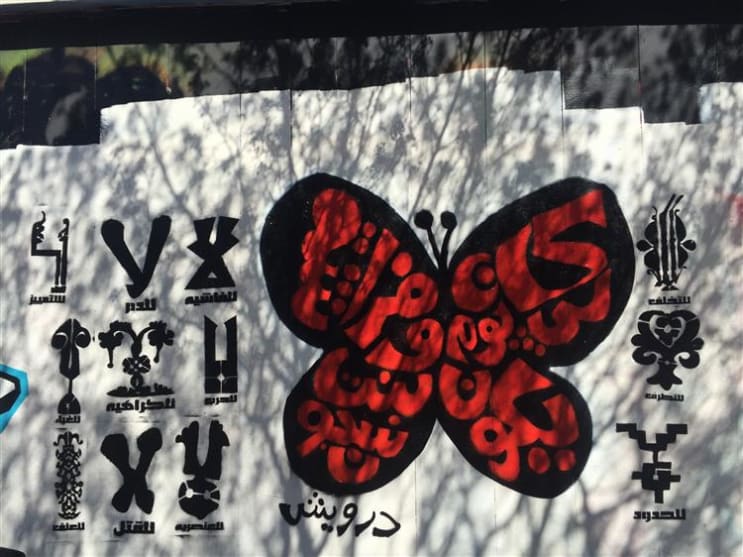 Suzy Hazelwood / Pexels
A nine-day Summer Programme held at the beautiful Venice International University
6-14 July 2020 - Venice
Develop your knowledge of how gender identities and relations play a central role in shaping the social and cultural dynamics of Muslim contexts and how Muslims and Islam are perceived and represented in public discourses in the West.
Run by leading experts on gender and Islam, the ISMC Summer Programme in Gender in Muslim Contexts will bring together scholars and students from diverse backgrounds to discuss key issues in the study of gender in Muslim contexts. It will provide students with a critical understanding of gender identities and equip them with key tools and approaches in gender studies.
Designed in collaboration with Simon Fraser University, Ca' Foscari University of Venice and Venice International University, the ISMC Summer Programme on Gender in Muslim Contexts makes full use of the unique campus of Venice International University, located on​ the beautiful island of San Servolo, Venice. The nine-day programme will use interdisciplinary materials and follow a blended format combining academic lectures with a range of activities, such as workshops and film screenings. The programme also includes a one-day excursion in Venice, highlighting Islamic heritage and women's history. ​
Module topics include:
Gendering Migration
Gender and Space
Gender and Sharia
Men and Masculinities
Everyday Islam and Women's Empowerment​
Islamic Feminism
Lecturers
Sevgi Adak, Aga Khan University, ISMC
Sanaa Alimia, Aga Khan University, ISMC
Beatrice Gusmano, Ca' Foscari University
Jonas Otterbeck, Aga Khan University, ISMC​
Azadeh Yamini-Hamedani, Simon Fraser University
Venue
Venice International University (VIU) Campus, San Servolo, Venice, Italy
Programme
Session 1: Understanding Gender: Key Concepts and Debates
Beatrice Gusmano, Ca' Foscari University, Venice
The session will foreground an introduction to gender as a concept and field of study, inscribing gender studies into a sociological perspective. The purpose of this first day is to provide a critical forum for students to consider – in terms of theoretical frameworks, politics and daily negotiated practices – the relationship among gender, sexuality, socialisation, stereotypes, citizenship and kinship. An interdisciplinary perspective coming from sociology, queer studies, feminist theories, the epistemologies of the South and social movements studies will be adopted.
Session 2: Gendering Muslim Contexts
Sevgi Adak, AKU-ISMC
This session outlines the main issues in the study of gender in Muslim contexts. It focuses on the idea of "gendering" Muslim contexts and analyses how and why gender is central to understanding Muslim identities, past and present. It provides an overview of the main issues and debates in the literature, as well as the current state of women's rights in Muslim contexts and the main challenges women's rights groups face. As such, the session sets the stage for the following sessions. The focus in the second part of the session will be on the question of women's political participation in Muslim contexts and participation in the labour force.
Session 3: Gender and Space
Sanaa Alimia, AKU-ISMC
Muslim states and societies have some of the fastest rates of urbanisation in the world today and this session looks at how the city transforms gender roles. It pays attention to how women, third gender/ transgender, and non-binary individuals navigate and create space in the city. There will be three specific areas of focus, which include: how individuals and groups are present and mobile in public space (driving cars, using public transport); how the city allows individuals and groups to create spaces for the expression of fashion, romance, and leisure; how space in the city is given meaning through "placemaking", including in local neighbourhoods. Stepping beyond the city, the session will also look at how Muslim women use digital space as a platform to engage with women's rights.
Session 4: Violence, War and Gender
Sanaa Alimia, AKU-ISMC
This session engages with two different conceptual definitions of violence and how this impacts Muslim women. The session is divided into two halves. First, the session explores gender-based violence in Muslim settings with specific attention to gender-based violence and "honour" killings. Second, the session explores the impact of war on women and gender relations - and the gendered nature of war - through examples in the historic and contemporary Muslim world.
Session 5: Gender and Sharia
Jonas Otterbeck, AKU-ISMC
This session focuses on normativity as expressed in Sharia, the jurisprudence of Islam. Gender is crucial in almost all discussions of Sharia and has been so historically. But Sharia is not a single text set in stone. Rather, it is the discourse on jurisprudence as expressed in texts and other practices. Together we will look into the gendered logic behind key ideas and rulings through a number of historical and contemporary examples. We will also discuss contemporary resistance to ingrained interpretations and the possibilities of the ethical turn in Sharia scholarship.
Session 6: Men and Masculinities
Jonas Otterbeck, AKU-ISMC
This session will explore the issue of gender in relation to men and masculinities. The ideals and conditions of practising masculinity is far too seldom approached in research but some important progress has been made the last two decades. Taking our departure in Sarah Ahmed's thoughts about phenomenological directionality and representation, but also the discussions about ethical selves, this session will analyse and discuss some examples of different masculinities among Muslims. It will explore the interconnectedness between tradition, religious norms, class, economy, education and lifestyle expectations.
Session 7: Gender, Everyday Islam and Women's Empowerment
Sevgi Adak, AKU-ISMC
This session discusses how gender identities are constructed, contested and performed in micro-politics of everyday life. Following the literature on feminist anthropology of Islam, it will focus specifically on the ways in which ordinary Muslim women mobilise their capacities to claim their space in the religious domain and in the shaping of Islamic practices. To illustrate this, various examples of "women in mosques" movements will be discussed. This discussion, then, will be followed by a conceptual one on women's empowerment in the light of the recent debates on the postcolonial feminist critique of women's agency as a feminist agency.
Session 8: Gender and Migration: Shifting Grounds
Azadeh Yamini-Hamedani, Simon Fraser University
The UN Refugee Agency estimates the existence of 70.8 million forcibly displaced people worldwide: twenty-six million live as refugees and four million are asylum seekers. Starting in 2017 more than half of all refugees came from three countries: Syria, Afghanistan, and South Sudan. Given its geographical location, Italy has seen an unprecedented influx of refugees from the Middle East and Africa. In 2017 alone it had 167,335 refugees and 186,648 asylum-seekers arrive at its shores. Deemed as a "migrant crises," public opinion has been split on the ethical and practical implications of providing refuge while serving as a ploy for the rise of far-right political parties in Italy and across Europe. Mindful of the current historical moment as well as the location of the summer school we will embark on documenting the untold stories of women seeking refuge at Italy's shore. Before embarking on this documentary process and in order to understand the plight and power women in exile we will read Sophocles' Antigone, Hannah Arendt's chapter on "The Decline of the Nation-State and the End of the Rights of Man" in The Origins of Totalitarianism, and Gao Xingjian's The Other Shore.
Session 9: Women's Activism and Feminism
Sevgi Adak, AKU-ISMC
This session looks at the history of women's political activism in Muslim contexts and examines the legacy of this history for the women's rights struggle and the relationship between different women's organisations today. Following this historical overview, the session especially focuses on the recent debate on Islamic feminism and the various implications of this debate for feminist activism and solidarity among women's movements in Muslim contexts. The session also addresses the wider impact of this debate regarding the questions of women's place in Islam and secularism.​
Tuition
1200 Euros for students; 1500 Euros for professionals.
Tuition includes accommodation in single rooms on the VIU campus on the island of San Servolo, breakfast and lunches on all class days and the excursion fee.
Who can apply?
The programme is open to advanced undergraduate students, graduate students and those with a prior interest in the subject or a record of study in a related topic.​
Application
Please send a CV and a statement of motivation to edward.grassby@aku.edu​
Application deadline: 30 April 2020
Details about the payment of the tuition fee will be sent following enrolment onto the Summer Programme. ​Official enrolment onto the programme will be confirmed once the admission process is completed and the tuition fee is paid. ​
Last updated Feb 2020
About the School
ISMC was founded in 2002, seeking to occupy vacant space in the discourse on the Muslim world by promoting scholarship that opens new perspectives on Muslim societies. We consider key issues such as t ... Read More
ISMC was founded in 2002, seeking to occupy vacant space in the discourse on the Muslim world by promoting scholarship that opens new perspectives on Muslim societies. We consider key issues such as tradition and modernity, religion and the state, pluralism and unity, and the nature of community in an era of global connection and change. Our mandate is to address the fundamental challenges of the human condition as they are expressed across the diverse societies of the Muslim world and its diasporas. London offers the ideal location for the Institute, with its international flavour; excellent cultural scene, both historic and contemporary; thriving arts and academic communities; and as a city in which freedom of thought and expression are encouraged.
Read less