Summer Course in Packaging Design
Home ›
Summer Course in Packaging Design
Program Description
The Summer Course in Packaging Design teaches professionals how to formally and graphically communicate the features of a given product taking into account social awareness and environmental responsibility.
As markets grow more competitive, the concept of packaging is becoming more relevant and innovation rises a crucial factor in standing out from the competition. Packaging is supposed to not only envelop and transport but also communicate and make an impact, as well as keeping the product in good condition while respecting the environment.
The content of this course revolves around the key elements in packaging design: branding, sustainability, and volumetric and structural design. Students will also work on developing packaging proposals for companies in various fields (food, healthcare, cosmetics, etc.).
Objectives
To understand packaging, its history and its relationship with our everyday lives through design.
To learn to innovate in the area of packaging.
To understand and apply ethical environmental commitments to packaging projects.
To acquire a methodology for creation, definition, and execution.
To understand the job of Art Director and/or Packaging Director.
To analyze a variety of containers and packages at the structural level and define which is most appropriate for each project.
To study the application of graphics to containers, packages, and branding in packaging.
To understand how each step in the design process and its execution is managed.
Methodology
The Summer Course in Packaging Design combines an individual exercise (1 per week) with a group exercise (4 weeks) and a visit from experts in this field.
The course is divided into four blocks: Art Direction, Volume Design, Graphics, and Management.
It includes Master Classes on the following topics: Branding/Visual Identity for packaging, Sustainability in the Container and Packaging field.
Volumetric and structural design (bottles, dispensers, pouches), notions of engineering for packaging design and pre-press (transferring ideas to the desired quality, printing).
Student Profile
Students and professionals in Communications, Industrial Design, Graphic Design, and Marketing and those interested in packaging design in general, who wish to specialize in the field of containers and packages.
It is indispensable to know the basics of technical drawing and image processing.
Coordinator
Iñaki Remiro
Postgraduate in Packaging Design and Design Thinking Certificate at Stanford. Design consultant and professor. Packaging Design Manager at Almirall.
Jordi Blasi
Industrial Designer. Currently collaborates with Estiluz, Vilagrasa, Made Design, Pedret Barcelona, Leds-C4 and Faro Barcelona. Combines his professional job with teaching as an editor of media specialized in design for outstanding magazines like On Diseño and Experimenta.
Last updated Jan 2020
About the School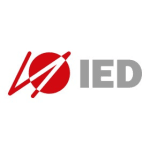 The IED Barcelona is a workshop for conducting analysis and research applied to material culture, a focus it is destined to develop increasingly in the future.
The IED Barcelona is a workshop for conducting analysis and research applied to material culture, a focus it is destined to develop increasingly in the future.
Read less