Summer Course in Beachwear Design
Home ›
Summer Course in Beachwear Design
Program Description
The Summer Course in Beachwear Design teaches students the process of designing and structuring a swimwear collection, which includes patterning and modeling.
Swimwear is growing in popularity around the world, and Spain is leading the way thanks to the exceptional companies it has in this sector.
With lectures, practical sessions, workshops, and visits, students are guided into the world of beachwear to learn about competitors, management, distribution, suppliers and brands, as well as discovering how to structure a collection. By the end of the course, they will be ready to design their own capsule collection and produce a complete catalog.
Objectives
Understanding the market and the different channels within the collection structure retailers, hypermarkets, brands and designer brands.
Enabling future professionals to structure their own collection plan according to the target they want to reach and the distribution channel they want to sell through.
Acquiring a thorough knowledge and real-life command of the different printing techniques. The goal is to make a personal print at the IED printing center.
Learning how to present and specify their own creations following the different procedures designers use to send their designs to production, with technical specifications and measurement charts of the finished garment.
Studying the methods of swimwear sewing, construction techniques, and pattern making.
Providing an introduction to the prototype fitting session and testing, in order to be able to contribute comments and correction for subsequent iterations.
Each student produces a personal "dossier" with a collection plan, print development, and patterns, including a photo shoot of the samples.
To sum up, the main objective is to train and professionalize fashion designers in the specific field of swimwear design so they can develop a collection.
Methodology
The structure of the course is intended to match the real-life work experience in order to provide a solid foundation of knowledge and skills. The course is heavily focused on practice, store and workshop visits, and projects in order to ensure solid integration with the beachwear industry.
All the classes have a brief theoretical introduction in order to establish basic concepts and ideas; but the course mainly draws on multiple case study analyses and workshops, as they are the best way to achieve the global vision required from business-aware future professionals.
Students are coached to achieve a good command of content provided, eventually acquiring the full range of skills and information needed to be capable of autonomously manage the full process of developing and producing a beachwear product.
Visit
Through several visits to the main retailers in Barcelona and mono-brand stores, students are provided with a global vision of the different beachwear distribution channels and collection structures.
Workshop
Workshops are challenging, and they are the best way for students to understand and engage in the different steps in the production of a beachwear collection.
Fabric research: before producing their own print design at the IED printing center, students first have to practice with print and fabric selection using the hundreds of beachwear fabric hangers that the school will provide.
Design and pattern making: guided by a professional, students have the opportunity to challenge their own capacity to conceive a design with a strong retail vision taking into account a range of determining factors, including pattern making and sewing technics.
Capsule collection project
At IED, our extended experience with the summer course format has led to a certainty that a personal project is the most effective way to structure the learning process and make it truly effective.
Student profile
This is an advanced course for students with experience in design (ready to wear, Lingerie, etc) or people working in other areas of the fashion industry with a keen interest in the beachwear sector.
Students must have good command, if possible, of drawing programs like Illustrator in order to produce their own collection.
Job Opportunities
Beachwear designer
Beachwear patternmaker
Swimwear product manager
Coordinator
Laurent Laigat
Many years of experience (France and Spain) in coordination of textile collections, in positions of product manager, design director and creative coordinator of a design team, in several sectors like activewear, outdoor, skiwear, intimate, beachwear, denim, and licensing design for brands or characters. In 2009 I created my design studio focused on design & product development, licensing design and licensing consulting.
Last updated Jan 2020
About the School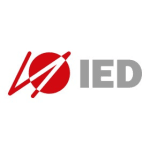 The IED Barcelona is a workshop for conducting analysis and research applied to material culture, a focus it is destined to develop increasingly in the future.
The IED Barcelona is a workshop for conducting analysis and research applied to material culture, a focus it is destined to develop increasingly in the future.
Read less