Summer Course: Law (Ages 16-18)
Home ›
Law ›
Summer Course: Law (Ages 16-18)
Read more about this program on the school's website
Program Description
Law Summer School Programme Overview:
Programme: Law
Fee: £4,595
Course Length: 2 weeks
Course Type: Residential
Locations: Cambridge University colleges
Looking forward to a career in Law? Come to our award-winning law summer school and be taught by highly regarded expert legal professionals.
Cambridge Law Summer School Summary
Designed for aspiring undergraduate students aged 16-18 years old, the Immerse Law summer school programme offers participants an exciting glimpse into the life of a university Law student. During the law summer programme, participants will be introduced to Law as an academic discipline while looking at the everyday reality of the current legal system of England and Wales.
For most participants, the study of Law is completely new. Secondary school curriculums rarely touch on this challenging subject, meaning the initial year of undergraduate studies can feel challenging at first. This Law summer school course serves to bridge that gap, helping students build a solid foundation of essential knowledge, theories, and concepts in a programme designed and taught by experts from some of the world's leading universities. By the end of the summer law school programme, participants will have taken part in a comprehensive curriculum covering the essentials of constitutional, criminal, human rights, and EU law.
Outside of the classroom, learning is supported with planned activities and complementary university preparation workshops. For example, participants will leave the comfort of the lecture hall to see the law in action during a visit to the Cambridge Magistrates' Court. Additionally, all programme participants are invited to take advantage of a series of LNAT workshops where they'll learn how to study for the challenging Law National Aptitude Test.
Immerse is an inspirational academic summer Law course for the intellectually curious.
Law Summer School Key Benefits
Develop an initial understanding of the core topics included in a first-year curriculum
Explore the interconnected history of the UK, EU, and international law
Develop your unique voice as a lawyer, presenting original arguments during a mock trial
Visit a working courtroom to observe the law in practice
Understand the complicated systems governing criminal law in England and Wales
Debate the controversial implications of continuing to practice tort law
Law Topics Covered
Structured to challenge and inspire, the Immerse summer Law school programme provides a diverse, stimulating look at the English legal system and the laws that structure modern society. Participants will start with an introduction to constitutional law, examining the legal relationships between the UK and its devolved constitutional structures of Scotland, Wales, and Northern Ireland.
Throughout the summer Law school programme, new theory and knowledge will regularly be presented through the lens of current events. For example, as participants learn about the intricate network of laws governing the EU, they will discuss the role of the Charter of Fundamental Rights and the current relationship between the EU and the legal systems of its member states. Conversely, as they discuss the current legal system in this country, they'll talk about the UK's gradual move towards a more federal structure and the role of parliamentary sovereignty today.
Towards the end of the Law school summer programme, participants get a chance to visit a working courtroom, observe barristers as they present legal arguments, and see firsthand what it's like to speak in court. Back in the classroom, they will use this experience (and everything they've learned) as they participate in a mock trial with the rest of their peers.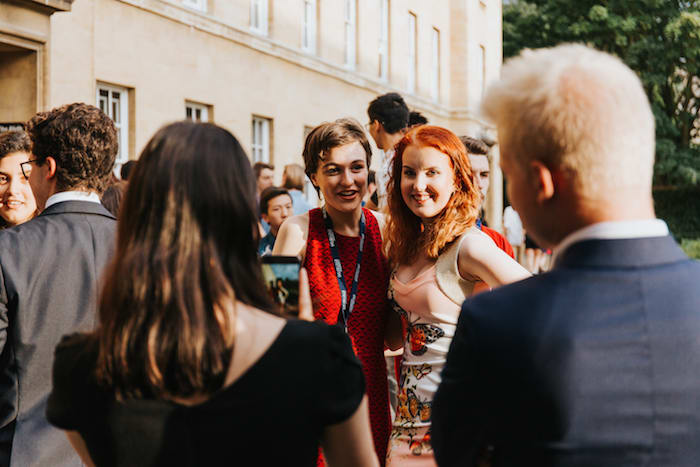 Cambridge Law Summer School Course Outcomes
The goal of this summer law programme is to give participants the knowledge and skills necessary to better understand academic explorations of Law at a university level. Many of the modules in our curriculum will appear in students' first and second years of university and have been carefully selected for this reason. Each day's learning is supported by stimulating in-class debate, hands-on activities, and the guidance of expert tutors.
In addition to teaching essential university-level topics, tutorials will also focus on the real-life challenges of practising law, including the declining state of legal aid funding, contemporary legal business structures, and recent moves towards more equal participation. Participants will also be encouraged to improve their essay writing and work together with their peers as they seek to defend original arguments. This an essential skill for anyone working with the law: one that participants will find themselves relying on frequently throughout their careers.
Outside of these crucial skills, the summer law school programme also encourages an exploration of participants' own interpretations of the law. Participants will be required to think about a number of challenging legal problems, particularly those concerning ethics, sentencing, and even the particularly complex challenges of human rights law.
During this summer law school programme participants will:
Learn to formulate original arguments and coherently express complex lines of thought
Delve into the field of tort law, critically examining the concept of 'duty of care'
Discuss the issues with our current division of labour between solicitors and barristers
Analyse how human rights are given legal protection in today's courts
Consider the mechanics of sentencing, focusing specifically on the challenges surrounding murder/manslaughter cases
Learn what the LNAT involves, how universities use its data, and how best to prepare
Examine the legal structure of the EU and its influence on our own democratic process
Work on a series of challenging problems, compose short essays and discuss questions of ethics
Students in this course will receive personalised feedback from their tutors about their performance, the material covered, and even a list of individualised suggestions for further study.
Timetable
The timetable shown below offers an insight into the typical daily schedule, although this may vary depending on the events planned on the given day.
A typical day
08:00 - 09:30 Breakfast
09:30 - 11:30 Morning academic session
11:30 - 13:30 Lunch
13:30 - 15:30 Afternoon academic session
16:00 - 18:00 Academic workshop / Afternoon activity
18:00 - 19:15 Dinner
19:30 - 22:00 Evening social event
Start the day with either a continental or cooked breakfast in the college dining hall. A wide variety of breakfast items helps participants prepare for the challenging day ahead.
Case Studies
Katya Stokes, United Kingdom
Law Alumna 2016
Katya participated in our Law programme in 2016. Here's what she has to say about her time with Immerse Education:
Studying with Immerse was a very intense experience, but well worth the effort. Because of my time with Immerse, I knew which subject I wanted to study at university, and had a better idea of what to expect once I got there. My favourite part of studying with Immerse was getting the opportunity to learn a bit about my subject before committing myself to applying for that subject, which I would not have done otherwise.
Spending two weeks living and studying in a historic college in a legendary university, where hundreds of students have started their journeys was inspirational and gave me a chance to hear some of the stories about students at Cambridge that one might not hear about at an Open Day or as a tourist.
Since studying with Immerse I have finished school and moved on to study Law at Durham. Now I'm continuing with my studies, as well as starting to look ahead to what I want to do after finishing university - whether that be looking for a job or going on to further study.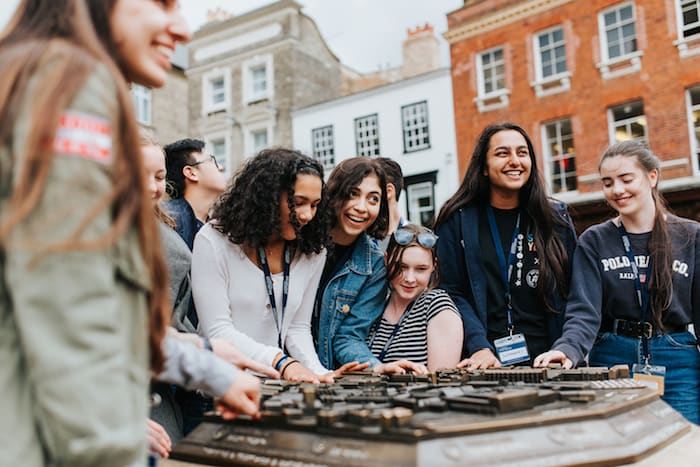 Graduation & Participant Assessment
The final evening of the programme celebrates the achievements of each participant in a graduation ceremony that's followed by a Gala Dinner.
Throughout the Cambridge summer programme, our Immerse tutors will monitor student engagement with the topics that they have been taught. Once the programme has finished, the tutor will write a Participant Assessment that will evaluate how the participant responded to the materials they were introduced to, what progress they made during the sessions, and offer recommendations on how to most effectively advance participant's understanding and interest in the topics that have been explored.
We strongly believe that our Participant Assessments are a crucial element of the learning process and reflective of our commitment to the highest standards of education.
Last updated Oct 2019
About the School

Immerse Education is a two-week residential academic programme in Cambridge with a diverse and enriching curriculum, designed for 13-18-year-old students – providing a taster of what it's like to stud ... Read More
Immerse Education is a two-week residential academic programme in Cambridge with a diverse and enriching curriculum, designed for 13-18-year-old students – providing a taster of what it's like to study a subject at a higher level.
Read less