Summer Course: International - EU Affairs and/or French Language and Society
Home ›
Summer Course: International - EU Affairs and/or French Language and Society
Program Description
Do you feel like visiting the European Institutions, study EU Affairs and French language at the same time this summer? Welcome to Sciences Po Lille Summer School!
The 2021 Summer School proposes an innovative programme around 2 tracks:
International - EU Affairs
French Language & Society
Professors teaching during the Four weeks of the Summer School will have the opportunity to teach small groups of students and propose methodological and interactive approaches. Students will divide their time in Lille between modules which focus on International and European affairs, including issues such as the European identity and values, migration and conflicts. The courses in The French language aims to enhance and perfect their language skills as well provide some understanding of the contemporary aspects of French society. Sciences Po Lille's Summer School offers a variety of field trips and social events.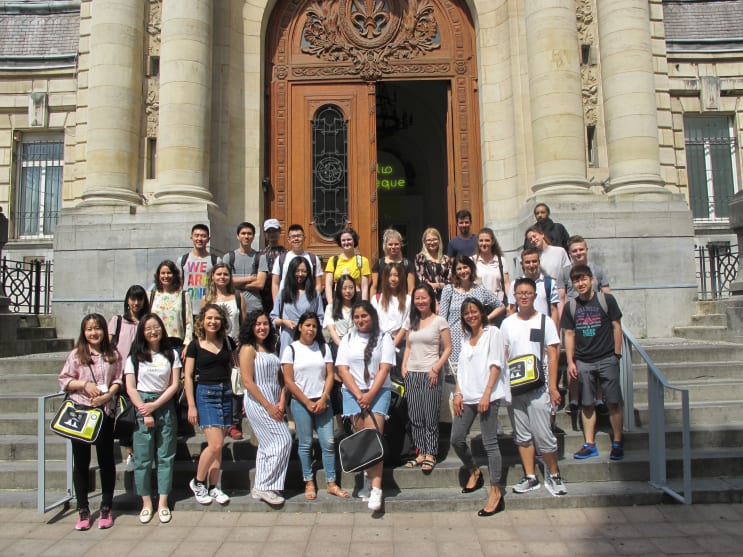 Most of the courses are conducted by international guest professors and will take place over the duration of 4 weeks. All teaching for the Summer School is in English and limited to 40 participants.
Local cultural visits, various social events will be offered to the students as well as conferences, a visit of Lille, a field trip to Paris (optional) a study trip to Brussels and the EU institutions, cooking classes, etc.
Course Descriptions:
INTERNATIONAL – EU AFFAIRS
RETHINKING THE EUROPEAN UNION
This module takes an in-depth look at the state of the European Union in the 21st century in the wake of the Eurozone crisis. Following an overview of the origins of the current crisis, this module aims to examine critically its consequences and broad effects on the European Union. The module attempts to characterize the European Union as a polity-in-the-making, investigating how far integration has advanced in a number of areas. In the light of the current crisis, it discusses the challenges to the traditional pillars of EU integration – identity, legitimacy and solidarity – in turn questioning the sustainability of the present model of regional integration.
INTERNATIONAL JUSTICE:POLICY & PRACTICE
Considering internationalization and globalization as an accelerator of changes, evolutions as well as a challenge in many aspects, this module shall search the existing legal and policy alternatives in the wake of substantial violations of human rights.
The class should question the appearance and development of a "system of international justice" over the past two decades and how this system functions. It will consider war crimes trials before international, hybrid international-national, and national courts. It will wrestle with criticisms of international justice and how these can be overcome.
Students will be expected to read a variety of texts on human rights topics, from news accounts, to human rights reports, to op-eds to first-person accounts to theoretical essays. They will be asked to think about and react to this material, both in class and via written assignments.
REASSESSING THE PLACE OF RELIGION IN THE EUROPEAN PUBLIC SPHERE
This course is an examination of the social and political dynamics currently shaping the management of religions in the European public sphere. The focus will be particularly on the intertwined relationship between religions and migration as it is represented by the notion of "Muslim immigrants" reaching "secular Europe".
This dichotomous and simplistic view has been negatively affected by Europe's multiple crises, which escalate with the resurgence of an "Islamic" terrorist threat and the growth of right-wing extremism and populist movements. Therefore, the course engages in critically investigating the multifaceted meanings of 'secular', 'religious' and 'secular public realm' in today's Europe.
Presenting the historical legacies and the different types of political secularism currently at play in the European context, it closely analyses specific controversial issues, including wearing ostentatious religious symbols and the debates on the headscarf ban; Islamic preaching and the construction of mosques; the activities of Islamic transnational religious networks; and the flourishing of the halal economy (allowed by Islam) which now includes a wide range of sectors, from sexual segregated swimming pools to hotels serving no alcohol.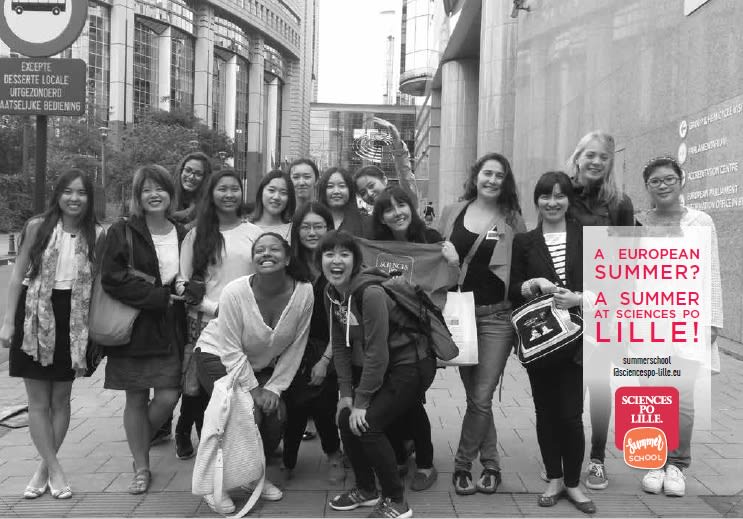 FRENCH LANGUAGE AND SOCIETY
This module aims to develop students' ability to demonstrate some understanding of the French language, as well as speak, read and write French with relative proficiency.
To complete the training, in addition to language classes, we propose to the students that they learn about contemporary French society and cultures by examining its products, practices and perspectives through thematic study.
Using authentic sources such as newspapers and magazines, films, music, stories and literary excerpts students will develop language skills and communicative proficiency in real life settings.
All courses will highlight the importance of culture, history, politics as well as cover the challenges that France is facing at the moment: Globalization, Europeanization, secularism, communitarianism, and examine the role of the central state etc.
Professors will help students to develop communication skills through regular class discussions, one-on-one conversations, role plays and oral presentations with classmates.
The aim of this course is that students will gain fluency in French while increasing their knowledge of France.
Participants will receive a certificate of credits (ECTS) :
At Sciences Po Lille, we offer an Adaptable workload to number of credits needed from 3 to 12 credits (ECTS)

3 to 6 credits for International - EU Affairs
3 to 6 credits for French Language and Society
Duration and Dates - 4 Weeks :
June 21st (Monday) / Orientation, conference and a tour of Lille
June 25th (Friday) / Field trip to Paris
July 9th (Friday) / Field trip to Brussels
July 16th (Friday) / Last Day of courses / Farewell cocktail
2021

Tuitions fees*:
2 tracks : 2 200 €* (Tuition) + 650 €* (Accommodation) + 100 €* (Non-refundable application fee)
1 track : 1 300 €* (Tuition) + 650 €* (Accommodation) + 100 €* (Non-refundable application fee)
Application :
Registration begins: Monday 25th January 2021
Application Deadline: Monday 14th May 2021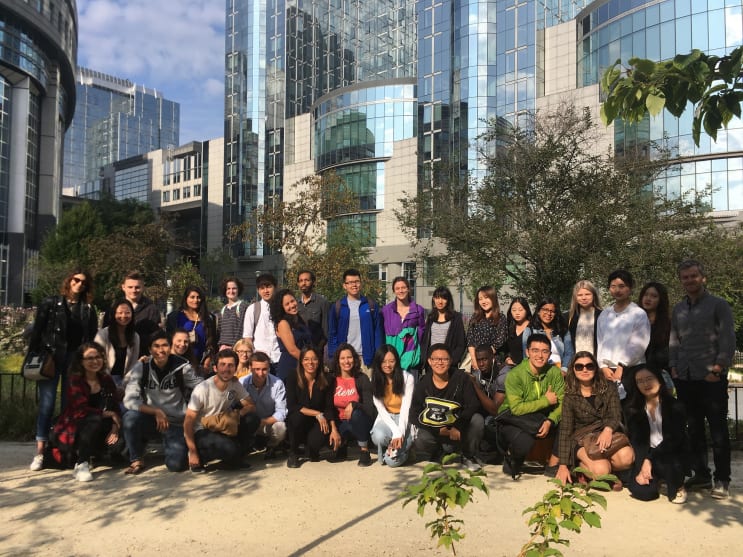 Last updated Nov 2019
Keystone scholarship
Discover the options our scholarship can give you
About the School
Sciences Po Lille is a high selective, public and international institute, which creates the future influencers of social, economic and political powers, in France, in Europe and worldwide.
Sciences Po Lille is a high selective, public and international institute, which creates the future influencers of social, economic and political powers, in France, in Europe and worldwide.
Read less