Summer Course: Computer Science (Ages 16-18)
Home ›
Summer Course: Computer Science (Ages 16-18)
Read more about this program on the school's website
Program Description
Computer Science Summer School Overview:
Programme: Computer Science
Fee: £4,595
Course Length: 2 weeks
Course Type: Residential
Locations: Cambridge University colleges
Summer School Website URL: Computer Science Summer School in Cambridge
Computer Science Summer School Summary
The field of computer science is in an ongoing state of exciting innovation that revolutionises the discipline from one year to the next – not to mention having a huge impact on our use of technology in everyday life. There are few restrictions on what can be achieved with the right knowledge, and for computer science students in today's classrooms, the sky's the limit.
The Immerse Computer Science summer school programme offers participants an exciting insight into what it's like to study Computer Science at university. Through a curriculum developed by experts from world-leading universities, the Computer Science programme teaches secondary school students about some of the most exciting and fundamental topics explored in a typical undergraduate Computer Science degree. Here, students aged 16–18 will learn to bring their ideas to life, creating new programs, and discussing the potential implications of working in a field that adapts so quickly.
Each lesson has been carefully planned by experts in the field, designed to meet participants at their level and gradually push them towards deeper, more challenging content. Participants in this computer science programme will start with the basics, and then become familiar with more advanced, contemporary movements in computing such as artificial intelligence, machine learning and cryptography. Moreover, participants will consider how these new ideas can be used to solve the world's biggest problems.
Immerse is an inspirational academic programme for the intellectually curious.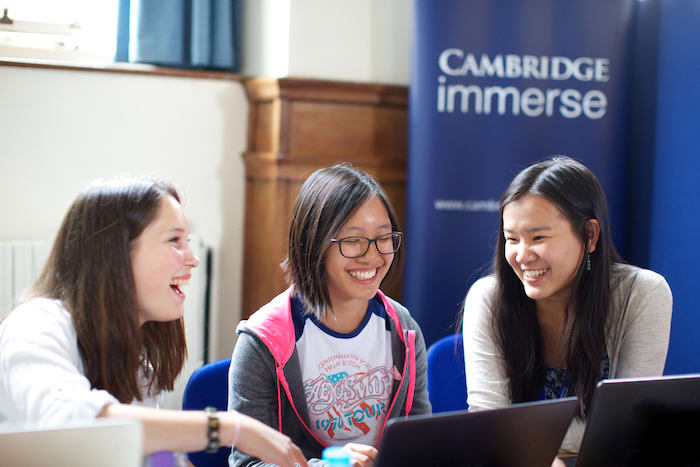 Computer Science Summer School Key Benefits
Explore the science behind Facebook and Google's facial-recognition software
Observe machine learning models in action and discuss the virtually untapped potential of AI
Encrypt, decode, and authenticate information as you learn about the complex world of cryptography
Discuss new developments in cryptocurrency, critically analysing the strengths and weakness of blockchain technology
Get to grips with algorithms, the fundamental building blocks of modern computing
Understand how modern operating systems handle scheduling, multitasking, memory management, and security
Computer Science Topics Covered
The Immerse Computer Science curriculum is broad, giving participants a well-rounded taste of the different kinds of material to expect when studying for an undergraduate degree. As participants advance through the programme, they will gain an in-depth understanding of programming languages, data structures, computer security, and the ins-and-outs of modern operating systems.
Participants will explore how websites are built and function, discover why Blockchain is making so many headlines right now, and see how cryptocurrency transactions take place. Towards the end of the programme, the conversation will turn to AI, where participants uncover the main concepts behind Machine Learning. Finally, they will spend time learning about cryptography, understanding how messages can be encoded, decoded, and cracked as they're passed between parties.
This computer science summer programme has been purpose-built for students of varied ability, between 16–18 years of age. As participants work through the curriculum, tutors will adapt the content based on individual ability, interests, and understanding. In other words, no matter how advanced a student's current understanding of programming may be, the course provides plenty of opportunities to learn new skills, solve tough computing challenges, and write programs that solve interesting problems.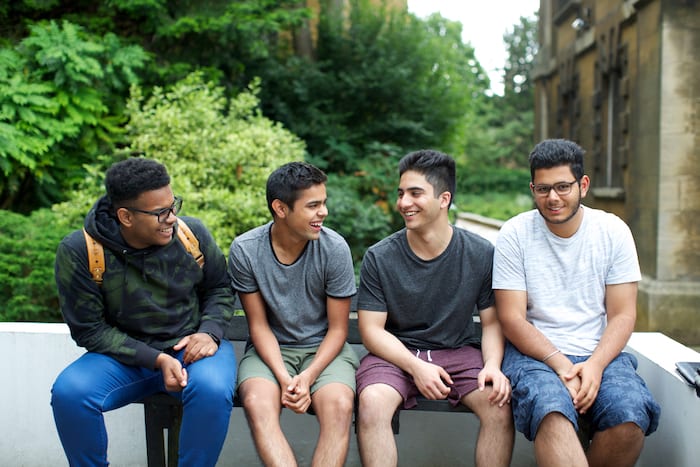 Computer Science Course Outcomes
Immerse programmes bridge the gap between secondary school and university. Participants will be given the tools they need to begin seriously studying computer science at a higher level. Instruction has been designed to interweave different teaching methods, engaging students in both hands-on, practical computer science challenges, as well as guided tutorials from expert tutors. This varied approach helps to solidify knowledge gained through lectures and help make new ideas more permanent.
However, all this knowledge would be pointless without understanding how it can be applied to real problems. As such, recurring emphasis will be placed on the real-world application of theory, showing how individual computer science skills map to specific job opportunities and industries. Additionally, computer science participants will be assigned a larger, overarching coding project, designed to give them a feel for the kinds of computing problems they'll encounter outside the walls of a classroom.
Leaving Cambridge at the end of their Computer Science summer school programme, participants will feel confident with key Computer Science topics in entry-level undergraduate material, having mastered the pace of learning they can expect in university, and with a better understanding of their own role and abilities as an independent learner.
By the end of this computer science summer programme participants will:
Understand the bigger picture by studying the history, current ability, and future potential of computers
Have completed an independent, overarching project that ties into multiple syllabus criteria
Be able to program functions, loops, and data structures using Python
Have thoroughly explored the three pillars of object-oriented programming
Critically analyse contemporary websites, learning how they're built and deployed
Understand blockchain, cryptocurrency, and how they're set to completely change the world
Learn to optimize a CPU through pipelining, branch prediction, and out-of-order execution
Be able to easily identify the differences between AI, machine learning, and neural networks
Students in this course will receive personalised feedback from their tutors about their performance, the material covered, and even a list of individualised suggestions for further study.
Timetable
The timetable shown below offers an insight into the typical daily schedule, although this may vary depending on the events planned on the given day.
A typical day
08:00 - 09:30 Breakfast
09:30 - 11:30 Morning academic session
11:30 - 13:30 Lunch
13:30 - 15:30 Afternoon academic session
16:00 - 18:00 Academic workshop / Afternoon activity
18:00 - 19:15 Dinner
19:30 - 22:00 Evening social event
Start the day with either a continental or cooked breakfast in the college dining hall. A wide variety of breakfast items helps participants prepare for the challenging day ahead.
Case Studies
Erik Enger Carlson, United Kingdom
2017 Computer Science Alumnus
Erik participated in our Computer Science programme in 2017. Here's what he has to say about his time with Immerse Education:
With the computer science that I in part learned at Immerse, I have now created multiple digital services and companies. Among others the service Catchergames.com, a team building game which has now been used by thousands of students and has helped them develop more of a community at their University, high school or summer camp.
With Immerse I got to meet and learn from ambitious people from all over the world and I now hope to bring my services to even more people.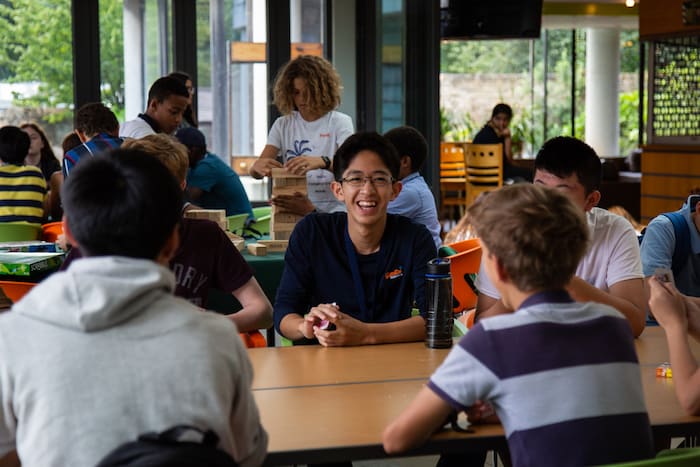 Graduation & Participant Assessment
The final evening of the programme celebrates the achievements of each participant in a graduation ceremony that's followed by a Gala Dinner.
Throughout the Cambridge summer programme, our Immerse tutors will monitor student engagement with the topics that they have been taught. Once the programme has finished, the tutor will write a Participant Assessment that will evaluate how the participant responded to the materials they were introduced to, what progress they made during the sessions, and offer recommendations on how to most effectively advance participant's understanding and interest in the topics that have been explored.
We strongly believe that our Participant Assessments are a crucial element of the learning process and reflective of our commitment to the highest standards of education.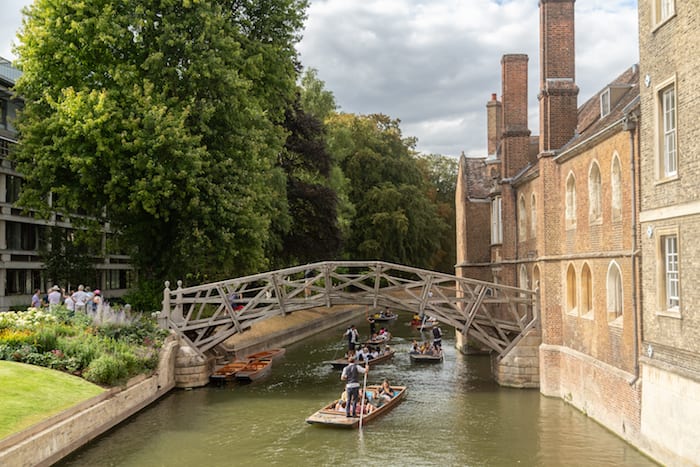 Last updated Oct 2019
About the School

Immerse Education is a two-week residential academic programme in Cambridge with a diverse and enriching curriculum, designed for 13-18-year-old students – providing a taster of what it's like to stud ... Read More
Immerse Education is a two-week residential academic programme in Cambridge with a diverse and enriching curriculum, designed for 13-18-year-old students – providing a taster of what it's like to study a subject at a higher level.
Read less