Program Description
Why choose InFlorence Academy?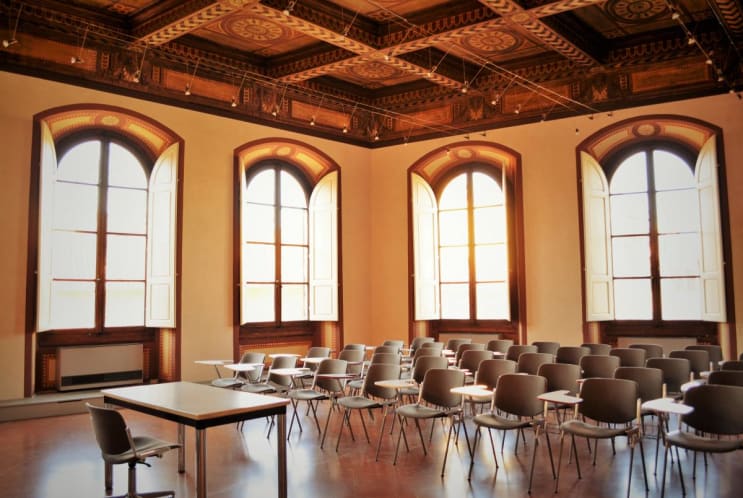 Have the opportunity of studying in a building dating from the 16th Century ... Experience living in the city known worldwide as the "Cradle of the Renaissance". InFlorence Academy can be found in the oldest part of Florence, in the beautiful square of Piazza S. Spirito surrounded by typical trattorias, cafes and traditional artisans' workshops, in the city center but away from the crowded tourist areas. Have the opportunity of studying in a building dating from the 16th Century, rich with history and Florentine charm. Our school is located in Palazzo Guadagni and has 11 classrooms, a multimedia learning center, a conference room, a relax area for students and a large sun terrace. We believe in keeping class sizes small to maintain high-quality teaching standards from our experienced academic staff. Our qualified language teachers have considerable experience in the field of Italian language teaching. They use a variety of innovative approaches to design an ideal course for each particular group. Some members of our teaching staff are also teacher trainers. All our personnel has considerable experience in dealing with students from all over the world so there is always someone who can help you with any problem, big or small!
School of Italian Language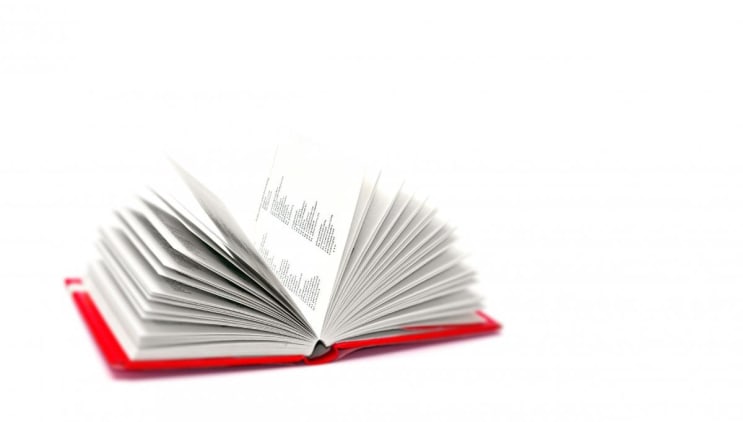 Recognized for US Academic Credits by University of Wisconsin–Milwaukee
The widest range of Italian courses in Florence.
The best learning environment for the highest quality learning experience.
Highly qualified teachers.
Students who regularly attend an Italian language course in Florence will receive, together with the Eurocentres certificate, university credits recognized by any University in the United states. The teachers of UVW make regular inspections of the school of Florence and ensure that there is compatibility between our programs and the needs of the students.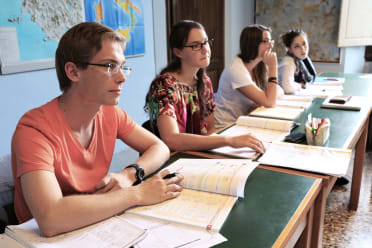 ELEMENTARY ITALIAN I This is a thorough introduction for those with little or no previous experience in Italian. Students build an essential vocabulary and assimilate basic grammar and sentence structures. The class is conducted in Italian: students practice listening, grammar and comprehension exercises, repetition drills and easy conversation.
ELEMENTARY ITALIAN II This course is designed for students who have already had at least one semester of the Italian language. It focuses both on grammar review and conversation, trying to enable the students to feel confident in expressing themselves in Italian.
INTERMEDIATE ITALIAN I Students develop the ability to communicate correctly with expanded vocabulary. Conversational practice improves listening and interpretation skills for better understanding and response. Reading and writing exercises improve skills in understanding prose and writing letters and simple messages. Admission is based on testing in Italian.
INTERMEDIATE ITALIAN II Good knowledge of grammar rules is required. The course is based on a review of complex grammar structures and exercises in reading, composition, phonetics, syntax, and style. Students taking this course should achieve a good level of competence and be able to cope with normal situations in Italy. Admission is based on placement test results.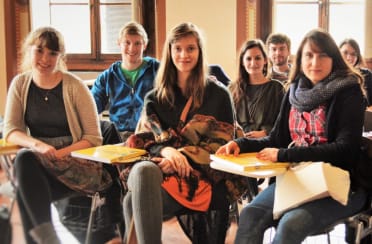 ADVANCED ITALIAN A good knowledge of Italian grammar rules is required to take this course, which consists of a review of the main grammar structures and in exercises of reading, composition, phonetics, syntax, and style. Students taking this course should be able to cope with everyday situations in Italy, to read authentic texts and to talk about cultural elements (both orally and in written essays). Admission is based on placement test results.
School of Humanities & Culture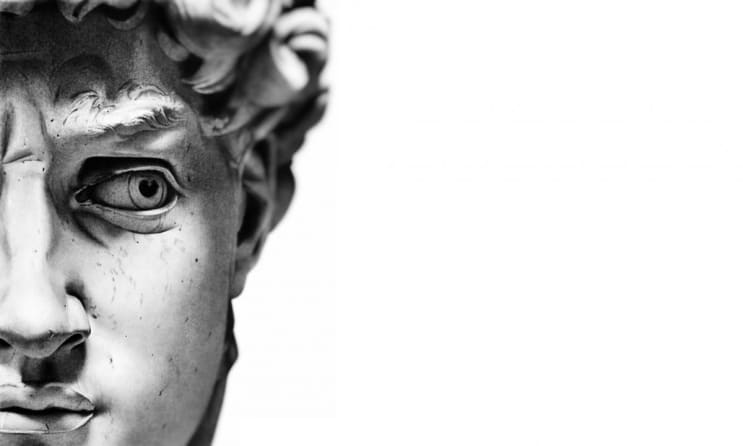 Accredited by Rocky Mountain College of Art and Design
InFlorence Academy offers a variety of traditional and innovative courses in the field of humanities.
These programs are recommended for students who are keen to learn more about Italian History, Art History, Architecture, Medieval History, Dante & Divinia Commedia, Italian Cinema, Food & Culture.
Humanities & Culture Courses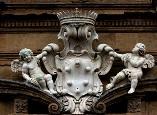 Roots of Capitalism in Italy (12th-16th century) This course examines the beginning of economic growth during late medieval times in the city-states in Italy as a result of commerce and immigration, as well as the cultural influences from the Byzantine Empire and the Muslim world. The course will focus on the rise of merchants and bankers, like the Medici family and on the pivotal position held by Florence in overseas commerce, merchant shipping and its specialization in wool, silk and leather production.
History of Renaissance Architecture The revolution occurred in figurative arts and architecture from the 14th to the 16th century represents a turning point in Western visual culture and overall civilization. Being the most concrete of the figurative arts, architecture represents the most tangible outcome of such a revolution and the direct experience of its constructive and spatial aspects is essential to fully understand our culture and ourselves. This course will deal with the major masters of Renaissance architecture such as Brunelleschi, Leon Battista Alberti, Leonardo da Vinci, Michelangelo, Raffaello, and Palladio.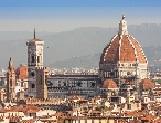 History of Florentine Art and Architecture This course is a journey through different centuries and covers the Roman era, Romanesque and Gothic Middle Ages, Renaissance, and some examples of Baroque. It offers the opportunity to visit and compare various buildings of different periods and styles. Architectural Drawing This course introduces students to the practice of free hand drawing and subsequently to its application to the architectural design process. The course will introduce drawing as a way of thinking, as a visual perception, as a means of observation, judgment, storytelling, and representation. The process of drawing will be considered as an experience, as a relationship between man and world. Technology and Building Materials Materials and technology choices have as strong an impact both on the symbolic and expressive value as on the performance of the architecture.The course presents for each material: properties, processing methods, aesthetic significance and performance about the construction choices adopted as guidelines for proper design.
Exploring Italy: an Overview of Italian Culture & Society This course is an overview of contemporary Italian culture and society with historical references. It is aimed at developing a better understanding of Italy and its culture with emphasis on the history and culture of Florence. The selection of readings is gathered from a variety of sources. The heterogeneous character of the collection reflects the Instructor's belief that the study-abroad-student should be open to many ways of learning - from reading Dante to watching a film by Rossellini, to shopping in an Italian food market as part of the study of traditional Italian food. This, in combination with site visits (fifty percent of the course is taught during field trips), will widen and sharpen the student's perceptions during the time spent not only in Florence, but in Italy and Europe.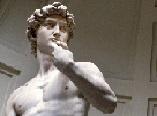 Art History: Italian Renaissance The most flourishing period of the city of Florence goes from the early fourteenth century to the late sixteenth century. Most of this period is known as Renaissance and produced a large number of great artists, who worked in a special environment which encouraged the production of art and architecture for religious, political and personal enhancement. Lessons will focus on some of the main artists of this time (Brunelleschi, Masaccio, Ghiberti, Donatello and the young Michelangelo) and also on the art patrons, particularly the Medici family, who dominated the Florentine scene until the late Renaissance. Dante and Divina Commedia This course includes a brief biography of Dante Alighieri, an introduction to the Divina Commedia - with special attention to Inferno – and some guided tours to "Dante's places in Florence".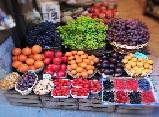 Food and Culture This course applies an interdisciplinary approach to the study of food and sustainability – history, sociology, cultural studies, anthropology, business, politics, science, agriculture, and sustainability – to discover how the individual, community, and society relate to food in the world and especially in Italy. The course also includes guest lectures, site visits, field trips, and hands-on experience. History of Italian Cinema This course examines the historical, social and cultural roots of Italian cinema; it traces its development from Neorealism to the present. The course starts with a general analysis of the post-war period and finishes with the most representative directors of the 21st century.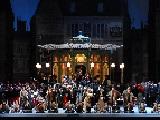 Opera The course focuses the attention on the birth of melodrama in Florence (collocating this event within the entertainment world of the Medici court) and its evolution and diffusion during the following centuries. It consists of listening and analyzing parts of operas (arie) and in reading and understanding some libretti.
Business and Leadership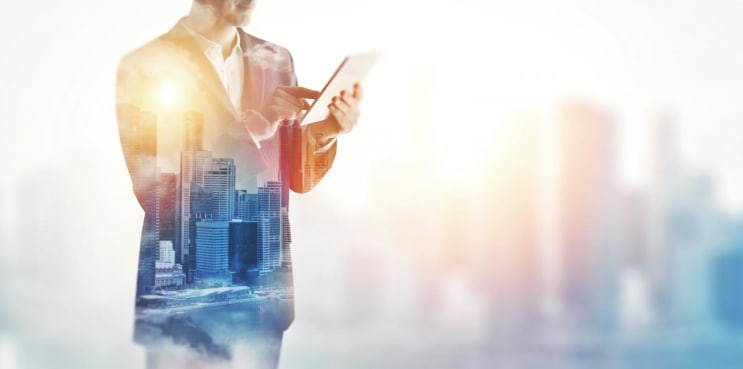 Accredited by Rocky Mountain College of Art and Design
InFlorence Academy offers a variety of traditional and innovative courses in the field of Business and Leadership.
These programs are recommended for students who are keen to learn more about Leadership, Financial Principles, Project Management, Budget, Resources PlanningType, Learning methodologies and Emerging technologies
This program is designed for students who want to learn about current and developing business trends to prepare for successful management in the creative marketplace. Our students will develop a strong understanding of creative problem solving and design thinking, enabling you to approach the marketplace with a unique and well-rounded perspective. BUSINESS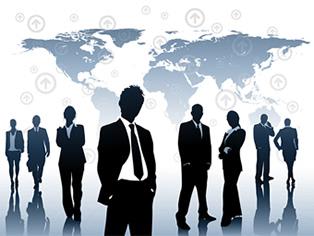 Organizational Leadership: In this course students explore the basic principles of contemporary leadership models and styles.Topics include crafting vision and mission, leading teams, leading during times of crises situations, leadership in turbulent external environments, delegation and decision-making responsibility, motivation/compensation models, and executive leadership from a strategic perspective. Lectures, presentations, readings, and discussions examine what comprises effective organizational leadership. At the conclusion of this course, students will be able to demonstrate understanding and application of policy-making for effective organizational leadership and be able to review, analyze, and make recommendations for decision-making execution in case examples.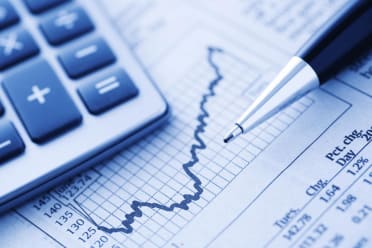 Financial Principles: In this course of the financial sequence students will reinforce their knowledge of financial accounting and develop an understanding of managerial accounting concepts, and their relationship to emerging ventures throughout the Art and Design industry. Topics include practical application of managerial accounting ratios, analysis of basic financial statements, including balance sheets, profit-and-loss statements, and cash flow. Lectures, presentations, case studies, readings, and discussions examine what comprises the essential elements of managerial accounting. At the conclusion of this course, students will be able to understand and demonstrate the basic fundamentals of managerial accounting required for successful business management within the Art and Design industry.
Project Management: In this course, the goal is for students to develop an understanding of the range of managerial tasks and projects required within the Creative industries. Topics include understanding innovation and idea generation, managing innovation in the marketplace, objective models currently used in the creative approach, and organizational structure. At the conclusion of this course, students will be able to demonstrate critical thinking skills in reviewing and analyzing appropriate management models within the creative arena.
Digital Media and Online Marketing: This course focuses specifically on the operational and strategic uses of various digital media and online marketing systems and practices. Topics include the mechanics of online media functionality, planning, target marketing, search engine optimization, and the requirements for building media marketing campaigns. Upon completion of the course, students will be able to construct effective digital media and online marketing plans and campaigns.
Negotiation Skills Budget and Resources Planning: This course examines the principles of negotiations skills and a wide range of pedagogy and schools of thought on what constitutes effective negotiation skills. Topics include prenegotiation valuation-assessment, strategic rankings of all potential bargaining consideration, trade-off matrices for targeted results and consideration, as well as symmetric and asymmetric signaling during the negotiation process. Emphasis is on the practical application of the "Approach-Dialogue-Settlement" process and components in case of examples for personnel contracts, product-service deals, IP sharing, partnership deals, and compensation. Lectures, presentations, case study readings, discussion, and comparisons examine what comprises effective negotiation strategy. Upon completion of this course, students should be able to demonstrate effective pre-negotiation valuation assessment, effective decisionmaking skills when confronted with trade-off matrices, and the ability to read and interpret symmetric and asymmetric signaling attributes during the negotiation process. LEADERSHIP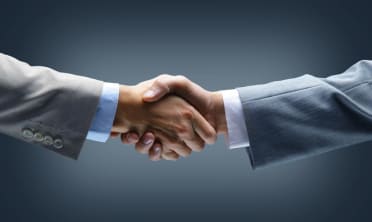 Leadership and Motivation: This course investigates and compares intrinsic and extrinsic motivation to support and enhance learning. Activities include the use of motivational frameworks and plans for instructional methods and media for classroom education, e-learning environments and/or training. Students are also introduced to the concepts and methods of assessment and critique as part of authentic motivation to learn. Developing Multimedia for Learning Environments: This course provides students the opportunity to create didactic instructional media using contemporary research in education and design. Topics include presentation software, video, games, and web technologies with a focus on how to develop and use media in a variety of learning environments. Upon completion of the course, students will have several complete media pieces for use in education.
Leadership for Innovation: This course introduces students to professional leadership strategies with a focus on leadership styles, team dynamics, motivational strategies and change management. Theories are investigated to help learners build strong collaboration and effective communication. Emphasis is on understanding new perspectives in leadership and business based on self-awareness, diversity, and engagement and motivation theories for facilitating change in practice and in thought process. Upon completion of the course, students will understand leadership as a component of organizational culture as it forms their own personal leadership styles.
Leadership Development: This course provides students with real-life experiences through a practicum in observation and mentoring. Emphasis is on the independent shadowing of a leader in their professional field in which they can glean a better understanding of leadership styles, and approaches to problem solving and conflict resolution as agents of change. Students will use their experiences to reflect upon opportunities for institutional and cultural changes that influence their future professional goals. Upon completion of the course, students will have gained personal experience and insight into their roles as leaders bringing with them new skills to impact change.
School of Visual Arts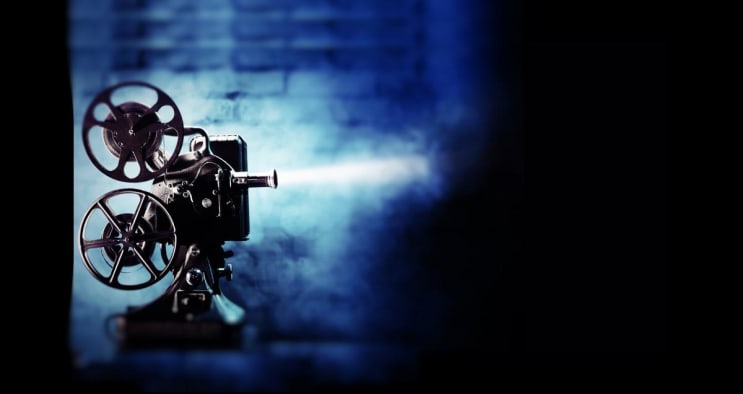 Accredited by Rocky Mountain College of Art and Design
InFlorence Academy offers a variety of traditional and innovative courses in the field of Visual Arts.
These programs are recommended for students who are keen to learn more about Fashion, Design, Painting & Drawing, 3D Animation, Photography, Film/videomaking, Acting for Cinema, Operatic Arts.
Visual Arts Courses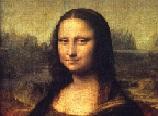 Ancient Painting Techniques The course aims to introduce students to the painting techniques carried out between 1300 and 1500 through the study of major works of the period from Giotto to Leonardo and Michelangelo. Through copying famous paintings, the student will be able to learn the fundamental techniques used; such as egg tempera, gold leaf, oil painting.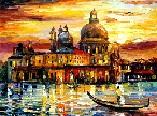 Contemporary Painting Techniques This course is designed to introduce students to the use of new languages, through the study of materials (plastic, various canvases, wood, metal) and painting techniques, ranging from the old traditional colors to the use of mixed techniques (such as color applied with sponge, spatulas and rollers). The combination of new support and painting techniques will help the student to develop a new language and personal painting style. Drawing This course aims to develop basic drawing skills, recognizing form, space, and light. The students will be introduced to the use of various materials such as: charcoal, sanguigna and pencil. Students will work from direct observation and by using these various materials, they will learn to interpret the form of still life and figure drawings with live models.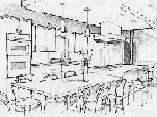 Interior Design The course is aimed at students who are interested in interior design and who want to understand technical and constructional aspects of interior spaces, the methodologies of elaborating the concept of a project and its appropriate representation. The approach is not only technical, but creative, artistic and intuitive. The fundamentals of the course are aimed at providing knowledge of various interior styles, the study of solutions in furnishing, the materials used and the various possibilities in fabrics; patterns, colors, and shades.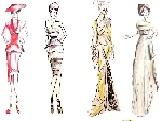 Fashion Design The Fashion Design course aims to introduce students to fashion through multiple pathways, helping them not only to enhance their practical skills for Fashion Design and illustration, but also to acquire a more specific and multifaceted sensitivity toward anything that involves fashion, such as, new trends, technical clothing aspects/styles, influences of history on clothes and the theoretical approaches to develop and create fashion collections.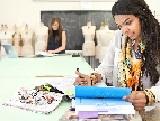 Fashion Marketing In today's modern society Fashion is one of the best means of communication for expressing an individual or collective identity. It is also a complete expression of society and human behavior. Through fashion, we can understand the trends of society. This course is an overview of the latest trends of economy and society in general, applied specifically to the fashion world.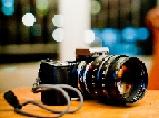 Commercial Photography This course introduces students to the use of the digital camera and digital photography. Students will use computers and applications for editing and adjust photos. This course is designed to give the students a thorough knowledge of fundamental photography techniques such as depth of field, motion and angle of field. They will deal with topics such as landscape, portraits, architecture, and nocturnal photography. The course also provides a wide study on composition and framing.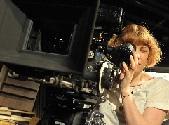 Film and videomaking The Film Making course is based on a simplified practical approach. Cinematography, Screenwriting, Directing, Sound and Editing are the principal topics the students will analyze during their stay. The course explores the creative processes involved in producing an intriguing and marketable script; it explores how professional directors take the script to the screen and how they direct the energies of the cast and crew; it explains how to use cinematography equipment and how to give structure, form, rhythm, and pace to a movie. 3D Animation In the 3D Animation program, on the other hand, computers take center stage. While you'll still be drawing your characters and scenes, your pen will actually be a stylus, and your canvas, a high-resolution screen.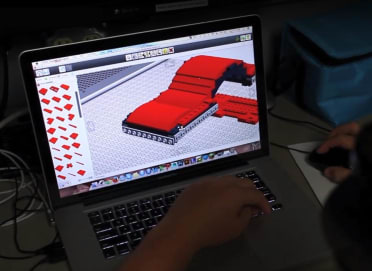 Game Art The Online BFA Degree in Game Art is a professional degree for students needing remote access to the educational requirements for careers in the video game industry. Graphic Design The online BFA Degree in Graphic Design is designed for students needing remote access to the educational requirements for careers in Communication Design and related media.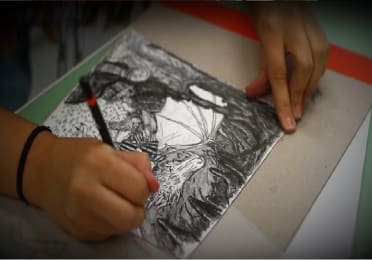 Illustration The department's primary objective is to develop conceptual, technical and business skills necessary to ensure the success of each student. Faculty members who are experienced professional illustrators teach students the principles of visual communication through studio courses emphasizing visual perception, aesthetic awareness, conceptual problem solving and the mastery of skills in drawing and painting using both traditional and digital media to promote imaginative illustrations.
Last updated Nov 2019
About the School
First Italian language school in Florence accredited by the Italian Ministry of Education to teach Italian language and culture to foreign students.
First Italian language school in Florence accredited by the Italian Ministry of Education to teach Italian language and culture to foreign students.
Read less