Program Description
"Estoy contento de haber venido a España" may be your motto while you're in Spain. It means "I'm happy to be in Spain." As a YFU student, you will become part of a family, attend school, and live there long enough to understand what it means to be Spanish!
Glance
Scholarships Available
385 - Holcomb & Farnell Foreign Study Fund
378 - The Grand Forks Scheels Scholarship
368 - YFU Community Grant
384 - YFU Financial Aid Fund
Age Requirement
December 31, 2000 - September 30, 2003.
Students who do not meet this age requirement or will graduate from high school before the start of their program will be considered for admission on a case-by-case basis.
Language: Spanish. No previous language study is required.
Host Family Placement: Host family placement is throughout the country in both cities and rural areas. All host families are located in Santander for the summer Language and Culture Program. Most family members share the responsibility for household tasks like keeping the house clean and preparing dinner. Your new family would love for you to ask how you can help, and they look forward to dinnertime with you to know how your day was and to get to know about your customs and culture.
School: Mid-September through June. A normal school day might start at 8:00 - 8: 30 am and ends around 2:00 pm.
Trips: Optional educational trips are available for an additional fee. The Santander program tuition includes all excursions and activities.
Spanish Language and Culture Program
If you want to learn Spanish there's no better place than Spain, especially through this YFU program! This intensive four-week program offers Spanish (Castilian) classes four days per week in the morning, leaving afternoons free to explore and participate in group excursions. You will live with a host family in Santander, an ancient town and beach resort in the north.
In addition to living with a host family, during past summers, students have that the opportunity to discover the riches of history and culture that Spain has to offer on excursions to places like the Magdalena Palace Peninsula, the charming ninth century village of Santillana del Mar, and an optional bullfight.Participants may also spend their days going to museums, an aquarium, a planetarium, botanical gardens, and beaches.In addition, many exciting activities are planned during your stay in Santander, including salsa and merengue dance lessons, an art class, traditional dinners, shopping in the many city markets, and Roman Route hiking. Click here for last summer's Santander itinerary.
Academic Programs
During your time in Spain, you will live with a host family and attend a local high school. Part of your experience will be:
School: Spanish schools are academically challenging. You'll find yourself taking courses with students who are preparing themselves for university education. Students are usually placed in an "Instituto" and will have eight compulsory subjects, four of which are common to all students while the rest are specific to the learning track you choose. You can choose from five tracks: art, natural science, and health, humanities, social studies, or technology. Most schools offer sciences, humanities, and social sciences, while very few have the art and technology path (there are usually special schools for Art or Technology). Most exchange students choose the social sciences track, as it is the most interesting for them and has the greatest variety of subjects. You'll learn about Spanish history and literature, have the chance to work on language fluency, and maybe even study one of the regional languages (if your host family lives in an area where there is a co-official language)— Basque, Catalan, Galician, or Valencian.
Please note: Students may not be able to receive a transcript or a record of grades. Some schools are able to issue a certificate of attendance. Placement at a particular grade level cannot be guaranteed.
Orientations: All students applying for the semester or year program must be available for a mandatory 3-day National Pre-Departure Orientation, which usually takes place in mid-July. This orientation is a required part of the program aimed at preparing students for their experience overseas. All students will participate in a one-day local pre-departure orientation in May or June. Upon arrival in Spain, you will attend a 1-2 day long arrival orientation in Madrid before traveling to your host family. Year students will also be invited to attend a mid-year orientation, and all students attend a re-entry orientation before departure to reflect on their experiences.
Additional Costs: Some students may be asked to attend private schools at an additional charge depending on the location and circumstances of their host family. All students should be prepared to pay for textbooks (approximately 250 euros) and school transportation costs. Students struggling with the Spanish language may be asked to enroll in supplemental language tutoring.
Visa Information: The visa process for year and semester students can be rather complicated. Students are likely to be required to present their visa applications in person, so they should budget for travel costs to and from the Spanish Consulate in their jurisdiction. A copy of your passport and a copy of your official transcripts affixed with the Apostille of the Hague will be needed several months in advance of departure, as our partner in Spain will need to begin working on obtaining visa documents for you. Students who are applying to study in Spain after high school graduation should have their junior year transcripts legalized.
Students staying in Spain for more than 180 days will need an FBI Background Check, which should be submitted as soon as your participation is confirmed in the program. Failure to do so may result in delays beginning the visa application process, or may even mean you are not able to get your visa in time to depart. You will likely be required to present your visa application in-person, and you should budget for travel costs to and from your consulate if it is not located nearby. Your Admissions Counselor can provide additional information about the visa process.
Tuition includes
Placement with a host family
Enrollment in a local Spanish high school (or language classes for students on the Santander program)
Airport transfers
Domestic and international travel
All pre-departure and post-arrival orientations
Pre-program support by trained YFU staff
Support from a YFU Spain Area Representative while on program
Comprehensive insurance
Program tuition does not include personal spending money. YFU Spain recommends that students plan for about €120 for every month that they are on the program.
Application Deadline
The application deadline for all winter and spring departure programs (January-March) is October 1. The deadline to apply for scholarships is December 1. The deadline for all summer or fall departure programs (June-September) is March 15. Programs can fill up before the deadline, so we encourage early submission!
Last updated Feb 2018
Keystone scholarship
Discover the options our scholarship can give you
About the School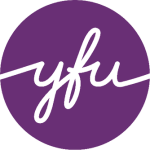 YFU's distinctive brand of cultural exchange opens minds and hearts, enables learning that transforms lives, and ultimately helps to make us citizens of one world. While it is true that all travel bro ... Read More
YFU's distinctive brand of cultural exchange opens minds and hearts, enables learning that transforms lives, and ultimately helps to make us citizens of one world. While it is true that all travel broadens perspective and exposes the traveler to new experiences, YFU's programs transform who you are and permanently change the way you see.
Read less