Program Description
Historic villages and castles, fertile plains, and the majestic Carpathian mountains are just some of the things that YFU students to Romania get to see and experience!
Glance
Scholarships Available
385 - Holcomb & Farnell Foreign Study Fund
378 - The Grand Forks Scheels Scholarship
368 - YFU Community Grant
384 - YFU Financial Aid Fund
Age Requirement
Fall/Year: October 1, 2000 - August 1, 2003. Summer: June 1, 2000 - June 1, 2003.
Students who do not meet this age requirement or will graduate from high school before the start of their program will be considered for admission on a case-by-case basis.
Language: Romanian. Romanian is a romance language related to Spanish, Reto-Roman, and French. It is very similar to Italian. Previous language study is not required.
Host Family Placement: May be located throughout the country, often in medium-sized cities with a carefully selected, native Romanian-speaking host family.
School: Begins in mid-September and ends in mid-June, with Christmas and Easter vacations.
Summer Program
If discovering new cultures and people appeals to you, try out a five-week homestay in Romania! You'll live with a Romanian host family and have an opportunity to immerse yourself in Romanian, absorb the colorful culture, and make new friends in your local community. Since school is not in session while you are there, you have a high degree of flexibility with how you wish to spend your time. YFU Romania will organize activities for all of the YFU exchange students from around the world who chose to make Romania their home for the summer. You can also spend time joining extracurricular clubs, playing local sports, attending local fairs and events, and even volunteering in the community you live in! You'll begin your program with an arrival orientation to prepare you for your experiences abroad, and then you'll have a chance to reflect on your time during a re-entry orientation at the Black Sea.
Academic Programs
As a YFU student in Romania, you will live with a Romanian host family and attend a local high school. Part of your experience will be:
School: YFU exchange students will attend a Romanian public high school, called Liceu or Colegiu (college-preparatory school) and take classes in one of two main fields of study: sciences or humanities. A ten-point grading system is used, with the highest level being 10 and 5 denoting a passing grade. Your school will place you according to your age and previous academic performance, usually in the 10th or 11th grade. Gap year students will most likely be placed in the 12th grade, although it will be up to your school to decide. Enrollment in bilingual English, German, Spanish, or French classes is possible.
Language Classes: A Romanian basic language course is available for an additional fee of approximately 500 Euro. This price includes two weeks of language lessons upon arrival as well as assignments and tutoring by YFU staff. After two weeks, students are provided with a booklet and CD so they can continue their language classes in their Romanian host city.
Tuition includes
Placement with a host family
Enrollment in a local Romanian high school
Airport transfers
Domestic and international travel
All pre-departure and post-arrival orientations
Pre-program support by trained YFU staff
Support from a YFU Romania Area Representative while on program
Comprehensive Insurance
Additional Information
Orientations: All students applying for the semester or year program must be available for a mandatory 3-day National Pre-Departure Orientation, which usually takes place in mid-July. This orientation is a required part of the program aimed at preparing students for their experience overseas. All students will participate in a one-day local pre-departure orientation in May or June.
Upon arrival in Romania, students will attend a 3-day orientation seminar along with YFU exchange students from all over the world. Students staying for the full academic year will have the chance to participate in a mid-year international orientation seminar run by YFU Romania, which includes a city tour and cultural visits. During this seminar, you will have the opportunity to meet international students currently spending their exchange year in Bulgaria, Moldova, and Greece. You'll end your incredible experience in Romania with a two-day re-entry orientation. All orientations costs are included in program tuition.
Additional Costs: There may be school fees for textbooks, activities, trips, and transportation to and from school. Program tuition does not include personal spending money. YFU Romania recommends that students plan for about €120 for every month that they are on the program during the academic year and €150 during the summer.
Important Information: Students who have previously participated in an exchange year or semester in another country are ineligible for the Romania year and semester programs.
Visa Information: Please note that students should be prepared to pay a €130 (approximate) residence permit fee to the Romanian National Authority for Foreigners. Further information about visas will be provided upon enrollment.
Application Deadlines: The application deadline for all winter and spring departure programs (January-March) is October 1. The deadline to apply for scholarships is December 1. The deadline for all summer or fall departure programs (June-September) is March 15. Programs can fill up before the deadline, so we encourage early submission!
Last updated Nov 2020
About the School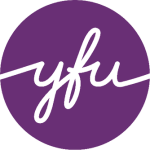 YFU's distinctive brand of cultural exchange opens minds and hearts, enables learning that transforms lives, and ultimately helps to make us citizens of one world. While it is true that all travel bro ... Read More
YFU's distinctive brand of cultural exchange opens minds and hearts, enables learning that transforms lives, and ultimately helps to make us citizens of one world. While it is true that all travel broadens perspective and exposes the traveler to new experiences, YFU's programs transform who you are and permanently change the way you see.
Read less