Program Description
Language. Art. Architecture. Religion. Food. Fashion. Business. Technology. Industry. It only takes a day to traverse the beautiful landscape from north to south of this country, but it takes so much longer to truly understand its culture and people.
Glance
Scholarships Available
385 - Holcomb & Farnell Foreign Study Fund
368 - YFU Community Grant
384 - YFU Financial Aid Fund
Age Requirement
Fall departure: July 1, 2001 - August 30, 2003. Spring departure: July 1, 2000 - August 30, 2002.
Students who do not meet this age requirement or will graduate before the start of their program will be considered for admission on a case-by-case basis.
Language: French. Students must pass a French proficiency exam before being officially enrolled in a semester or yearlong program. Students should have at least 2 years of French study before attempting this exam. Students must also submit a host family letter written in French.
Host Family Placement: Students in France are usually placed in small country towns (2,000 - 10,000 people) or small sized cities (10,000 - 125,000). Students are rarely placed in Paris or other large cities. The most important part of daily life with your host family is the evening meal, where you will share stories and news of the day!
School: Students attend school September through June from 8:00 a.m. to 5/6:00 p.m. Students must be highly motivated. Students are usually placed in grades 9-12 and study at least French, math, sciences history, and sports.
Academic Programs
While in France for a year or semester you will get the chance to experience the social life of the French teenager while also attending school. French secondary education consists of the Collège and the Lycée (roughly the equivalent of Junior High and High School) which are among some of the best schools in Europe.
School: Your academic time in France will be spent at the lycée (high school). At the lycée d'education generale, you will take compulsory courses, such as history, math, and languages. Compulsory classes are taught in French. If you are placed in the second year of lycée, you may choose a course of study, generally from literature and philosophy, economics and social sciences, or science and math. French schools tend to be challenging. They require students to memorize most material and the day lasts longer than many US students are used to - generally until 5:00 or 6:00 pm, so be prepared for the extra hours! Lunchtime in France usually lasts 1-2 hours. This would be a great time to catch up with friends while you enjoy your lunch from the school "cantine." Students may also show their individuality as uniforms are not required for French schools, however, it is encouraged that students dress neatly and in presentable clothes.
Extracurriculars: While most French schools do not offer extracurriculars, most students enroll in community youth groups, sports clubs, and art schools. To find these activities, students can ask their host family or go to the town or city council to find activities in your areas to try.
Additional Information
Orientations: All students applying for the semester or year program must be available for a mandatory 3-day National Pre-Departure Orientation, which usually takes place in mid-July or early December. This orientation is a required part of your program aimed to prepare you for your experience overseas and is covered by your program tuition. All students will participate in a one-day local pre-departure orientation in May or June. Upon arrival in France, a welcome orientation in a boarding school north of Paris will introduce you to France and help you explore elements of French life. Three regional orientations are offered to year students and host families to help you evaluate your personal growth and to prepare you for the best use of your time in France. Semester students will only attend one of these orientations. Towards the end of your stay, a departure orientation will allow you to share with other participants what you have learned and prepare you for your return home.
Visa Information: All students are required to provide proof of third-party liability insurance for their visa application.
Other: We ask that in addition to all of the supplemental application documents, students applying for our program in France also submit a letter to their prospective host family in French. Students will also need to submit several France-specific forms that will be provided to you by our Registration department- the travel and visit form and a statement of agreement. We will also require a colored copy of the first page of your passport for visa purposes.
Tuition includes
Placement with a carefully selected host family
Enrollment in a local French high school (excluding summer students)
Airport transfers
Domestic and international travel
All pre-departure and post-arrival orientations
Pre-program support by trained YFU staff
Support from an Area Representative in France while on program
Comprehensive insurance
Additional Costs: Program tuition does not include personal spending money. YFU France estimates that students will spend around €175 for every month that they are on the program.
Application Deadline
The application deadline for all winter and spring departure programs (January-March) is August 31. The deadline to apply for scholarships is December 1. The deadline for all summer or fall departure programs (June-September) is March 15. Programs can fill up before the deadline, so we encourage early submission!
Last updated Feb 2018
About the School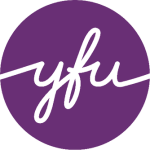 YFU's distinctive brand of cultural exchange opens minds and hearts, enables learning that transforms lives, and ultimately helps to make us citizens of one world. While it is true that all travel bro ... Read More
YFU's distinctive brand of cultural exchange opens minds and hearts, enables learning that transforms lives, and ultimately helps to make us citizens of one world. While it is true that all travel broadens perspective and exposes the traveler to new experiences, YFU's programs transform who you are and permanently change the way you see.
Read less