Program Description
Ecuador is full of fascinating culture and history -- from the islands where Darwin discovered evolution to the ancient Incan civilization. Discover this rich heritage as a YFU exchange student and you will understand Ecuadorian culture as no tourists do!
Glance
Scholarships Available
7 - Epson America, Inc. Internationational Scholarship
385 - Holcomb & Farnell Foreign Study Fund
378 - The Grand Forks Scheels Scholarship
314 - The YFU Americas Scholarship
368 - YFU Community Grant
384 - YFU Financial Aid Fund
Age Requirement
Fall departure: February 28, 2000 - June 30, 2003. Spring departure: June 29, 1999 - November 30, 2002. University program: January 1, 1999 - January 1, 2001.
Students who do not meet this age requirement or will graduate high school before the start of their program will be considered for admission on a case-by-case basis.
Language: Spanish. Previous language study is not required, but students are expected to be willing and motivated to learn Spanish.
Host Family Placement: Students will be placed with families in cities such as Quito, Ambato, Cuenca, Riobamba, Latacunga and Ibarra in the Sierra region and Santo Domingo, Machala, Portoviejo and Manta in the Costa region.
School: The academic calendar in Ecuador varies based on region. Year and semester students will be placed in a region where the academic calendar aligns with YFU program dates.
Trips: YFU Ecuador offers four cultural excursions throughout the year: Jungle, Ruta del Sol, Volcanoes, and Galapagos Islands. These trips will be offered to students for an additional fee. Students will learn more about these excursions at their arrival orientation in Ecuador.
Summer Programs
Discover Ecuador: If ecology, biology, anthropology or Spanish fascinates you, join other YFU participants from around the world in this five-week program in Ecuador. You'll live with an Ecuadorian host family and enjoy getting to know the culture from an insider's perspective. Living with a family gives you a chance to truly explore and understand another culture.
Cultural Excursions: Day trips to places like the colonial section of Quito, the colorful indigenous market at Otavalo and the equator line are included in the summer program. A four-day, three-night tour of the rainforest is also included with activities that include canoeing and observing monkeys, reptiles, exotic plants, and other wildlife in the region. Students will also learn about the rainforest from trained local guides. Please note that the rainforest trip will only be offered if there are a minimum of five students on the program. Students can also opt to take an excursion to the Galapagos Islands, which is a five-day trip that will allow you to tour the islands.
Orientations: Students will participate in a one-day local pre-departure orientation in May or June. Upon arrival in Ecuador, students will have a one-day orientation to help ease the adjustment into a new culture. Students will also participate in a one-day re-entry orientation prior to departure from Ecuador as a way to reflect with other exchange students about their experiences.
Academic Programs
There is a loving host family waiting for you in Ecuador!You can choose from a year, semester, summer, or university program in this beautiful country!
School: Ecuador's high school system is divided into three areas: social studies, biological sciences, and mathematics. Students take 13 to 14 courses related to their career goals. Most YFU students choose social studies, but you may choose another area of specialization. Ecuadorian students usually study English so you may make friends by having them help you with Spanish and by helping them with English!
Extracurriculars: Another great way to meet locals is to participate in extracurricular activities and service opportunities in your local Ecuadorian community! One way students will be able to meet others in the community is through volunteering, which will help students to also learn about Ecuador's true culture. Students usually either volunteer for a month while in school or can expect to be required to volunteer for one month during their school break.
Additional Information
Optional Excursions: You will have quite a few opportunities to see more of Ecuador -- the jungles, the beaches, the volcanoes, even the Galapagos Islands! Trips offered vary, depending on program; fall semester students can visit the rainforest and the Ruta del Sol, spring semester students can visit the Ruta del Sol, the volcanoes, and the Galapagos Islands, and year students have the opportunity to go on all of these excursions! Trips are organized through YFU Ecuador and an Ecuadorian travel agency. Prices are subject to change, but YFU Ecuador estimates the following prices for the trips: Jungle ($420), Ruta del Sol ($500), Volcanoes ($580), Galapagos Islands ($1850).
Orientations: All students applying for the semester or year program must be available for a mandatory 3-day National Pre-Departure Orientation, which usually takes place in mid-July or early December. This orientation is a required part of the program aimed at preparing students for their experience overseas. Upon arrival in Ecuador, students will participate in a three-day arrival orientation to help ease their transition into their new culture. There will also be a one-day mid-year orientation for year students and a one-day re-entry orientation for all students. All orientation costs are included in program tuition.
University Program
High school graduates are invited to spend a gap year in Ecuador! Students on the university program attend courses at ITHI Tecnologico Internacional in Quito, the capital. Students will still live with local Ecuadorian host families. At school, every student will take the following courses during the first semester: Oral Expression, Human Growth, and Development, Basic Math, Office/IT, General Administration, Theory of Tourism, Universal Geography Tourism, Tourist Geography of Ecuador 1, Ecuadorian Arts 1, and Technical Guidance 1. Second-semester classes are as follows: Statistics, Financial Math, General Accounting, Anthropology, Tourist Geography of Ecuador 2, Ecuadorian Arts 2, Technical Guidance 2, Universal Art, and Ecuadorian Flora. To learn more about this unique program, contact info@yfu.org!
Volunteer Programs
YFU volunteers in Ecuador have the opportunity to give back to their host communities, all while being immersed in Ecuadorian culture and language! Students on a social work program do not attend school in Ecuador, but rather volunteer with a service organization. Students are welcome to indicate their volunteering preferences, but the most common volunteer placement in Ecuador is in working with low-income children. YFU students on the social work program are placed with a host family in Quito, the capital city of Ecuador. The program also includes 90 hours of Spanish language instruction. For more information, contact info@yfu.org!
Important Information
In case of a medical emergency, YFU Ecuador requires each student to have a valid credit card in their name. Visa and MasterCard are widely accepted. Hospitals in Ecuador do not accept insurance cards, so students need to carry a credit card with them at all times. Also, schools in Ecuador are strict in regards to physical appearance. Schools will not accept students that have dreadlocks, piercings or wear ripped clothing. Male students must be prepared to keep their hair short!
Tuition includes
Placement with a carefully selected host family
Enrollment in a local Ecuadorian high school (excluding summer programs)
Airport transfers
Domestic and international travel
All pre-departure and post-arrival orientations
Pre-program support by trained YFU staff
Support from a YFU Ecuador Area Representative while on program
Comprehensive Insurance
Additional Costs: YFU will cover the cost of school registration and tuition fees, but students are responsible for buying textbooks, transportation to and from school (USD $35-60 per month) and other materials such as uniforms (around $200). There is also a visa registration fee (around USD $55) to be paid upon arrival in Ecuador. Program tuition does not include personal spending money. YFU Ecuador recommends that students plan for about $200 for every month that they are on the program.
Application Deadline
The application deadline for all winter and spring departure programs (January-March) is October 1. The deadline to apply for scholarships is December 1. The deadline for all summer or fall departure programs (June-September) is March 15. Programs can fill up before the deadline, so we encourage early submission!
Last updated Feb 2018
About the School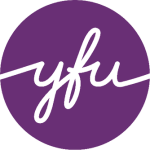 YFU's distinctive brand of cultural exchange opens minds and hearts, enables learning that transforms lives, and ultimately helps to make us citizens of one world. While it is true that all travel bro ... Read More
YFU's distinctive brand of cultural exchange opens minds and hearts, enables learning that transforms lives, and ultimately helps to make us citizens of one world. While it is true that all travel broadens perspective and exposes the traveler to new experiences, YFU's programs transform who you are and permanently change the way you see.
Read less