Study Abroad Czech Republic
Program Description
Rich with history, the Czech Republic is a small country with much to offer. From its picturesque heritage sites to its charming villages, you will find the country's beauty in its warm and welcoming people and vibrant culture. Try learning the Czech language, and don't miss the delicious cuisine!
Glance
Scholarships Available
385 - Holcomb & Farnell Foreign Study Fund
368 - YFU Community Grant
384 - YFU Financial Aid Fund
Age Requirement
Spring departure: August 1, 1999 - December 1, 2002. Fall departure: February 1, 2000 - August 1, 2003.
Students who do not meet this age requirement or will graduate high school before the start of their program will be considered for admission on a case-by-case basis.
Language: Czech. Previous language study is not required. A language course is offered for an additional €200, which includes 22 personalized lessons throughout the program.
Host Family Placement: Students to the Czech Republic are usually placed in small towns, but may also live in cities or the countryside.
School: School begins in early September and ends in early July. There is generally a three day autumn holiday, an eight to ten day Christmas holiday, a one week spring holiday in February or March, and a two month summer holiday from July to early September.
Trips: Students will have the opportunity to visit various towns and cities throughout the Czech Republic, including Olomouc, Pilsen, and Prague. Trips will vary.
Academic Programs
During your time in the Czech Republic, you will live with a host family and attend a local high school. Part of your experience will be:
School: Students are generally placed in an academic high school called a Gymnázium, which offers subjects such as math, biology, history, languages, and literature. School starts at 8 a.m. and finishes at about 3 p.m. each day, and classes are held every day of the week except Saturday and Sunday. Students take an average of about 30 lessons a week and each lesson lasts 45 minutes. In the Czech Republic, students do not wear uniforms to school.
Specialty Programs
Advanced Music Program: Students will be enrolled in a high school and will attend the "basic school of arts" in the afternoon. "Basic school of Arts" is a unique system of arts education that has a long history in the Czech Republic, and students will be able to choose from diverse musical instruments, participate in a chamber, or get a theoretical education. Instruments can be rented, but you can also bring your own.
Dance Program: Students will get to experience the unique culture of Czech high school culture, where you will not only learn ballroom dances like the jive, waltz, cha-cha, rumba, and polka, but you will also get the introduction to decent behavior during gala events and similar events. Lesson schedule is dependent on the student's level. Beginners are welcome!
Bilingual Programs: In the Czech Bilingual Year, students are guaranteed placement in a high school with lesson held in English. In the Prague Bilingual Year, students are guaranteed placement in an English school in Prague, as well as host family placement in Prague or its suburbs. You can visit the school website here for more information.
Vocational Program: The Vocational Year Program includes placement in a Czech vocational school, with focus selected by the student in craft, pedagogy/social work, technical, or IT.
Additional Information
Orientations: Students who are in the Czech Republic for a year-long program will be required to attend a mid-year orientation. During this four day orientation, students can expect to learn how to ski on the Czech mountains as part of their four-day stay. YFU Czech Republic recommends that you get vaccinated against tick-borne encephalitis before your departure.
Optional Excursions: Throughout the program, there will be opportunities for students to participate in optional cultural trips at an additional cost to the student. Examples of trips include a day-long tour of Prague or a trip out to the countryside.
Tuition includes
Placement with a carefully selected host family
Enrollment in a local Czech high school
Airport transfers
Domestic and international travel
All pre-departure and post-arrival orientations
Pre-program support by trained YFU staff
Support from a YFU Czech Republic Area Representative while on program
Comprehensive Insurance
Additional Costs: Fees associated with applying for a visa and residence permit are not included in the YFU program tuition. Your residence permit will cost approximately €100.School lunches may be offered at your high school, which would cost approximately €25 per month. Transportation costs to and from school and schoolbooks are not included in your program tuition. Personal spending money is not included in the program tuition. Students in the Dance program will need to purchase or bring their own dance gear.
Application Deadline
The application deadline for all winter and spring departure programs (January-March) is October 1. The deadline to apply for scholarships is December 1. The deadline for all summer or fall departure programs (June-September) is March 15. Programs can fill up before the deadline, so we encourage early submission!
Last updated Feb 2018
About the School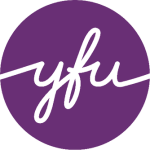 YFU's distinctive brand of cultural exchange opens minds and hearts, enables learning that transforms lives, and ultimately helps to make us citizens of one world. While it is true that all travel bro ... Read More
YFU's distinctive brand of cultural exchange opens minds and hearts, enables learning that transforms lives, and ultimately helps to make us citizens of one world. While it is true that all travel broadens perspective and exposes the traveler to new experiences, YFU's programs transform who you are and permanently change the way you see.
Read less