Program Description
Discover China and get an in-depth view of the amazing history, culture, and society of this ancient civilization!
Glance
Scholarships available
7 - Epson America, Inc. International Scholarship
385 - Holcomb & Farnell Foreign Study Fund
378 - The Grand Forks Scheels Scholarship
368 - YFU Community Grant
384 - YFU Financial Aid Fund
Age Requirement
July 31, 2000 - July 31, 2003. University Year: August 1, 1994- August 1, 2000. Summer program: July 1, 2000-July 1, 2003.
Students who do not meet this age requirement or will graduate high school before the start of their program will be considered for admission on a case-by-case basis.
Language: Mandarin Chinese. Applicants for the year and semester programs are required to have a minimum of 160 hours of Chinese language study upon arrival. There will also be a compulsory two-week Chinese language and culture course for year and semester students. This course is included in the program tuition. Summer students are only required to know Chinese basics.
Host Family Placement: Students are typically placed are in urban and suburban areas of Beijing, Shanghai, Tianjin, Jiangsu, Shenzhen, and Shenyang. However, students should be prepared to live in any region of the country.
School: School is in session from early September to late June.
Pastimes: Martial arts, table tennis, swimming, basketball, soccer, badminton, music and visiting galleries, museums, and theaters.
Summer Program
Discover China: Beijing & Shanghai
Your 4-week adventure in China begins with a short arrival orientation, where you will get an introduction to the country, customs, and lifestyles. You'll experience true Chinese daily life by living with a host family and your language skills will be strengthened while you communicate with your host family members!
While staying in Beijing, you will spend the morning enjoying Chinese cultural classes including language instruction, art, martial arts, and sports. In the afternoons you will have free time or will take part in activities organized by YFU China. Students will have a chance to see places of interest in Beijing such as the Great Wall, Tian'anmen Square, the Forbidden City, and the Summer Palace during one full-day excursion each week!
After three and a half weeks in Beijing, you will have the chance to travel to Shanghai for a 3-day cultural tour. Famous sites that YFU students visit may include People's Square, Shanghai Pudong New area, Binjiang Park, Oriental Pearl Tower, and the Shanghai Museum. You may walk along Huangpu River in the evening and take in a view of the Bund. After the exciting cultural tour, students will return to the US from Shanghai.
Please understand that summer to China programs are subject to cancellation if the minimum of 10 YFU students is not met. YFU students include American applicants as well as other international YFU applicants.
Academic Programs
During your time in China, you will live with a host family and attend a local Chinese high school. Part of your experience will be:
High School: YFU USA students to China will be placed in grade 10 or 11 in either a regular high school or a technical and vocational high school depending on their Chinese ability. Chinese schools typically have strict rules for their students, and they have requirements on students' physical appearance (no piercings, no long hair for boys, and no perm for girls.) Physical education is highly encouraged. In many subjects, contests are organized annually at all levels to encourage students' study. Examinations are designed separately for science and art students.
University Program: The university program is perfect for students who wish to pursue further education in China. This program offers bachelors, masters and Ph.D. programs to eligible students.
Program Add-Ons: Students will have the option to participate in one or two self-paid trips during their time in China. These trips usually take place in October and June, and it typically lasts about 5 days. The trips may include museum tours, a visit to a famous site in Beijing, and visits to the provincial capital of Kunming to learn about the local minority group. The price of these trips ranges between RMB 2000-4000 (approx. USD 300-600). Due to unexpected circumstances, there might be changes for the optional trip.
Optional Excursions: Two optional cultural trips will be offered to students throughout the year. In the beginning of October, students will have the opportunity to take a trip to Beijing and experience all that the largest city in the world has to offer. In late June, students will be offered an optional trip to Yunnan. Semester students will be able to take advantage of whichever trip is offered during their program. These cultural trips will cost an additional fee ranging from $350-$650. The optional trips are subject to change.
Tuition includes
Placement with a carefully selected host family
Enrollment in a local Chinese high school (excluding summer students)
Airport transfers
Domestic and international travel
All pre-departure and post-arrival orientations and language camps
Pre-program support by trained YFU staff
Support from a YFU China area representative while on program
Comprehensive Insurance
For the short-term summer program, the student must arrange own transportation to Chicago O'Hare for the international flight.
Additional Costs: Students will be responsible for personal spending money, school uniforms, textbooks, lunches, transportation costs, and additional Chinese language tutoring costs if necessary. Students are also responsible for their medical expenses, insurance reimbursement claims, and all costs related to obtaining a visa. Program tuition does not include personal spending money. YFU China recommends that students plan for about ¥1200 per each month of their program.
Additional Information
Orientations: All students applying for the semester or year program must be available for a mandatory 3-day National Pre-Departure Orientation which takes place in mid-July. This orientation is a required part of the program aimed at preparing students for their experience overseas. All students will participate in a one-day local pre-departure orientation in May or June. Upon arrival in China, students will attend a 3-day arrival orientation and cultural tour in Beijing. After the orientation, you will travel to stay with your permanent host family and have an intensive 2-week Chinese language and culture course. During your mid-year orientation, you will stay at a local hotel or with a host family and enjoy a cultural and historical tour of the area. Your year will be capped off with a re-entry orientation prior to your return to the US. All orientation costs are included in the program tuition.
Application Deadline
The application deadline for all winter and spring departure programs (January-March) is October 1. The deadline to apply for scholarships is December 1. The deadline for all summer or fall departure programs (June-September) is March 15. Programs can fill up before the deadline, so we encourage early submission!
Last updated Feb 2018
About the School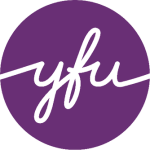 YFU's distinctive brand of cultural exchange opens minds and hearts, enables learning that transforms lives, and ultimately helps to make us citizens of one world. While it is true that all travel bro ... Read More
YFU's distinctive brand of cultural exchange opens minds and hearts, enables learning that transforms lives, and ultimately helps to make us citizens of one world. While it is true that all travel broadens perspective and exposes the traveler to new experiences, YFU's programs transform who you are and permanently change the way you see.
Read less