Program Description
Want to go to the tip of the Earth? You might explore the Antarctic with its glaciers, the botanic wonderland of the Juan Fernandez Islands, or Easter Island with its famous giant statues, the Moai.
Glance
Scholarships available
385 - Holcomb & Farnell Foreign Study Fund
368 - YFU Community Grant
384 - YFU Financial Aid Fund
Age Requirement
Spring departure: January 1, 2000 - January 1, 2003. Fall departure: August 1, 2000 - August 1, 2003. University: August 1, 1994 - August 1, 2000.
Students who do not meet this age requirement or who will graduate from high school before the start of their program will be considered for admission on a case-by-case basis.
Language: Spanish. Previous language study is not required but recommended.
Host Family Placement: Throughout the country. Students are rarely placed in large urban centers.
School: March to July and July to December, with a summer vacation from January until March.
Trips: Students have the option of going on a 10-day tour of southern Chile, which visits 10 different cities and villages and ends with a 3-day stay in Santiago.
Academic Programs
During your time in Chile, you will live with a host family and attend a local school. Part of your exchange experience will be:
School: Most students attend private schools and are placed in the third year of high school studies. Courses at any type of school are generally compulsory so you will not have a large degree of flexibility when it comes to selecting classes. Students will study Spanish, math, history, science, music, art and physical education.
Extracurricular Activities: Most Chilean high schools do not offer extracurricular activities. However, YFU students are encouraged to join sports, clubs, or teams in their local communities in order to get involved and meet locals.
Special Program Offers: YFU Chile offers a 10-day trip to southern Chile in April. On this trip, students travel by bus to 10 different cities or villages and have the opportunity to explore cultural and historic sites and appreciate Chilean culture, food, and traditions. The trip ends with a 3-day stay in Santiago, Chile's capital, and largest city. This trip is offered to students at an additional cost, and this cost includes transportation, food, lodging, and entrance fees to any group site visits. Students will learn more about this trip after arrival in Chile.
Music Program
Students who attend the music program in Chile will reap the benefits of attending core academic subjects in the mornings, and specialized music courses in the afternoons. These may include composition, or courses specific to one instrument. Students should submit information about their musical background with their application and will take an entrance exam upon arrival at their Chilean school.
University Program
High school graduates are invited to experience all that a Chilean university has to offer! Students on the university program attend Universidad Catolica del Norte (UCN). YFU students at UCN are able to choose courses that interest them from a variety of classes and careers traditionally offered in the first two years of undergraduate education in Chile. The program also includes a Spanish language course offered through the university, but students should arrive in Chile with at least an elementary knowledge of Spanish. Tuition for the university is included in YFU's program tuition. To learn more about this opportunity, contact info@yfu.org!
Tuition includes
Placement with a carefully selected host family
Enrollment in a local Chilean high school or university
Airport transfers
Domestic and international travel
All pre-departure and post-arrival orientations
Pre-program support by trained YFU staff
Support from a YFU Chile Area Representative while on program
Comprehensive Insurance
Additional Costs: YFU will pay for registration and tuition fees for enrollment in school, but students must cover the costs of textbooks, uniforms, activity fees, and transportation. Program tuition does not include personal spending money. YFU Chile recommends that students plan for about $250 for every month that they are on the program.
Additional Information
Orientations: All students applying for the semester or year program must be available for a mandatory 3-day National Pre-Departure Orientation, which usually takes place in mid-July. This orientation is a required part of the program aimed at preparing students for their experience overseas. All students will participate in a one-day local pre-departure orientation in May or June. Upon arrival in Chile, students will have will have an arrival, a mid-year, and a re-entry orientation to meet with other exchange students from all over the world and reflect on their experiences.
Visa Information: Information regarding visas and other immigration processes will be provided upon enrollment. To learn more, you can visit the embassy website here: http://www.chile-usa.org/
" My name is Michelle. I am from Albuquerque, New Mexico. I studied abroad in Santiago, Chile during the fall of 2014. I lived with my host parents and two teenage host sisters, and I attended a private Catholic school. The transition to a different family and schooling environment was challenging, but I overcame those obstacles. Overall, I had a wonderful time exploring the country, making new friends, and discovering a second family. I can definitely say that my exchange experience was unforgettable and valuable, and I cannot wait to return to Chile!." - Michelle, Chile 2014
Application Deadline
The application deadline for all winter and spring departure programs (January-March) is October 1. The deadline to apply for scholarships is December 1. The deadline for all summer or fall departure programs (June-September) is March 15. Programs can fill up before the deadline, so we encourage early submission!
Last updated Feb 2018
About the School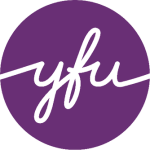 YFU's distinctive brand of cultural exchange opens minds and hearts, enables learning that transforms lives, and ultimately helps to make us citizens of one world. While it is true that all travel bro ... Read More
YFU's distinctive brand of cultural exchange opens minds and hearts, enables learning that transforms lives, and ultimately helps to make us citizens of one world. While it is true that all travel broadens perspective and exposes the traveler to new experiences, YFU's programs transform who you are and permanently change the way you see.
Read less