Specialist postgraduate degree in Molecular Cuisine
Home ›
Specialist postgraduate degree in Molecular Cuisine
Program Description
The cuisine has evolved more in the last 25 years than in the last 250 years. The cuisine is science, physics, and chemistry. As a result, on this course, you will have scientists, physicists, and chemists by your side, as well as the world's great chefs.
They will bring their knowledge to cuisine and pass them on to students with the aim of systematizing processes, conceptualizing designs, investigating the behavior of gases in carbonation and discovering the response of emulsions through a sauce using cutting-edge tools and machinery.
This course goes far beyond avant-garde cuisine. This course goes beyond the old paradigms to break the rules and leads us to the gastronomy of the future, putting science at the service of the catering sector.
Hervé This, Nicholas Kurti, Claudi Mans and Pere Castells, among others, have been and are responsible for opening up the vision of chefs and leading them to incorporate and use techniques in their cuisine that goes beyond stoves.
Science is already a great tool with which to take cuisine to the forefront. However, this is true not only in a creative sense. With science, one can improve the textures of traditional dishes, discover new flavors and analyze traditional and avant-garde cuisine to freeze-dry it and transport it by ship around the world. Pere Castells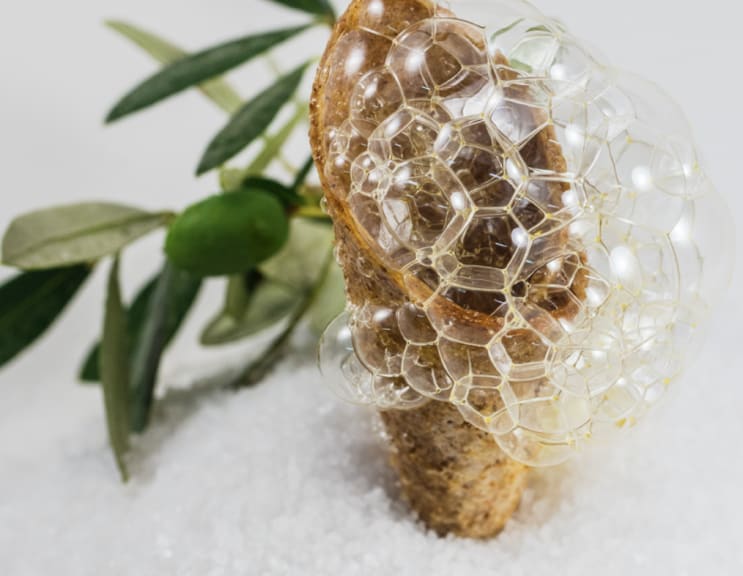 Objectives
1. To come up with a solid scientific basis on which to develop molecular cuisine.
2. Discover culinary possibilities and new textures based on new ingredients and how they are processed.
3. To learn about and work with new tools, utensils, and machinery that are the result of technological innovation.
4. Train students to design a haute cuisine proposal with molecular cuisine criteria.
5. Acquire a specialist language and culture that enables students to carry out their work alongside chemists and scientists.
6. To be able to identify the possibilities and resources offered by local biodiversity to build a global cuisine and its segmented application.
7. Acquire a methodology and habits for creativity and innovation processes.
At whom it is aimed
At those who want to create and innovate in the world of professional cuisine.
At cuisine professionals who wish to acquire new knowledge of molecular cuisine.
At people who want to update the gastronomic and culinary offering of their restaurant business.
At those who want to complete their culinary training in haute cuisine.
Requisites for admission
The 16 candidates accepted on this course tend to be individuals with a passion for the culinary world. Applicants must have a qualification as a chef or at least three years experience as a chef in a professional kitchen.
Admission process
1. Complete the admission form and submit documentation.
This process is completed online using this link.
2. Admission test and level of Spanish language proficiency.
Even though we will provide you with the simultaneous translation pilot system, some knowledge of Spanish would be useful. The admission test will give is an indication of your level and of your personality traits, willingness to work and creativity.
3. Interview with the program coordinator.
You will have a telematic interview with the program coordinator, who will assess your compatibility with the group and your contribution to the same.
4. Admissions Committee.
Your application will be sent to the Admissions Committee, which will make the final decision based on information received during the process.
5. Approval and reservation.
If the opinion is positive, you will be able to enroll by paying for a place booking. Welcome to CIB!
Last updated Sep 2020
About the School
The Culinary Institute of Barcelona is designed so that you have a unique and unrepeatable experience based on multiculturalism, creativity and innovation.
The Culinary Institute of Barcelona is designed so that you have a unique and unrepeatable experience based on multiculturalism, creativity and innovation.
Read less