Specialist postgraduate degree in Catering and Events Cuisine
Home ›
Catering ›
Specialist postgraduate degree in Catering and Events Cuisine
Program Description
A banquet, a catering event or a group dinner is a unique event. One does not prepare the presentation of a meal as in a conventional restaurant: there are not the same entries or the same protocol for service.
Cuisine for banquets has its own peculiarities that go beyond cuisine in a restaurant. When preparing food for a collective, there are rules and requirements and logistics and execution that differ from those of conventional catering. Neither the costs nor margins bear any similarity to those of a traditional restaurant. A chef has to adopt a different mindset - as does a maitre - and the events organizer steps in, in the same manner as a food and beverage manager at a hotel.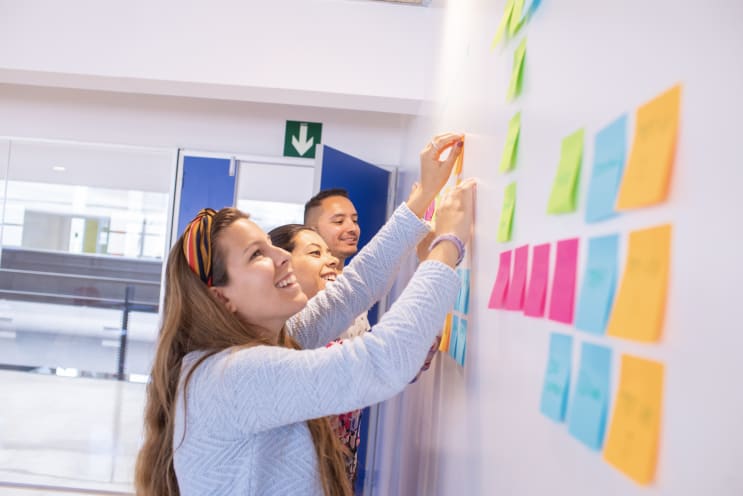 Objectives
1. Learn about preparing food for collectives, including event banquets and catering in order to be able to work in any catering firm.
2. Acquire an exhaustive knowledge to design and offer events, from a gastronomical, commercial and administrative perspective.
3. Introduce creativity and innovation in banquet cuisine.
4. Offer the elements, knowledge, and tools required to be a good chef and banquet restaurant manager who can lead a banquet, catering and collective business.
5. Enable students to obtain the knowledge required to undertake and develop creative thought in relation to the value of cuisine, its transformation and the innovation of the same, since banquets and catering are in a state of constant flux.
6. Acquire a methodology and habits for creative and innovative processes.
At whom it is aimed
At cuisine professionals who wish to acquire new knowledge of banquets and catering.
At restaurant managers who want to broaden the horizons of their respective businesses to include banquets.
At professionals who want to focus on organizing all types of events and have an overall knowledge of cuisine, service, and organization.
Requisites for admission
The 16 accepted on this course tend to be individuals with a passion for the culinary world. Applicants must also have a qualification as a chef or at least three years' experience as a chef in a professional kitchen.
Admission process
1. Complete the admission form and submit documentation.
This process is completed online using this link.
2. Admission test and level of Spanish language proficiency.
Even though we will provide you with the simultaneous translation pilot system, some knowledge of Spanish would be useful. The admission test will give is an indication of your level and of your personality traits, willingness to work and creativity.
3. Interview with the program coordinator.
You will have a telematic interview with the program coordinator, who will assess your compatibility with the group and your contribution to the same.
4. Admissions Committee.
Your application will be sent to the Admissions Committee, which will make the final decision based on information received during the process.
5. Approval and reservation.
If the opinion is positive, you will be able to enroll by paying for a place booking. Welcome to CIB!
Last updated Sep 2020
About the School
The Culinary Institute of Barcelona is designed so that you have a unique and unrepeatable experience based on multiculturalism, creativity and innovation.
The Culinary Institute of Barcelona is designed so that you have a unique and unrepeatable experience based on multiculturalism, creativity and innovation.
Read less