Program Description
General Spanish Courses
This course of 4 lessons a day allows students to complement holidays with language study. Students can start to learn Spanish from scratch, or to further improve their linguistic skills.
Courses start every Monday for all Spanish levels.
Classes: 4 lessons of 45 minutes per day from Monday to Friday in groups with max. 8 students.
Course duration: from 1 to 2 weeks.
Enrolment fee: 50 €.
Timetable: from 09.00 to 12.15 h.
Course prices:
1 week: 180 €
2 weeks: 340 €
Combine a Spanish course with the following outdoor activities!
We love nature. So we can take you to explore our Natural Parks or the Sierra Nevada National Park. Whether you like horseback riding, rock climbing, mountain biking or hiking, our goal is to deliver you an outstanding experience and insights into the local environment and at the same time you can practice your Spanish with our guides.
Rock climbing in Sierra Nevada
Situated at the foot of the Sierra Nevada mountains, Granada is surrounded by pristine limestone, equipped with more quality sport climbing than you can imagine. Thanks to the reliable and sunny weather, there are great climbing possibilities throughout the year.
The principal area of Los Cahorros is a mere 20 minutes walk from the village of Monachil (5 km outside of Granada). Elsewhere, the crags of Alfacar, Loja, Diezma, Los Vados and the legendary El Chorro in Malaga are within easy reach by car.
Mountain bike tours in Sierra Nevada
Granada is surrounded by magnificent mountains and several natural parks. On our mountain bike tours you will discover landscapes and the rich culture of Granada Province.
On a half-day ride we get above the city and into the favourite biking spot of the local granadinos. We descend into the cave district of Sacramonte where Flamenco clubs and tapas bars inhabit the hillside and great views of the Alhambra are promised.
A second option for a half-day ride is a route in the Sierra de Huetor natural park - the smaller sibling of Sierra Nevada. From here, we are treated to the best views of the high Sierra and its north face, which is covered in snow much of the year. This ride is rolling through pine and oak forests. Our local guide is an expert in guiding mountain bikers and will ensure that you will have the best possible experience.
After the tours you can have the best post-ride experience ever: visit the Arabic baths for a soak in the warm pools, a massage and stretch out on the hot stone slabs. And when you're feeling refreshed continue with a tapa tour of good food and wine.
Hiking in natural parks of Granada Province
For those thinking of learning Spanish and hiking in Andalusia the area around Granada often ranks highly as a choice of venues. One of the main attractions of this beautiful area is the wide variety of landscapes that are available within a very short distance. It is an ideal area for combining a Spanish course with walking holidays.
The mountainous Alpujarras, the Sierra Nevada National Park and a lot of different natural parks offer wonderful views around almost every corner. Here you can select from a wide range of walking challenges from very easy to extremely difficult. The Alpujarras has an interesting history which is still evident today in the Moorish architecture and terraced hillsides that exude a sense of times past. The landscape itself is a series of gorges and surrounding hills with whitewashed villages clinging to the hillside, beneath the imposing Sierra Nevada peaks. The walking routes have been here for centuries. In this area, especially in spring, there is an abundance of flora including vibrant indigenous flowers as well as rare orchids. The groves of olive, almond, orange and lemon trees offer a wide variety of new and ancient trees, some of them hundreds of years old. All year round our school offers guided walks in the afternoons.
Rock climbing, mountain biking or hiking: in addition to a general Spanish language course 2 guided afternoons a week.
Group size: from 1 to 2 students.
Levels: all levels.
Starting dates: every Monday.
Duration: from 1 to 2 weeks.
Timetable: Tuesdays and Thursdays from 14.00 to 20.00 h.
Price: 160 €/week
Horseback riding in Sierra Nevada
Through «paseos y rutas», one is able to admire the impressive environment of the Sierra Nevada National Park. This protected area was declared a National Park in 1999 and is, with its lakes and glaciers, a region full of natural contrasts. It is divided into two main areas - one which forms the high ridge of mountains, clearly marked by glacial action and with little developed vegetation, and another which is characterised by less severe peaks that abound with all types of flora and fauna of the Mediterranean mountain range. Here you will find the highest peaks on the Iberian Peninsula: Mulhacén (3,482 m) and Veleta (3,392 m). Over 60 species of birds live in the Sierra Nevada, not only the typical giants of the high mountains like the golden eagle and the griffin vulture, but also mountain birds like the golden oriole and the hoopoe. The easiest mammals to spot are the wild mountain goats as they hop nimbly up and down the most incredible precipices, but more patient observers will be able to see foxes, badgers, wild cats, as well as a great variety of snakes and lizards.
Programme: in addition to a Spanish course a guided horseback riding programme during 2 afternoons (from 2 to 3 hours each); in small groups.
Levels: all levels.
Starting dates: every Monday.
Duration: from 1 to 2 weeks.
Timetable: to be confirmed.
Price: 130 €/week
Last updated Jan 2018
About the School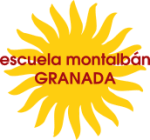 Welcome to our Spanish language school in Granada. We have been teaching Spanish as a foreign language for 30 years now. Our Spanish school is located in Granada, one of the most fascinating cities in ... Read More
Welcome to our Spanish language school in Granada. We have been teaching Spanish as a foreign language for 30 years now. Our Spanish school is located in Granada, one of the most fascinating cities in Andalusia, southern Spain. The Spanish courses are held throughout the year. The friendly atmosphere and personal touch of our Spanish classes as well as Granada's Andalusian charm will turn your language holidays into an unforgettable experience.
Read less