Spanish Pathway to Design
Program Description
Studying at the CEU UCH means choosing a University which is different both in the 'what' and the 'how'. We offer a combination of experience and innovation. It is about being truly international and yet with strong local roots. In short, we can offer you everything you need to be whatever you want to be.

What makes us different?
1. Bilingual training
If you would like to study both in English and in Spanish and enhance your future professional profile, you can study the first year of your degree in English and then complete the rest of your degree in Spanish. There are particular learning itineraries to meet different needs:
For students who are not native Spanish speakers: the study program for the first year is entirely in English, except for 18 ECTS credits (which you will undertake in the second year). Instead of undertaking these 18 ECTS credits in the first year, you will take a Spanish language module to help you prepare for undertaking your studies in Spanish.
For native Spanish-speaking students: the study program for the first year is entirely in English, except for 18 ECTS credits, which will be undertaken in Spanish.
2. A degree for real exploration into things
Industrial design is the discipline concerned with the creation and development of all the goods which surround us. If you have an inquiring mind, if you've ever wondered why an object has been made in a particular way, or if you wonder who makes the things around you, such as your phone, your trainers, your bike or the chair you're sitting on, you will find the answer on this degree. Industrial designers are the ones who first imagine and then shape all the objects within the human world, from your car you drive into the fork you eat with.
3. The first University Design School
The industrial design produced in the Valencia region enjoys widespread national and international prestige. Our "Design School" was the first to be associated with a University and our record is such that a number of prominent international designers are alumni of the School. Many of them work in Valencia, creating designs used in all four corners of the world.
4. A professional focus
The School is in close contact with companies which can be the launch pads for our students' careers. The school also has an appealing mix of staff: very experienced lecturers share the lecture rooms with younger alumni, and this blend gives rise to some wonderful ideas.
5. A real-world focus
The world has changed and, with it, the way in which future designers like you must be educated has also changed. That is why you will receive an education which is practical and applicable to the real world from day one, with a range of additional programs and certificates which will prepare you to kick-start your career in the best way possible when you graduate.
Boost your professional skills: during your degree, you will need to use the IT tools now employed by industry professionals. But not only will you graduate knowing how to use them, you will be able to demonstrate that these skills with certificates: the Certificate in Product Design Tools (150 hours: Autocad, Rhinoceros 3DPhotoshop, V-Ray rendering, Catia), the Certificate in Graphics Tools (90 hours: Adobe Photoshop, Adobe Illustrator, Adobe InDesign) and the Certificate in Online Communication and Design Tools (90 hours: Adobe Flash, WordPress).
Your Project Portfolio: for us, it is essential that all our students graduate with their own project portfolio: the outcomes of the projects undertaken during their degree, presented in a single document which showcases our graduates' skills much more effectively than a traditional CV. This makes our graduates much more employable, as the portfolio gives a better idea of their abilities and demonstrates how capable they really are.
"The portfolio, the best resource for kick-starting your career."
6. The international dimension
Every day at the CEU UCH you will be surrounded by students from more than 70 countries: in the globalized world we live in, that is a great advantage for you. Build relationships and synergies with people from across the world and broaden your horizons. As a CEU student, you will benefit from free Spanish classes on campus, helping you to become truly international.
7. Choose your specialism
Over the course of your degree, your knowledge and skills and increase and so you may want to take one of the specialist diplomas during your Bachelor's Degree course: they are available in the areas of interior design, and graphic design and multimedia. The lectures take place in the same building and we make sure the timetables are compatible. It could be a real plus when looking to start your career after graduation.

Competencies
General competencies
GC1 Ability to analyze and synthesize information, to provide the basis for more effective decision-making and problem-solving.
Students who achieve this competence will be able to gather, analyze and synthesize relevant information, for the purpose of identifying or resolving problems, whether of a theoretical or practical nature and ultimately be able to communicate the conclusions drawn.
GC2 Ability to work as part of an interdisciplinary team, to negotiate and achieve a consensus.
Students who achieve this competence will be able to perform effectively in teams and organizations, and to show leadership, to negotiate, administer and act as an intermediary in the implementation of agreements, in order to reach the fairest and most appropriate solution for the proposed objectives. They will do so by contributing assertively and respectfully to the definition, planning, and implementation of the proposed objectives.
GC3 Ability to research and bring together knowledge from different areas in professional practice.
Students who achieve this competence will have acquired the ability to take a general overview of problems and solutions and be able to draw on diverse areas of knowledge in order to determine the most efficient and effective solutions to complex problems. The professionals that modern society requires must be aware of the complexity of change and, therefore, take into account the different variables in play in order to discover the optimal solution.
GC4 Ability to take responsibility for one's own learning and a commitment to excellence.
Students who achieve this competence will be able to design and implement a project plan, fulfilling deadlines, working consistently and flexible, anticipating and overcoming obstacles, and making any changes to the project plan that may be necessary, in a professional and skilled manner.
GC5 Ability to adapt to technological changes. Sensitivity to the need to keep knowledge up to date. Ability to adapt to new situations.
Students who achieve this competence will be aware of the reality of current situations and the challenges they pose, will accept that change is constant and inevitable, will know that lifelong learning is essential, that changes in the profession occur constantly and swiftly, and that this trend will become more and more obvious as time goes on.
GC6 Ethical and professional awareness. Active respect both for people and for the environment. Professional ethics. The attitude of proposing solutions which respond to social needs and an ability to assess their impact.
Students who achieve this competence will possess a disposition to seek out the truth, via different fields of knowledge, regarding human nature and personal dignity, as shared by all men and women, with a particular concern for the ethical and moral implications. Awareness of and respect for the maintenance of sustainable conditions for life, especially with regard to environmental aspects of this.
GC7 To be able to express oneself appropriately and effectively in Spanish and in a foreign language.
Students who achieve this competence will be able to express themselves appropriately and effectively in the official language, both orally and in writing, and also in English, as well as, in some cases, in third or fourth languages.
GC8 To have well-founded and rigorous knowledge about contemporary society and culture.
Students who achieve this competence will have acquired the methods with which to understand and assess contemporary society and culture, based on a rigorous examination of today's world and its historical roots, enabling them to participate responsibly in society.
GC9 To be able to comprehend and analyze complex propositions critically, in the context in which they occur.
Students who achieve this competence will be able to distinguish, define and establish the relationship between the basic concepts and premises on which any argument is based, while also being able to summarise and rephrase their content, in a critical fashion, setting them within the scientific, political, organizational or media context in which they occur.
Specific Competencies
SC1 Instrumental skill encompassing the knowledge of, familiarity with and mastery of communication techniques and tools and the techniques and systems of visual representation (drawing, advanced and specific software, publishing design and modeling).
Acquisition of the knowledge and skills necessary to transform abstract ideas and concepts into recognizable forms in two or three dimensions.
SC2 Ability to use the basic aesthetic principles of design: color, shape, structure, space, and volume.
Acquisition and use of knowledge regarding the form and aesthetics of objects and graphic formats for product development.
SC3 Ability to choose materials and take manufacturing decisions in response to design problems.
Acquisition and use, for design processes, of knowledge of technical aspects of materials and manufacturing processes, as required in the development of new industrial products.
SC4 Ability to use and integrate multidisciplinary knowledge: the history of art and design, design theory and methodology, human sciences, economics, marketing, product communication, legal issues, work organization, etc.
Acquisition and the balanced and appropriate use of knowledge deriving from various disciplines relevant to all projects concerning the development of new industrial products.
SC5 To be able to communicate information, ideas, concepts, and solutions to design-related problems, from different perspectives within the discipline.
Students who achieve this competence will be able to adapt their skills and available resources to communicate to others both the solutions to problems and the factors intervening throughout the process of product development. The design professional must be able to communicate effectively with regard to all issues surrounding their work.
SC6 Framing of design problems and their resolution: analysis of conditioning factors, the definition of criteria, assessment of use and function, and the ability to find alternative design solutions and evaluate these.
Students who achieve this competence will be able to undertake the research necessary to gather and interpret the data needed for each industrial design and product development project in which they participate.
SC7 To be able to undertake and complete innovative projects autonomously, professionally and in a skilled manner.
Students who achieve this competence will be able to autonomously carry out professional projects which are of high quality and which stand out due to their innovative nature.
SC8 Aesthetic and creative perceptiveness. Ability to innovate.
Students who achieve this competence will be able to apply and bring together different items of disciplinary knowledge in order to design creative and innovative products.
SC9 Ability to experiment.
Students who achieve this competence will be able, in a new and complex context, to use the skills they have acquired to experiment with new solutions to new problems, instead of merely applying solutions that they have previously learned.
SC10 Ability to develop industrial projects. Methodological, cultural and design capabilities.
Students who achieve this competence will be able to take on the challenge of developing new products, using the knowledge they possess and the autonomous methodological and cultural ability necessary for such projects.
SC11 Ability to manage the design and innovation process. Integration into business strategies.
Students who achieve this competence will be able to carry out their professional duties within the framework of a wider business context, being able to integrate their activity with the rest of the business activities, especially with regard to management. As design is an increasingly important part of business strategy, design professionals must be able to integrate and manage their activities to meet business demands.
SC12 Acquisition of a competitive and innovative professional profile, being able to understand, provide and communicate the latest developments in design.
Students who achieve this competence will understand both the importance of good product development and how this is communicated in the marketplace.
SC13 Ability to implement an innovative and effective communication strategy and understand its value.
Students who achieve this competence will possess the theoretical and practical resources to deploy their creative and communicative capacity and their skills in strategic analysis.
SC14 Ability to undertake product, service and application projects via digital media.
Students who achieve this competence will be able to undertake their design and product development activities using new digital media technologies.

Career Opportunities
There are a variety of career opportunities open to professional designers. One possibility is to have one's own studio, working as a freelance designer, but employment within a particular company department is also common.
The career paths that designers take depend on the training they receive and the skills they have, which will be evaluated at the time particular opportunities arise.
Design has established itself in particular areas and specialisms have emerged, and this is reflected in the content of the different study programs available at the School.
On one hand, industrial or product design is concerned with the design of furniture, lighting, transport, toys, domestic electrical appliances, packaging, footwear, etc.
Graphic design is concerned with the communication of messages via visual media. This can involve the design of brands, logos, or posters, the definition of companies' corporate identity, design for publishing, the design of packaging, illustration, signage, etc.
The professional profile of graduates from the School is that of the generalist designer: one who is able to take on projects in any of the above areas and so possesses a more comprehensive view of the profession.
Professions in which the Bachelor's Degree in Industrial Design Engineering and Product Design would be useful include:
Products: industrial and strategic products
Industrial sectors: furniture, lighting, textiles, ceramics, technology, automobile manufacturing.
Product communication: graphic design and packaging.
Last updated Jan 2020
About the School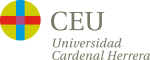 Our University belongs to the University Foundation San Pablo-CEU, the most important private education organization in Spain, having more than 26,000 students and 24 centres in every educative level, ... Read More
Our University belongs to the University Foundation San Pablo-CEU, the most important private education organization in Spain, having more than 26,000 students and 24 centres in every educative level, among those three Universities in Madrid, Barcelona and Valencia.
Read less