Spanish Pathway to Advertising and PR
Home ›
Spanish Pathway to Advertising and PR
Program Description
Studying at the CEU UCH means choosing a University which is different both in the 'what' and the 'how'. We offer a combination of experience and innovation. It is about being truly international and yet with strong local roots. In short, we can offer you everything you need to be whatever you want to be.

What makes us different?
1. Bilingual training
If you would like to study both in English and in Spanish and enhance your future professional profile, you can study the first year of your degree in English and then complete the rest of your degree in Spanish. There are particular learning itineraries to meet different needs:
For students who are not native Spanish speakers: the study program for the first year is entirely in English, except for 15 ECTS credits (which these students will undertake in the second year). Instead of undertaking these 15 ECTS credits in the first year, you will undertake a Spanish language module to help you prepare for undertaking your studies in Spanish.
For native Spanish-speaking students: the study program for the first year is entirely in English, except for 15 ECTS credits, which will be undertaken in Spanish.
2. Our expertise and our record
We have been providing high-quality training in communication for more than 30 years and we have played a significant role in the industry's development. For more than 30 years, we have been providing cutting-edge training to communicators who are passionate about their profession. For more than 30 years, we have been at the forefront of the sector, creating a real tradition.
3. Cutting-edge facilities
Give your creativity free rein and take full advantage every day of the cutting-edge facilities available to you as you put together your projects. At your disposal at the CEU UCH, you will have the Audiovisual Production and Multimedia Centre: TV studios, audiovisual production rooms, recording studios, radio studios, photography studios, darkrooms, specialized computer rooms, and all the latest technology. You will have everything you need to make the world sit up and take notice of your creativity and initiative. Throughout your time studying with us, you will be able to call on all the resources you require to complete your training by participating in professional advertising competitions.
4. A real-world focus
The world has changed, and with it, the way future professionals must be educated has also changed. That's why you will receive an education which is practical and applicable to the real world from day one, with a range of additional programs and certificates which will prepare you to kick-start your career in the best way possible when you graduate.
Boost your professional skills: during your degree, you will need to use the IT tools now employed by industry professionals. So, if you wish, you can also gain the following technical certificates: a Certificate in Graphic Design and Web Design (127 hours: Photoshop, Illustrator, WordPress, Dreamweaver, Flash) and a Certificate in Audiovisual Editing (222 hours: Avid, Pro Tools, After Effects, Movie Magic Scheduling).
The Bachelor's Degree in Advertising and Public Relations also allows you to study for the Certificate in Political Marketing and Communication (Título de Experto en Marketing y Comunicación Política). This is free and you can take a study for this Certificate if you wish. If you do, you will graduate with specific skills in a specialist area, you will have improved your public speaking skills and you will know how to plan an election campaign.
You could also combine your Bachelor's Degree in Advertising and Public Relations with a Certificate in Fashion Communications (Título de Especialista en Comunicación de Moda), which seeks to produce skilled professionals trained in the use of new media and communication techniques. You will then be ready for work in this in this highly specialized and innovative field - one in which experts in marketing and communication are in ever greater demand. The program for this certificate is taught by a range of prominent industry professionals and it includes a variety of external activities and visits to companies and major industry events.
5. The international dimension
Every day at the CEU UCH you will be surrounded by students from more than 70 countries: in the globalized world we live in, that is a big advantage for you. Build relationships and synergies with people from across the world and broaden your horizons. As a CEU student, you will benefit from free Spanish classes on campus, as well as a large number of practical training programs and international study visits.
6. Dual degrees from a University specializing in them
If you love the world of advertising, but you would also like to study another degree which you think would provide you with a great set of skills, then there is no need to choose between them. The CEU Cardenal Herrera University has always been at the forefront of offering students such opportunities. We specialize in offering dual degrees and we make it easy for you: we arrange compatible timetables, customized study paths and, of course, you will not have to pay double the price.

Competencies
General competencies
GC1 Leadership and decision-making
GC2 Creativity and problem-solving
GC3 Organization and planning
GC4 Ability to analyze and synthesize information
GC5 Oral and written communication
GC6 Information management
GC7 IT knowledge to facilitate the study process
GC8 Ethical commitment
GC9 Working as part of an interdisciplinary team
GC10 Interpersonal skills
GC11 Critical reasoning
GC12 Recognition of diversity and multiculturalism
GC13 Quality-based approach to work
GC14 Adaptability
GC15 Development of powers of judgment
GC16 Autonomous learning
GC17 Initiative and entrepreneurial spirit
Specific Competencies
Discipline-specific Knowledge

DK1 Theoretical and practical knowledge of the profession, its processes, and its organizational structure.
DK2 Theoretical and practical knowledge of the management techniques used by companies in the industry, in the functional areas of advertising communications, and in public and corporate relations in the public and private sectors.
DK3 Examination of the press offices and communication departments of companies and institutions and of the skills and techniques required to oversee them, with a particular focus on management of knowledge and the intangible assets of the company, markets, and financial indicators.
DK4 Knowledge of the relevant processes and techniques required for the research and analysis of the different agents involved in advertising communications and the relationships between them: creatives, companies, institutions, advertising and public relations agencies, media, formats, and audiences.
DK5 Knowledge of the structure of the advertising media: their characteristics, types and related problems. Audience research and analysis. Analysis and selection of the appropriate formats and media to plan for advertising campaigns.
DK6 Study of the specific marketing methods and techniques necessary for decision-making in all areas of communications in general, and more specifically those of advertising and public relations, in companies and institutions. Knowledge and study of marketing processes and their specific techniques: positioning, segmentation, and procedures to analyze and measure effectiveness, amongst others.
DK7 Knowledge of the different schools, methods, and techniques of creative thinking and their application to the advertising communications process.
DK8 Knowledge of the production process of advertising messages: methods, creative techniques, and campaign analysis systems.
DK8 Theoretical and practical knowledge of the elements, forms, and processes involved in advertising language and other forms of communications, using the official languages of Spain and foreign languages, especially English.
DK9 Study of the strategies and processes which aim to provide brands with added value.
DK10 Knowledge of professional ethics and duties, and the corresponding legal framework, in the manner in which this affects professional praxis and the ethical conduct which professionals must adhere to.
DK11 Study of the way in which the changing industrial, social and ethical factors have transformed the elements, forms, and processes of advertising communications.
DK12 Knowledge and analysis of the basic psychological, higher cognitive, psychosocial and emotional processes impacting upon communication and the consumer, and of specific psychological models developed for communication and persuasion.
DK13 Justification of the historical framework and conceptual development of the structural principles of the Church's Social Magisterium.
DK14 Familiarization in handling the different documentary sources which form the basis of the different parts of the Church's Social Doctrine.
DK15 Skill in undertaking a critical and considered analysis of the main documents making up the Church's contemporary Magisterium, with regard to the phenomenon of social communication.
DK16 Skill in the analysis of main factors involved in economic relationships, with regard to the major historical texts which make up the Social Magisterium of the Church.

Professional Competencies

PC1 Ability to manage the communications area of an organization or company.
PC2 Ability to create a communications plan.
PC3 Ability to work on a freelance basis.
PC4 Interpersonal and management skills in order to facilitate fluid interaction in client-agency relationships.
PC5 Ability to act as a media strategist, planner, and purchaser.
PC6 Ability to define and manage communication budgets.
PC7 Ability to create and shape the way in which a message is communicated.
PC8 Ability to create and develop graphics, images, symbols, sounds, and texts.
PC9 Ability to use expertise to strategically manage a company's image and reputation.
PC10 Ability to identify, assess, manage and protect a company's intangible assets.
PC11 Ability to manage relationships between organizations and their stakeholders and use the right tools to do so.
PC12 Ability to use communicative technology and techniques and a wide range of tools for analysis, measurement, information management, etc.

Academic Competencies

AC1 Basic knowledge of communication. Knowledge of communication theories, methods, and problems, as applied to the means of expression used in advertising and public relations, insofar as is required by the competences concerned with disciplinary knowledge and professional activity.
AC2 Ability to lead projects, involving teams or otherwise, and managing them efficiently, while adopting the principles of social responsibility, and also to be able to adapt to working in multidisciplinary teams.
AC3 Ability to understand and interpret the environment, to adapt to change, to deal with crises and to work under pressure.
AC4 Knowledge of the economic, psychosocial, cultural and demographic environment.
AC5 Ability to be creative and innovative.
AC6 Ability to adapt to organizational objectives.

Other specific Competencies

SC1 Ability to relate to other people and the environment while remaining self-reliant.
SC2 Ability to work in a team.
SC3 Ability to be perceptive, imaginative and creative.
SC4 Willingness to take risks.
SC5 Ability to analyze and criticize.
SC6 Ability to manage time effectively.
SC7 Ability to act autonomously and responsibly.
SC8 Ability to manage finances and budgets for the purposes of the profession.
SC9 Ability to analyze reality objectively and draw valid conclusions.

Career Opportunities
The career opportunities for Advertising graduates have grown significantly in recent years, as there is now a great number of organizations demanding a variety of communication skills, requiring the deployment of a wide range of techniques. Employment opportunities now go far beyond traditional advertising agencies, although graduates still tend to be found in the worlds of advertising and public relations.
Advertising: this activity can be undertaken at any company whose business requires the creation, planning, and distribution of key messages and campaigns across different formats.
Public relations: graduates apply the knowledge they have acquired to the field of public relations and press offices.
Both types of activity can be found in companies such as:
Advertising agencies
Media organizations
Media agencies
Design companies
Companies in which specialist advertising knowledge acquired during the degree can be applied
The marketing and advertising departments of companies who wish to advertise
Directors of Communications
Institutions
NGOs
Etc.
The career opportunities open to those holding a Certificate in Fashion Communication (Título de Especialista en Comunicación de Moda) include:
Marketing and public relations officer at fashion brands
Junior executive at public relations and advertising agencies
Junior executive in public relations agencies specializing in fashion communication and showroom activities
Creative at public relations agencies specializing in fashion
Community manager for fashion brands
Relationship manager dealing with media, stylists, and influencers. Fashion brands press offices and showrooms
Event planner and manager in the fashion industry
Personal shopper and image consultant
Fashion journalist
Fashion blogger/Instagrammer
Last updated Jan 2020
About the School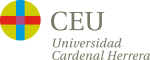 Our University belongs to the University Foundation San Pablo-CEU, the most important private education organization in Spain, having more than 26,000 students and 24 centres in every educative level, ... Read More
Our University belongs to the University Foundation San Pablo-CEU, the most important private education organization in Spain, having more than 26,000 students and 24 centres in every educative level, among those three Universities in Madrid, Barcelona and Valencia.
Read less