Spanish Pathway to Marketing
Home ›
Spanish Pathway to Marketing
Program Description
Studying at the CEU UCH means choosing a University which is different both in the 'what' and the 'how'. We offer a combination of experience and innovation. It is about being truly international and yet with strong local roots. In short, we can offer you everything you need to be whatever you want to be.
What makes us different?
1. A bilingual education
If you are interested in being taught in both English and Spanish in order to enrich your future professional profile, we offer the possibility of taking the first year in English and then continue teaching in Spanish for the rest of the degree. Our itinerary also adapts to every need:
For non-native Spanish students: during the first year all subjects are taught in English, except for 18 ECTS (which will be taken the following year) where instead we offer the student a module to support their Spanish language learning, which will help them adapt to teaching in Spanish later on in their degree.
For native Spanish students: during the first year all subjects are taken in English, except 18 ECTS that are taught in Spanish.
2. Our experience and our record.
We believe that the best way to understand the business world and educate students in 21st-century marketing is to use the case method. We believe in providing a solid theoretical grounding alongside special activities that can help our students to begin building their careers at a very early stage. We believe in it - and we do it. That is why you see the reality of business and marketing from the very start, taking a practical approach, and you will have the chance to learn from the best. It is certainly a different way of understanding what education should be - but then we have a strong record of being different.
3. Cutting-edge facilities
The use of the case method means that the environment in which learning takes place has to be different. So, you will not just learn in the lecture hall you will also have to show your mettle during company visits and when you present projects in front of an audience of company directors. Other eye-catching and forward-looking learning spaces include the IT rooms for marketing strategy simulations and The Hub 101 (the only place on campus where you cannot speak in your native language).
In fact, it is highly likely that, for some of the practical projects that you will be involved in, you will need to work alongside students on communication degrees. You might well work at some stage in our television or photography studios. We have everything you need to help you take full advantage of your marketing instincts and take on the world. Throughout your time as an undergraduate, you can take part in a range of marketing competitions and projects.
4. A real-world focus
The world has changed and, with it, the way future professionals must be educated has also changed. That is why you will receive an education which is practical and applicable to the real world from day one, with a range of additional programs and certificates which will prepare you to kick-start your career in the best way possible when you graduate. At the heart of this are internationalization, innovation, and creativity in the strategic management of resources you will learn about all of this from the first year when you will be in contact with leading professionals.
Visiting lecturers - key players at major organizations - will share their experiences with you.
Visits to companies and other training activities to enable you to gain first-hand knowledge of different industries.
Support and assistance for your business initiatives, via CEU Emprende.
5. The international dimension
Every day at CEU UCH you will be surrounded by students from more than 70 countries. In the globalized world, we live in, that is a big advantage for all our students - but particularly for those whose future is in business management. You can build relationships and synergies with people from across the world and broaden your horizons. Our study program also includes activities which will improve your English skills - very useful if you want to do an international placement or practical training abroad, helping you to gain a global vision of the business. And if you are looking for a way to perfect your international profile, remember that as a CEU student you can access the language training activities offered by the University's Languages Service.
6. Dual degrees from a University specializing in them
If you love the marketing world, but you are also aware of how useful it could be for you to receive training in areas like law or business management, there is no need to have to choose between them. The CEU Cardenal Herrera University has always been at the forefront of offering students opportunities such as dual degrees. We specialize in such programs and we make it easy for you: we arrange compatible timetables, there is no need to travel to different locations and, of course, you will not have to pay double the price.
Competencies
General Competencies
GC 1. An ethical commitment to society in one's work.

Students who achieve this competence will have acquired the methods with which to understand and assess contemporary society and culture, based on a rigorous examination of the historical background, enabling them to formulate criticisms of different aspects of today's social environment, from the perspective of constitutional principles and the Social Doctrine of the Church.

GC 2. Skills in information and communication technology.

Students who achieve this competence will know, understand and be able to use the information and communication technology required for their future careers.

GC 3. The ability to work autonomously, essential for entrepreneurial activities.

Students who achieve this competence will be able to design a project plan and implement it, skilfully and professionally, showing perseverance and flexibility, by anticipating and overcoming obstacles and modifying the project plan when necessary.

GC 4. Respect and support for:

fundamental rights and equality between men and women; human rights; policies concerning anti-discrimination and equality of opportunity for those with a disability; values consistent with a peaceful and democratic culture.
Specific Competencies
SC.1. Ability to identify, frame and resolve problems by applying professional knowledge, and to understand the competitive and institutional standing of the organization by identifying its strengths and weaknesses.
SC.2. Ability to successfully fulfill the role of Director of Marketing, providing effective and efficient administration in a key area of any business.
SC.3. Ability to undertake quantitative and qualitative critical analyses, through the examination, interpretation, and extrapolation of data specific to a particular business context, with particular reference to marketing issues.
SC.4. Ability to listen, negotiate, persuade and communicate in writing successfully, through the use of traditional business media, such as the preparation and submission of reports on specific business issues such as the market context, competitors, current trends and forecasts.
SC.5. Ability to use IT for business activities, and to identify relevant economic information sources and content for marketing and market research.
SC.6. Ability to lead and show entrepreneurial spirit, and to lead a company and form an effective part of a team.
SC.7. Ability to evaluate one's own performance and to show sensitivity to other people, cultures, and businesses, which, in one way or another, affect the marketing strategy of any company.
SC.8. To know and understand the importance of decision-making in the business of issues such as sustainability, globalization, corporate social responsibility, diversity, and innovation.
SC.9. Ability to design a national or international marketing plan, making use of all the tools and variables which make up the marketing mix, following a process of research, planning, implementation and monitoring, and taking strategic decisions that are appropriate to the specific environment and the organization.
SC.10. Ability to observe and adapt to the environment, maintaining a proactive attitude and being able to propose creative solutions to new market needs and trends.
SC.11. Ability to use one's initiative to resolve organizations' commercial problems and to make knowledge-based decisions with regard to commercial policy, while being aware of the wide-ranging importance of such decisions for companies productive processes.
Career Opportunities
Marketing graduates have a wide range of career options, both as employees within the private and public sector and as owners of their own companies. For example:
Key account manager
Operations manager
Head of merchandising
Head of the customer service
Market researcher
Public relations officer
Product manager
Marketing director
Marketing consultant
Export manager
Sales manager
Director of operations
Head of logistics
Teaching Languages
English (20%) and Spanish (80%)
Last updated Jan 2020
About the School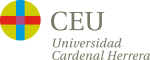 Our University belongs to the University Foundation San Pablo-CEU, the most important private education organization in Spain, having more than 26,000 students and 24 centres in every educative level, ... Read More
Our University belongs to the University Foundation San Pablo-CEU, the most important private education organization in Spain, having more than 26,000 students and 24 centres in every educative level, among those three Universities in Madrid, Barcelona and Valencia.
Read less