Program Description
Spanish & Volunteering
If you are interested in volunteering in Costa Rica, exploring Latin American culture and local communities, and spending some of your time abroad dedicated to helping others, then Intercultura Language School is your best choice.
Our projects focus on development, education, health, social work, and the environment. We offer volunteer opportunities for adults, 18 years of age or older who can commit to at least 2 to 4 weeks of Spanish classes and at least another 2-4 weeks at the volunteer project. Time commitment and required Spanish level vary amongst the projects.
We invite you to participate in our programs and contribute to cultural understanding through the global exchange, awareness, and social & environmental development in Latin America. Your experience will deepen your understanding of both your own and Costa Rican culture, and it will undoubtedly change the way you see the world and your place in it.
Remember, volunteering is often more about what the experience can teach you, than how much you will be able to help the local community. Making a difference for others requires time, dedication and/or specific skills, whereas making a difference in your own life can happen just by opening your eyes to the way other cultures work and live. Nevertheless, many volunteers really find their niche within the community and contribute in a very meaningful way. You won´t change the world in a week or two, but you might figure out how to start!
Spanish & Surf
Sámara Beach - the perfect spot to learn how to surf - and even more convenient since we are right on the beach!
Are you looking to learn more than just Spanish? Like going surfing before or after your Spanish classes?
Not only is our Spanish school right next to the beach but also all surf schools in town are right along the beach and within very short walking distance from our campus, making the combination of Spanish and Surfing very easy.
Once you get into town you can either come and talk to us in the reception and inquire about the surf schools and how a surf lesson would be like, or you can go straight to any of the surf schools and check for pricing and tides. Some surf schools give a special discount to Intercultura students, so don´t forget to mention that when you ask for rates. However, we recommend to first wait until you have your Spanish class schedule for the week and then plan your surf lessons accordingly.
Why we do not recommend to arrange a surf lesson package ahead of time?
There are several factors that can influence your surfing plans: tides, heavy rainfalls, strong winds or tropical storms. There are also many surf schools to choose from and each student may have their own personal preferences in terms of school quality and ambiance.
What happens often is that students aren´t aware of those factors before arrival. When you begin you should generally take one or two surf lessons and then practice on your own for the following days or week(s). We also do not recommend to schedule too many surf lessons within a short time frame since beginners first need to find out about their actual abilities and learning pace. Give yourself some time. It requires lots of practice!
Spanish & Latin Dance
In addition to our weekly group Latin dance class and occasional group outings, you can take EXTRA Latin dance lessons to practice even more, according to your level and desired pace. Make sure to bring your dance shoes and get footloose!
SPANISH IMMERSION + 4 DANCE LESSONS - AT OUR HEREDIA CITY CAMPUS
Are you looking to learn more than just Spanish? Add private dance lessons to your Spanish course, customized to your needs and desired latin dance types. Our latin dance instructor Kike will take your skills to another level.
Our combination Spanish PLUS Dance is designed for all levels of Spanish speakers and for all dance levels, from beginner to advanced. Return home with not only a greater Spanish comprehension but with some spicy Latin dance moves.
Besides our free Latin dance classes for all of our students, you can work on your dancing skills even more by adding one hour per day, up to a maximum of four hours per week, offered from Monday to Thursday. Dance lessons may be scheduled in the morning, afternoon or evening, depending on your Spanish Class schedule and availability. You will study salsa, merengue, bachata, marcado, bolero, cumbia (Latin swing), and/or reggaetón, or you can focus only on the areas you choose.
Your options:
Take your dance lessons on campus with our on-site dance instructor Kiki.
Take your dance lessons at the dance school Merecumbé in Heredia and enjoy the benefit of learning with local tico students. This option may be a good fit for any students who would like classes with a female instructor. Our onsite professor, Kike, also teaches at Merecumbé and will accompany you on your first day to introduce you. Alternatively, an Intercultura Student Services representative will arrange your transportation and give you guidance regarding your classes and arrival.
Add one privately accompanied dance excursion per week to a local Latin dance club, where you can practice your new moves with Costa Rican dancers (students pay to transport and entry to the club)!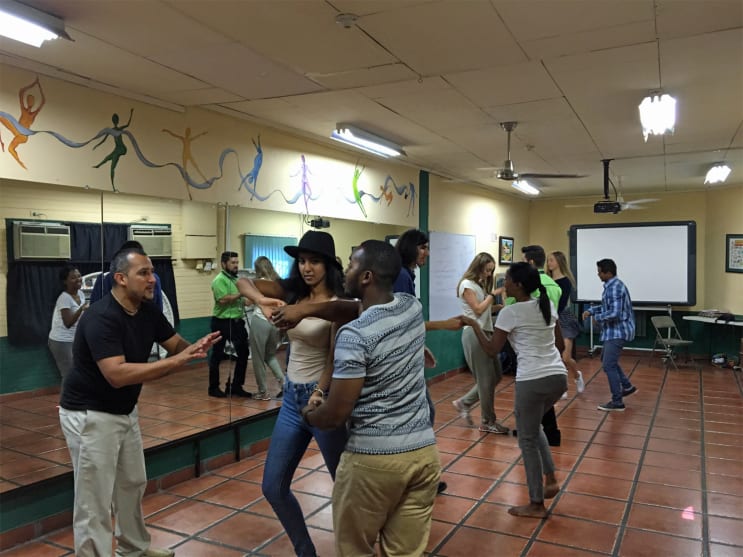 Spanish & Medical Focus
Medical Spanish classes adapted to your learning needs and profession, giving you the opportunity to acquire Spanish language skills in an immersion setting and learn to communicate appropriately with your patients in Spanish.
In addition to the year-round classes for adults of all ages, Intercultura Costa Rica offers specialized programs for those who need to meet academic requirements and/or be able to work more effectively in their field.
If you are looking for a combination of Spanish Study with a major emphasis on medical Spanish and exposure to local medical clinics and Latino patients, Intercultura Costa Rica offers just that at our Heredia City Campus.
The structure of our Medical Spanish program varies according to the student´s Spanish level.
Last updated Jan 2019
About the School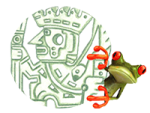 Take the most out of your Spanish studies with Intercultura Costa Rica at two special locations: right on the beach on the Pacific Coast in beautiful Sámara - right on the sand and surf (the only Span ... Read More
Take the most out of your Spanish studies with Intercultura Costa Rica at two special locations: right on the beach on the Pacific Coast in beautiful Sámara - right on the sand and surf (the only Spanish school in Costa Rica with an oceanfront school campus) and right in the city of Heredia, close to the capital of San José and surrounded by mountains and volcanoes. Founded in 1993, we offer year-round Spanish and Cultural Immersion Programs for all ages and interest groups. Combine both locations in order to experience the best of Costa Rica and the diversity of activities offered at each campus.
Read less